Hi, I'm Amanda... food geek, vegan cookbook author, magazine contributor, Mum and wife. I am also completely food obsessed.
So, if you love your food, you're in the right pace.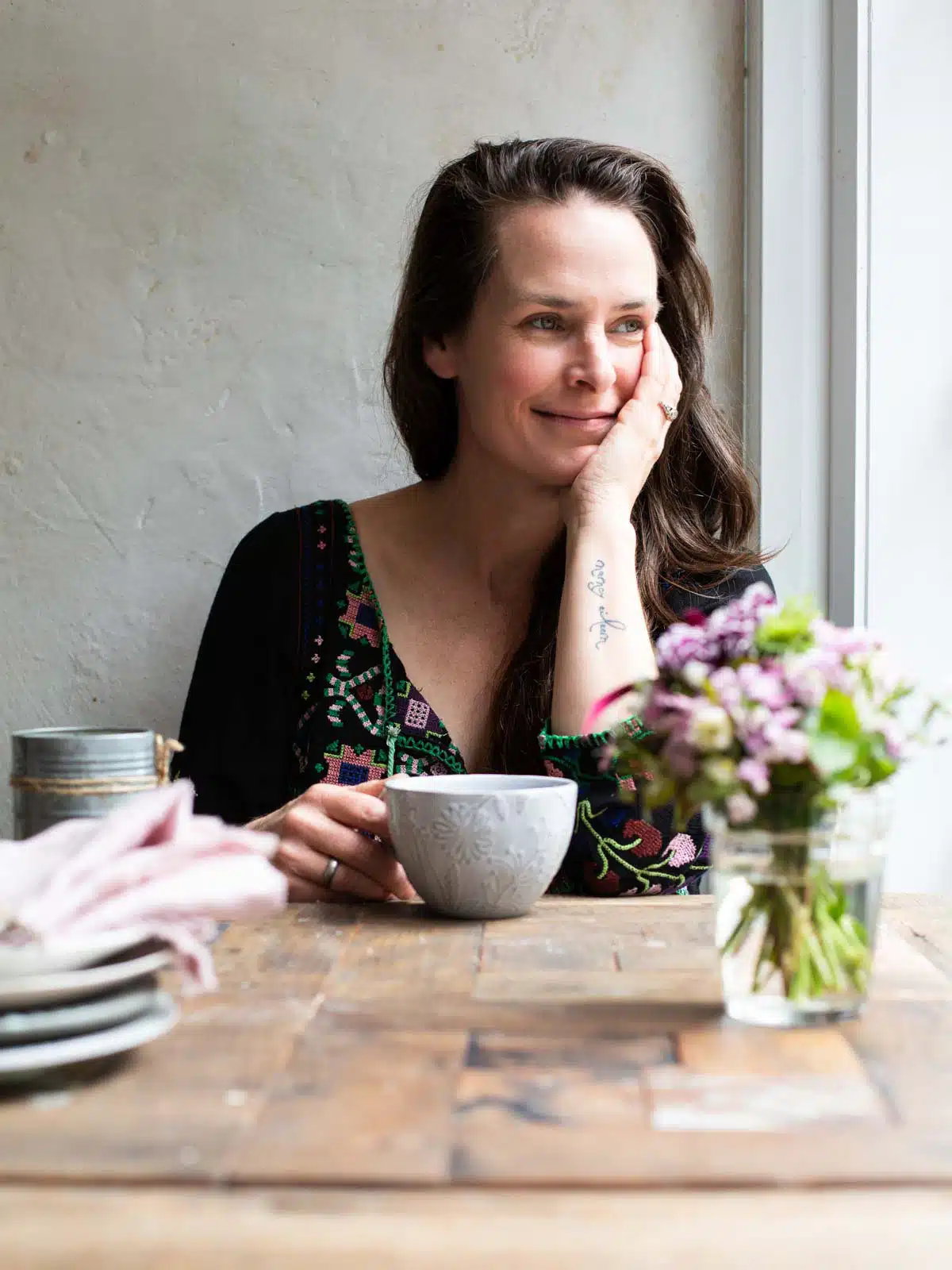 I read cookbooks like novels and love learning because in cooking, there is always something new to learn
My Food Philosophy
I believe good food should be available to everyone regardless of whether you're a seasoned cook or new to the craft. Magic can be made with a budget-friendly can of beans and some fresh herbs. I think nourishing and delicious vegan food should, and can be, within everyone's reach.
My goal is to help you create simple, but delicious, vegan food that you can serve to anyone. We'll also prepare show-stopping plant-based desserts and holiday feasts. Ones you can serve to vegans, omnivores and everyone in-between.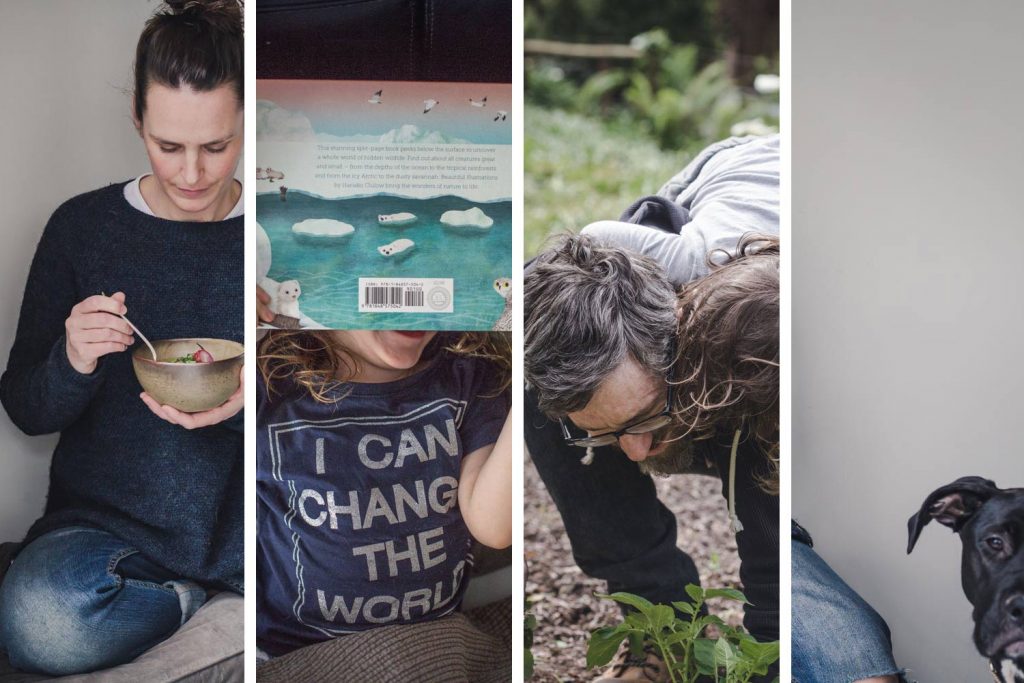 Transitioning to a Vegan Diet
I wasn't raised vegan. We all have a food story and mine is that I was raised in a traditional meat-loving family. My mother cooked dishes like Irish stew, stroganoff, and pea and ham soup. When I first told her I wanted to go vegetarian in my teens, she gave her blessing as long as I ate lamb's fry once a week for iron. Yup.
After being vegetarian for many years, I went vegan around 7 or 8 years ago.
If you're just transitioning to a plant-based lifestyle, my 10 Tips to Going Vegan - and Staying Vegan might help.
Really Good Vegan Food Everyday
We're going to cook real food, for real people with real budgets and lifestyles. Sound good?
After many years of trial and error, I've learned to create delicious but simple vegan dishes my whole family loves and you can too. And it won't cost you the earth.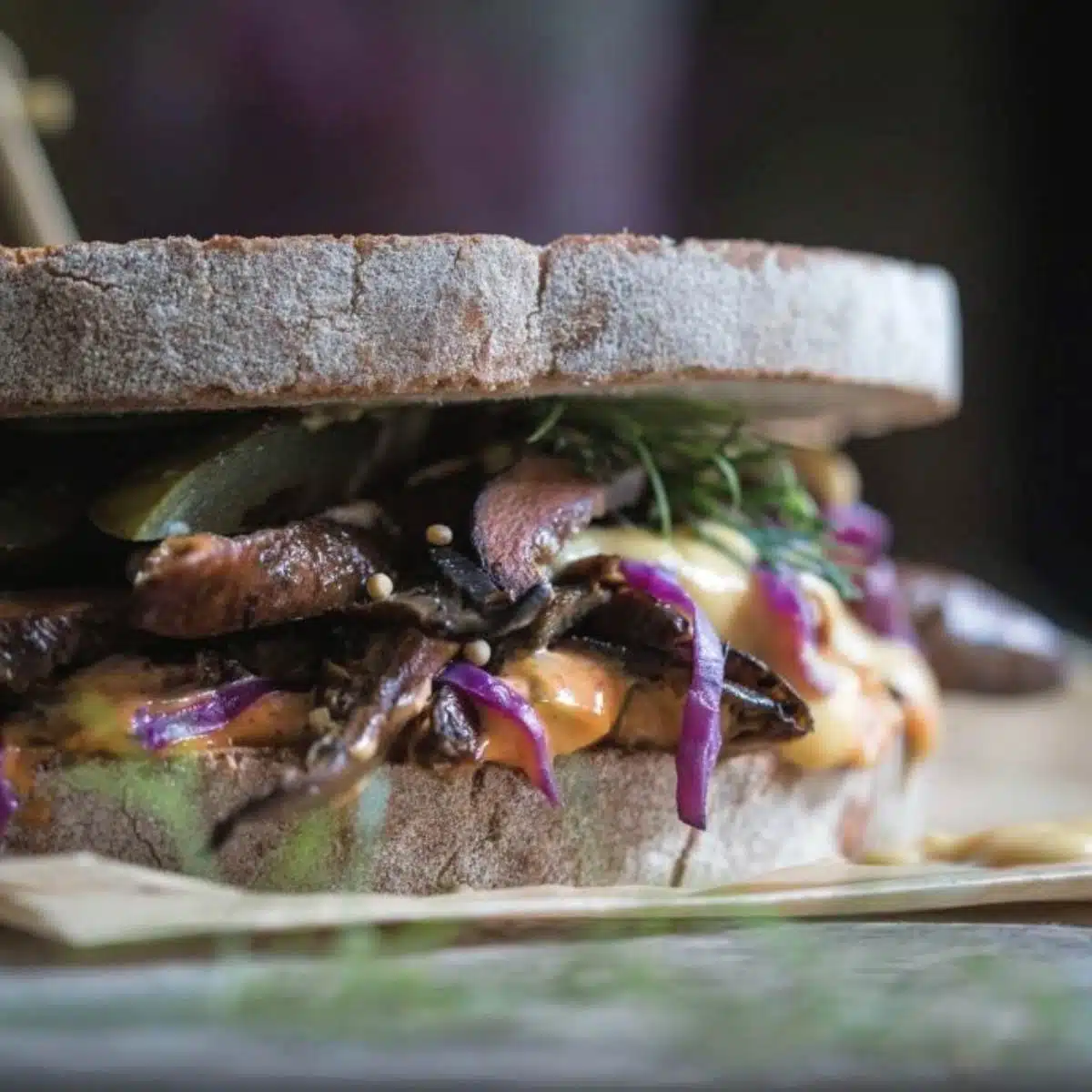 If you're anything like me, your life is hectic. I hear you.
I have a 9 year-old, an always busy husband and 3 enthusiastically un-trained rescue pups, so time is precious. My recipes are generally super quick - hello, kimchi salad with noodles - or something I can walk away from...that would be you, chickpea and spinach curry. My food processor is my best friend but I am having an affair with my blender.
I like to experiment with gluten-free cooking too. My husband has a funny gut so we are always on the lookout for ways to manage that with food. You can find a stack of gluten-free recipes in my recipe index.
I am also a slave to chocolate so you'll find plenty of that here too; even for breakfast. Seriously, my chocolate chia bowl is deee-licious.
About Me - the Quick Version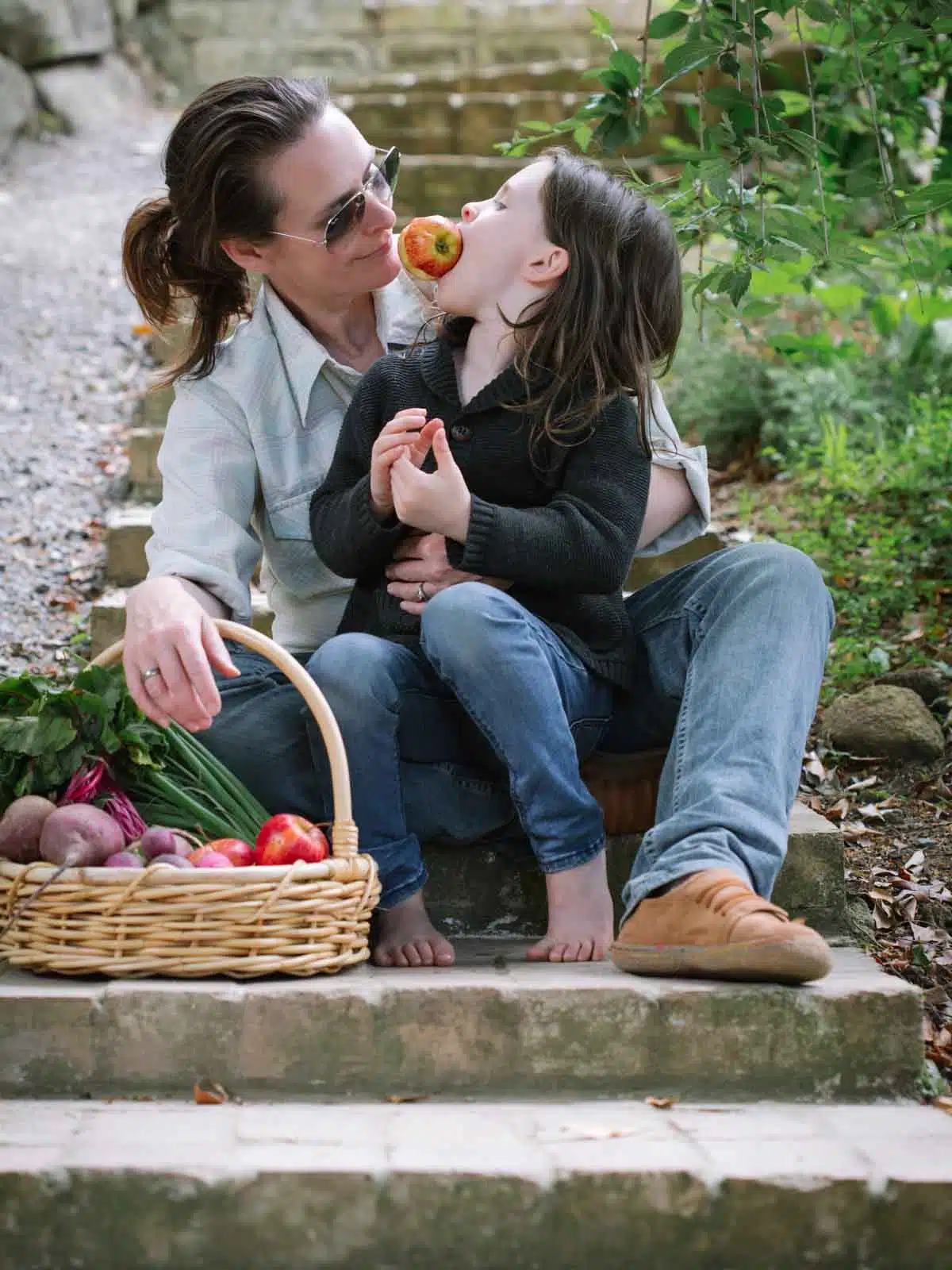 Location: Victoria, Australia
Age: 40s
Family: The best! Open-minded husband, awesome kid and 3 rescue pups
Education: I have a communication degree from Queensland University of Technology. I also studied with Rouxbe doing both their plant-based cooking program and pastry program.
Years Blogging: 6 years
Zodiac Sign: Libra. So, so Libra.
Favorite Charity: Edgar's Mission
Food Heroes: Yotam Ottolenghi, Roy Choi, David Chang, Anna Jones, Hetty McKinnon, Nigella - nope they're not vegan but I love to try and create vegan versions of their recipes!
Favourite Food Blogs: A shout out to my ladies at The Last Food Blog, Quite Good Food and The Full Helping. Full disclosure, these beautiful bloggers have become friends over the years but that's because I loved their style in the first place and stalked them 🙂 I also am a big fan of Olives for Dinner, Vegan Yack Attack and Mississippi Vegan
My Books: Great Vegan Meals for the Carnivorous Family
Publications: I am a regular contributor to a completely beautiful magazine called Nourish here in Australia and I've featured in Thrive magazine. My recipes have appeared in Vegan Food and Living, Huffington Post, The Zoe Report, Brit & Co, MSN and more.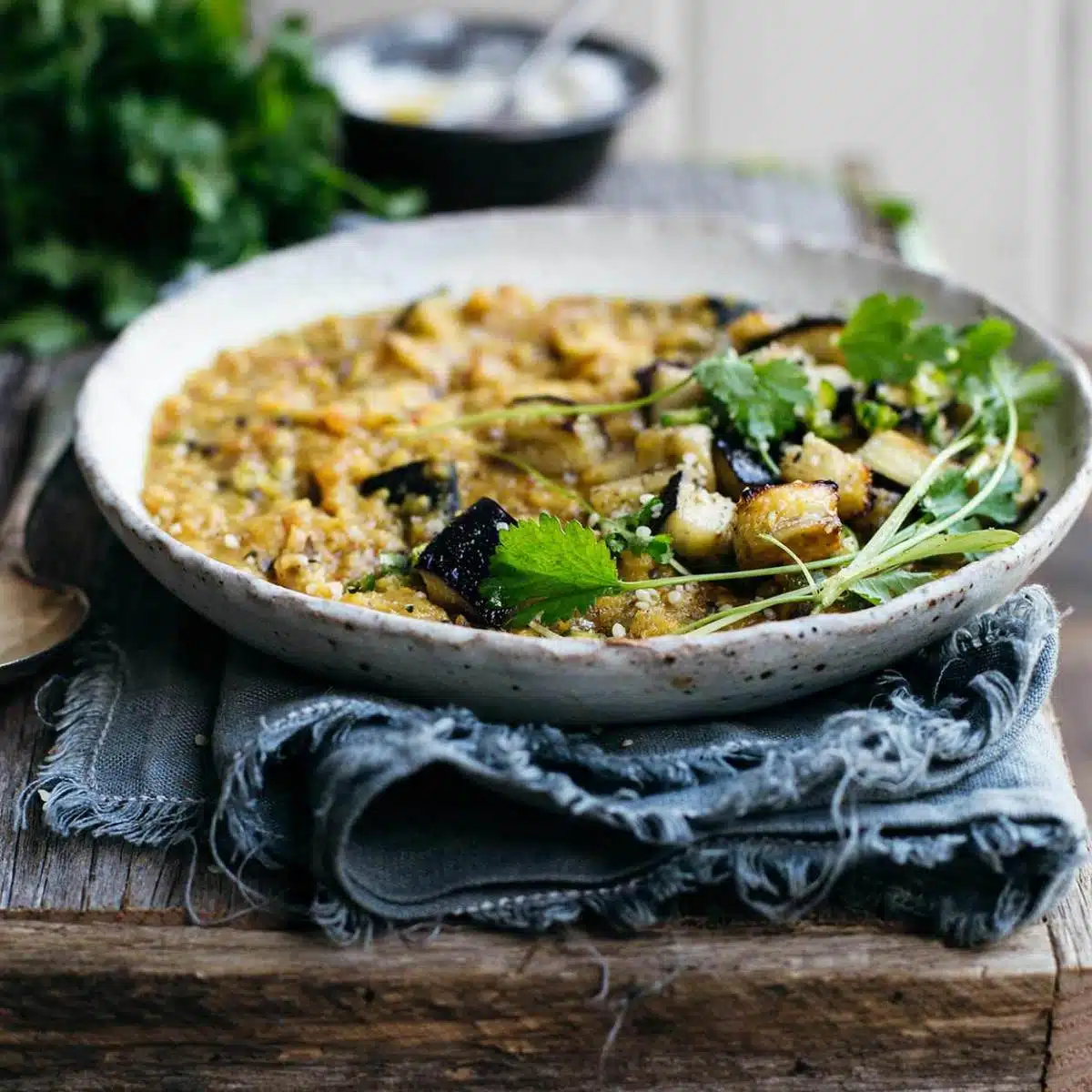 Contact Me
So, that's me. I am so happy you popped by to visit and hope you'll make yourself known. Drop me a message and say g'day. There are no strangers here, just people I haven't met yet.
Except spammers. Spammers are not my friends. Welcome to My Goodness Kitchen x