You know I love a fuss-free recipe, especially for my weekday rotation and this walk-away Chickpea Tomato and Spinach Curry is just that. Throw the ingredients in to a pot and walk away. The resulting vegan curry is full-bodied and loaded with gorgeous spiced flavours.
My four year-old is suffering from her first broken heart and yes, it's all for a boy. Last night I held her little body as she shed a bucket of tears for a little man who has made her feel safe, brave and wanted in her first year of kindergarten. This gorgeous soul let her pretend to be a kitten and hid with her under tables while she curled in to his lap. He played husband when she wanted to play house and let her operate on him whenever she fancied being a doctor. I am so happy she met such a sweet and kind spirit. Alas, he is an older man and next year is off to primary school while our girl will do another year of pre-school. The Elf is a January baby, you see, and she is heartbroken she won't be going through with him and her other friends.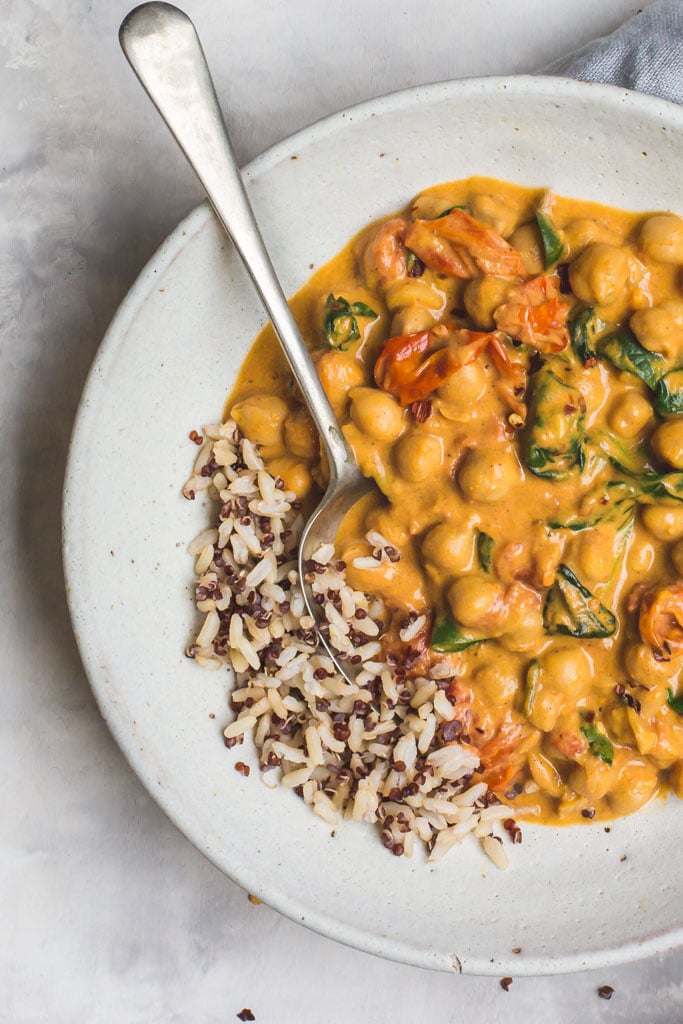 We could send her through. My heart wants to send her through. My head, however, is trying to hold tight to all the research and advice from her teachers that an extra year will help her not only survive her school years but thrive. Oh, but the tears! They are so pitiful and I want to make everything better. This parenting thing blows sometimes.
What does this have to do with chickpea tomato and spinach curry?
Not a thing but it is where my head and heart are at and all I want is for everyone to tell me that we are making the right choice for our child. She will miss all her friends when they move on to school but the bigger picture is that another year will serve her better in the long run. That's the theory anyway. And so, as we get closer to the end of the year the tears flow.
Arghhhh…enough. Let's talk about this curry before I tear up too.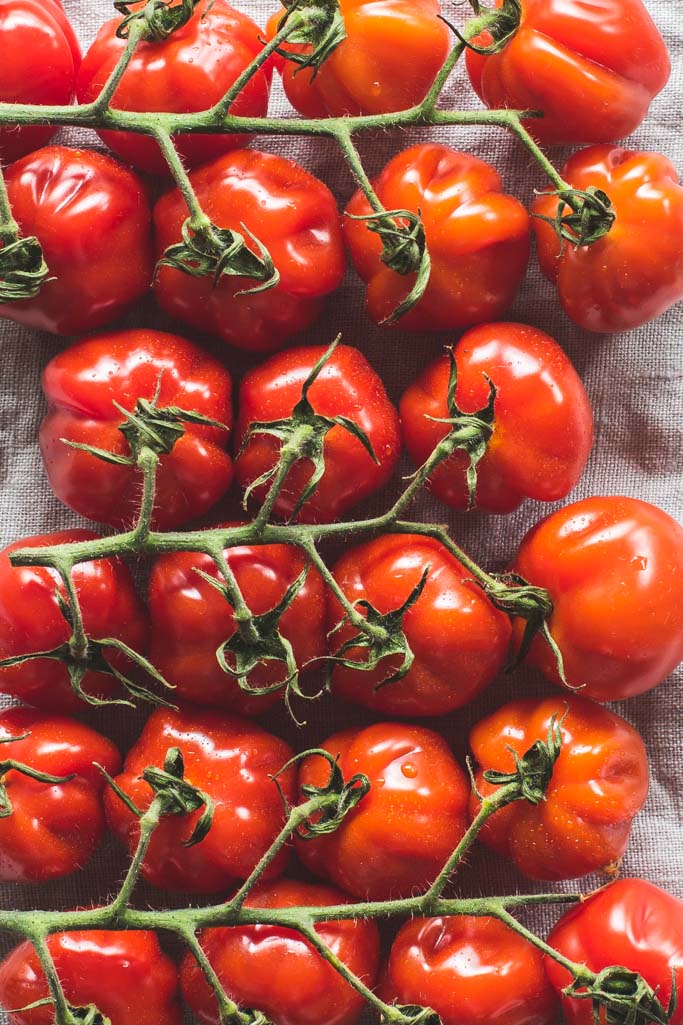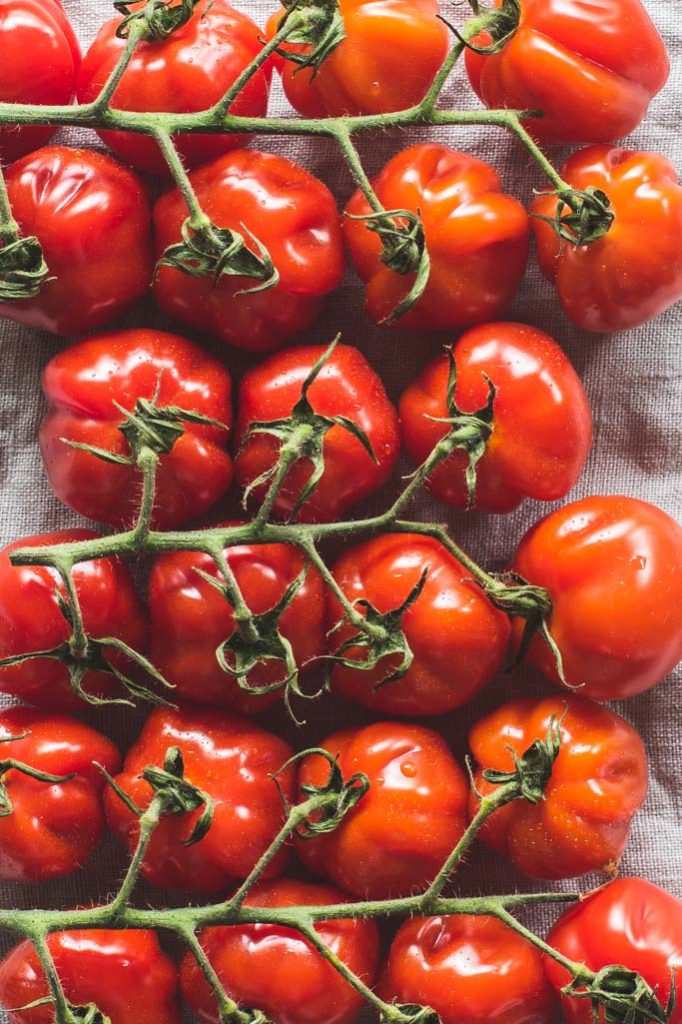 I adore this chickpea tomato and spinach curry.
it's healthful
it's simple
you don't need any cooking skills to speak of
it's full-bodied and delicious and
it freezes well.
Did I mention the walking away part? Perfect for busy weeknight dinners or those nights when you're all turned around thinking how you broke your kid's heart, this curry takes a few quick stirs and you're off. Off to read a magazine. Off for a quick cup of tea. Off to wallow.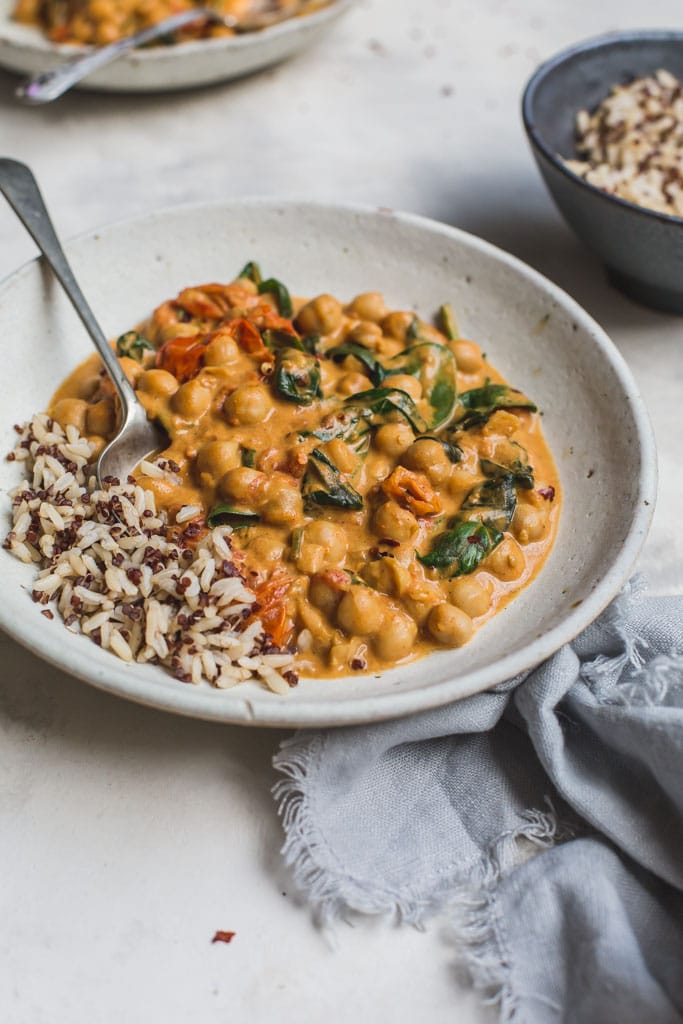 I'm joking. Sort of. The point is, you'll have the time. Once the juicy cherry tomatoes are bathed in Indian spices and begin to blister and the chickpeas are added with coconut milk and stock, you can reduce the heat and walk away. Come back 40-minutes later to add some fresh baby spinach and dinner is served. If you love a good curry and you love your meals fuss-free and delicious, try this walk-away chickpea tomato and spinach curry. For the nights you need to walk away.
Enjoy x.
If you try this dish, please let me know! Leave a comment, rate it, and don't forget to tag a photo #mygoodnesskitchen on Instagram. I'd love to see what you come up with. I hope you love this curry as much as my family does ! Cheers, friends.
If you like this, you might like to check out these:
Walk-Away Chickpea, Tomato and Spinach Curry
A dinner you can throw in a pot and walk away from, this Chickpea Tomato and Spinach Curry is super simple, robust and aromatic.
Ingredients
1

tbsp

coconut oil

1

large onion or 2 regular (optional for a thicker sauce)

finely diced

3

garlic cloves, minced

400

grams

cherry tomatoes, halved

approx 2 punnets

1

tsp

garam masala

1

tsp

curry powder

1/2

tsp

turmeric

1/2

tsp

ground cinnamon

1/4

tsp

ground cardamom

1/2

tsp

ground cumin

1/2

tsp

sea salt plus more to taste

1/2

tsp

grated ginger

1

tbsp

tomato paste

480

grams

cooked chickpeas

cooked or 2 cans (drained)

400

ml

coconut milk

1 can

200

ml

vegetable stock

1/2 can

2

cups

baby spinach

3

cups

cooked quinoa or rice to serve

chilli flakes to serve

optional
Instructions
Melt the coconut oil in a heavy-based pot over medium heat and add the onion and cook for 5-7 minutes or until soft. Add the garlic and tomatoes. Stir in the garam masala, curry powder, turmeric, cinnamon, cardamom, cumin, ginger, tomato paste and sea salt. Cook for 2-3 minutes.

Add the chickpeas and stir through to coat. Add the coconut milk and vegetable stock and bring the mixture up to a boil. Reduce the heat to low and cook with the pot lid off for approximately 40 minutes or until the sauce is thick and creamy. Stir in the baby spinach and allow it to wilt gently.

Remove the curry from the heat and serve with a smattering of chilli flakes and cooked rice or quinoa.
Notes
After adding the coconut milk I half fill the empty can with the vegetable stock. 
I have added a large diced onion to the recipe to help create a thicker curry sauce in less time. 
Nutrition
Calories:
245
kcal
|
Carbohydrates:
17
g
|
Protein:
6
g
|
Fat:
18
g
|
Saturated Fat:
14
g
|
Sodium:
595
mg
|
Potassium:
496
mg
|
Fiber:
4
g
|
Sugar:
2
g
|
Vitamin A:
1385
IU
|
Vitamin C:
19.7
mg
|
Calcium:
62
mg
|
Iron:
4.2
mg