Want to contact My Goodness Kitchen?
Please note - MGK does not offer backlink or editorial opportunities.
Otherwise, don't be shy.  Fill in the form below with your thoughts, comments or questions. If you have a much-loved recipe you'd like help making plant-based, let me know. MGK would love to be a part of your food story. 
I'd love to hear from you and I'll get back to you as soon as possible.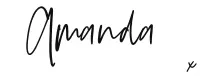 If you'd like to sign up to the My Goodness Kitchen email newsletter you can right here.
For now, you can check out our most popular recipes.