Last updated on May 17th, 2023 at 06:30 pm
Catering a party for vegans and omnivores together is made simple with this list of 37 Vegan Party Food Ideas. These recipes are great year-round, making any festive occasion simple, no matter the season.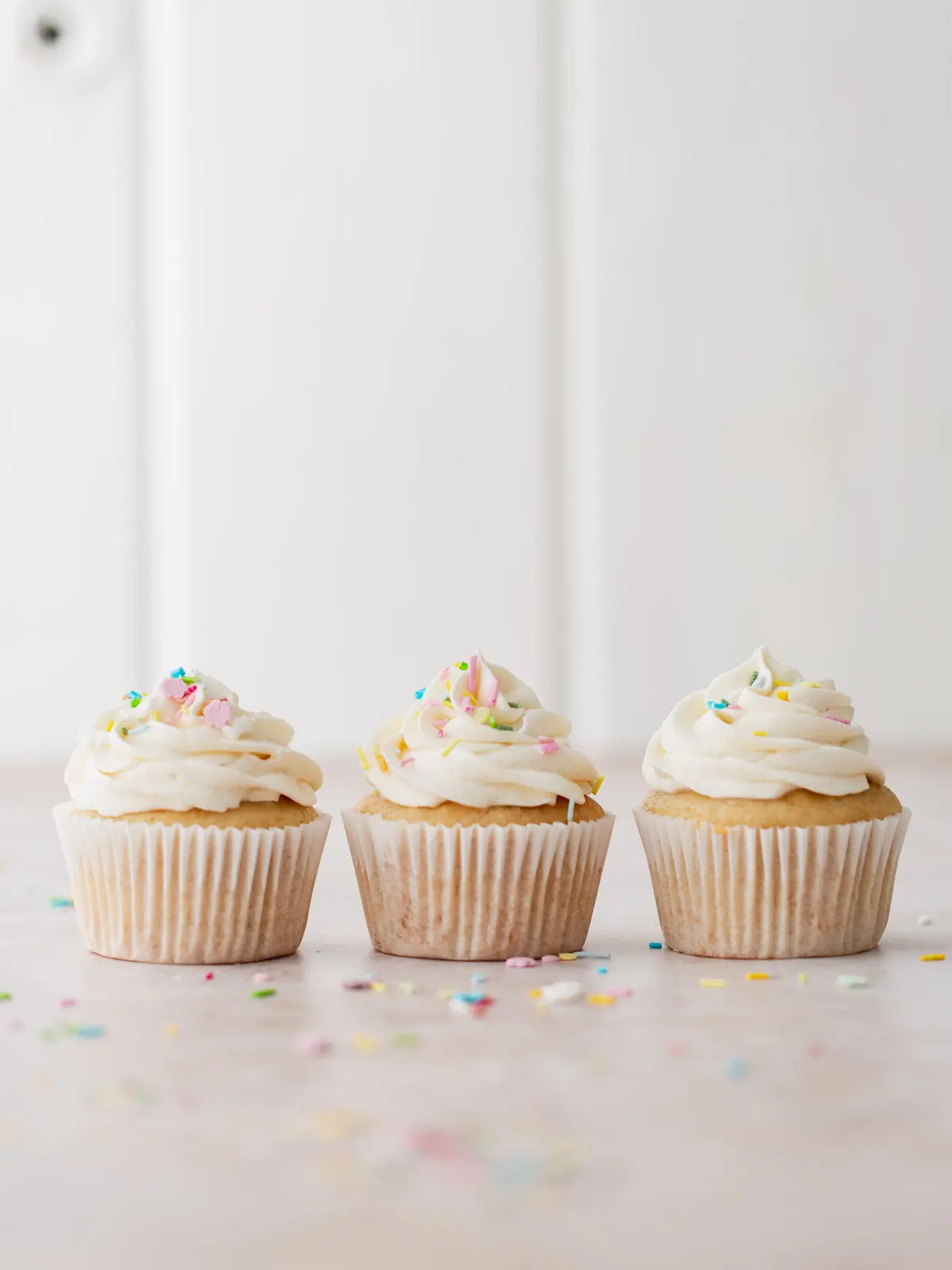 From dips and crackers to soft pretzels, sausage rolls and sweets, I've got your next event covered. Vegans and meat-lovers alike are going to love this party menu.
This post was originally published October 1, 2018 and updated with new images, additional recipes and a how-to guide 16 July, 2021.
How Much Vegan Party Food Should You Serve?
Is there such a thing as too much food? There is if it goes to waste!
A good rule of thumb is to serve 4-6 vegan appetisers per person for a dinner party and 12 for a cocktail party.
If you are serving a buffet, use the 80/20 guide. Serve 80% cold and 20% hot food - cold food is easier to re-stock.
1-2 mains and 2-3 sides is perfect on a buffet for 0-20 guests. 3 mains and 3 sides will work for 20-60 guests. You can fill in the gaps with dips and nibblies. Don't forget dessert! 2-3 desserts for a buffet will work for most events.
Tips to Choosing Your Vegan Appetisers
With so many delicious vegan appetisers, it's easy to get carried away. To make sure you get to enjoy your party and not spend the night in the kitchen, think about these handy tips.
Head Count
Know how many guests you are catering for! Make enough food for the guests who RSVP'd plus a little more to cover drop-ins.
To ensure you have enough food, stock up on nibblies such as nuts, olives, breadsticks, crackers and dips.
Consider The Style
Think about what style of event you are planning. Will your guests be seated or standing? If they are standing, serve vegan appetisers that don't need any cutlery. If it's a formal do - maybe re-think the party pies and go for something simple and elegant. Pair your menu with your event.
Check Dietary Requirements
It's likely that at least one guest will have special dietary needs. Ask ahead and you won't be surprised on the day.
Mix Up Your Menu
Create a menu combining both fresh, raw recipes and baked or fried appetisers. Not having to cook everything on the day will reduce your kitchen time and give your guests a nice balance that isn't too heavy.
Alternating between cooked and raw appetisers also gives you more time to prepare anything that requires cooking.
Prepare Your Vegan Party Food Ahead
For a cocktail party, choose at least 7 or 8 vegan appetisers you can prepare the day before. Any vegan party food that needs to marinate is perfect for prepping ahead. As too are vegan meatballs, mini vegan quiches and any dips and crackers you plan to make yourself. Making small desserts the day before will save you a tonne of time and angst.
Wash, peel and cut fresh crudités in the morning. Wrap them in damp paper towels to store in large zip-top baggies or sealed containers in the refrigerator. You can even get away with prepping them the day before.
Get Help!
Ask friends to help you prepare for your event. Make a day of it with dance worthy music and party vibes.
More Vegan Party Resources
How to Host the Best Eco-Friendly Party
How to Host a Vegan Dinner Party Meat Eaters Will Love
Tips for Hosting a Vegan-Friendly Dinner Party
Hosting A Vegan Party: How to Get It Right
33 Easy Ideas For DIY Party Decor
OK, let's head to the kitchen.
Vegan Appetisers
To make this list of vegan party food easy to navigate I've broken it up in to savoury foods and sweet foods. You'll find the savoury recipes first [↓] but if you are after sweets you can go ahead and jump to the sweet section.
Savoury Vegan Appetiser Ideas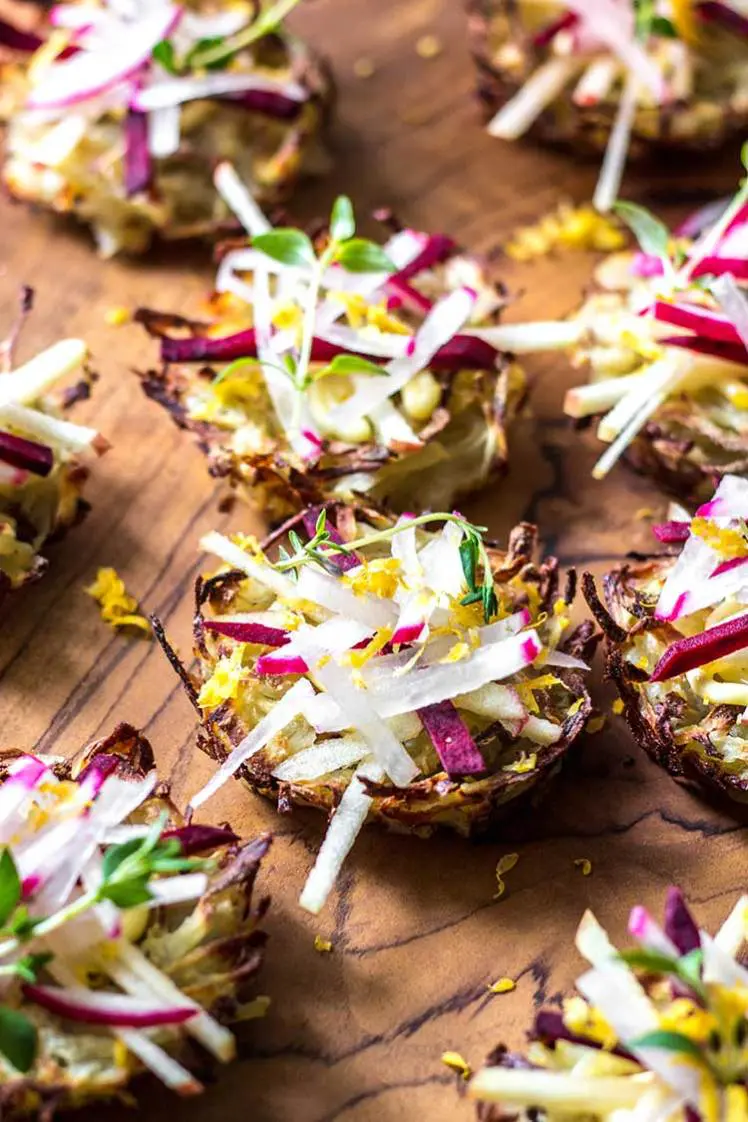 Oven baked potato nests topped with crisp radish, apple and beetroot matchsticks are a delicious change to traditional appetisers or hors dóeuvres. These little potato nests from Amber at Quite Good Food are so pretty and whimsical. They just tickle my sense of fun.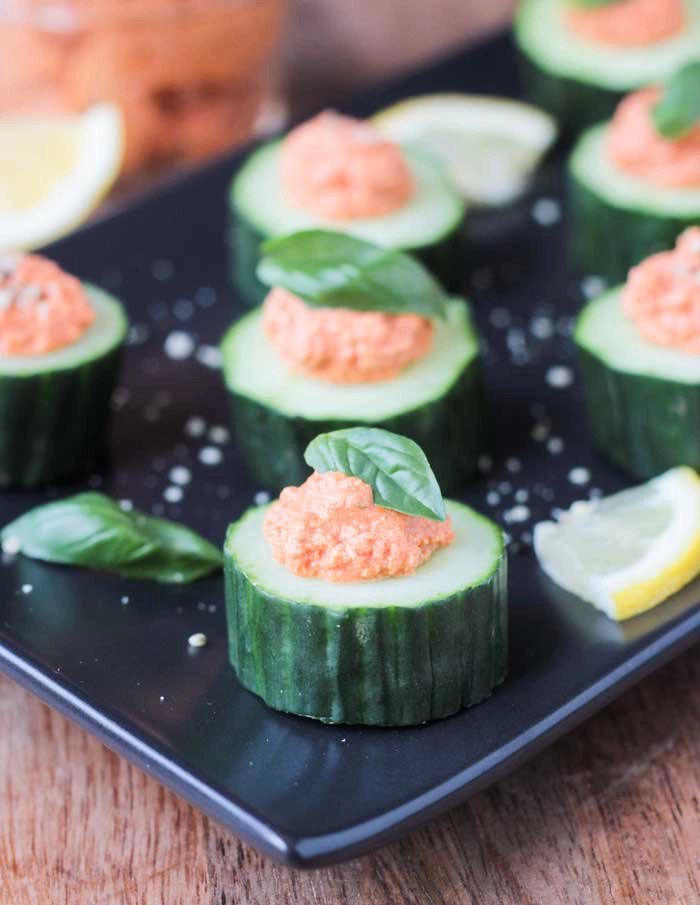 How sweet are these Cucumber Bites with Sun Dried Tomato Spread from Jenn at Veggie Inspired. This gorgeous and fuss-free recipe is perfect for summer entertaining.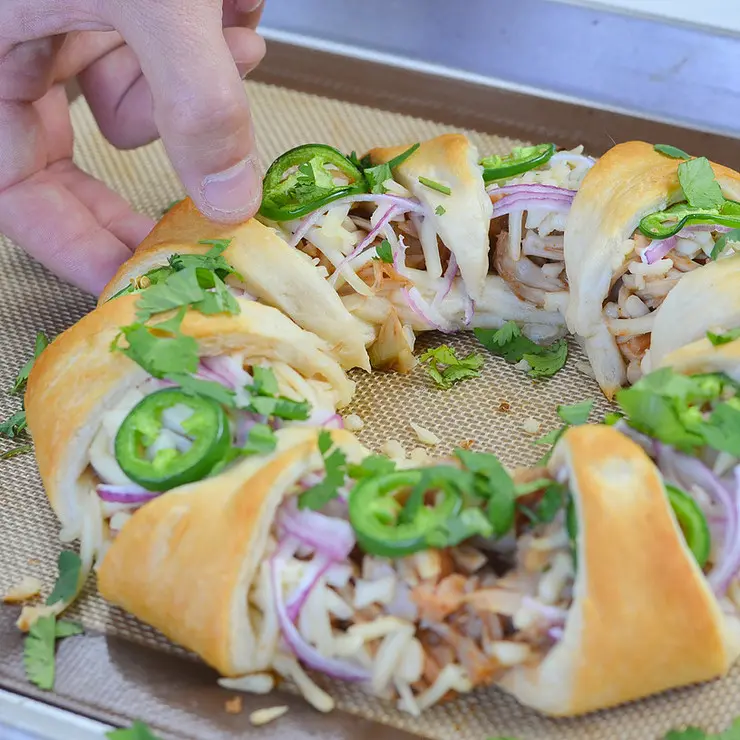 Holy Moly this is a wow party dish! Briggitte from Vegan Guide to the Galaxy has outdone herself with this party-ready Pulled Jackfruit Crescent Ring.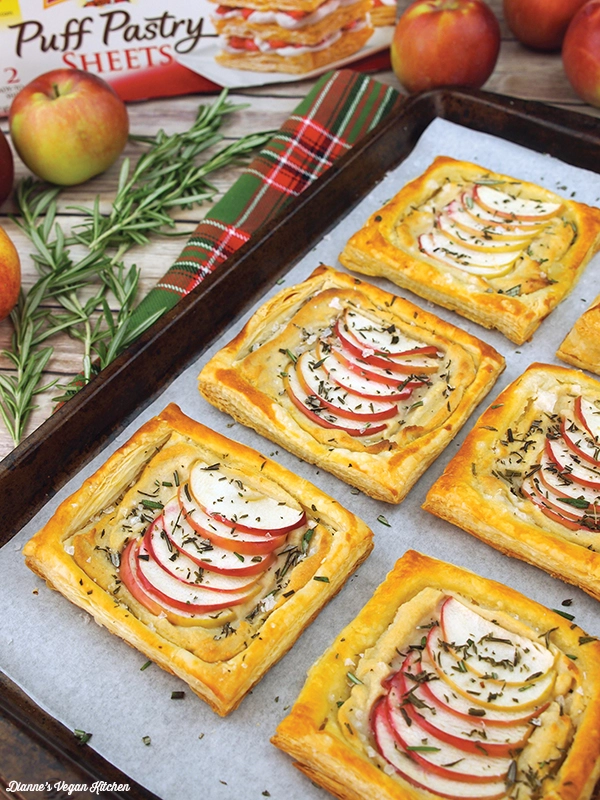 These pretty little Vegan Cheese and Apple Tartlets from Dianne's Vegan Kitchen are just so lovely and festive. I think the kids will love for these. Make them smaller for an elegant cocktail appetiser.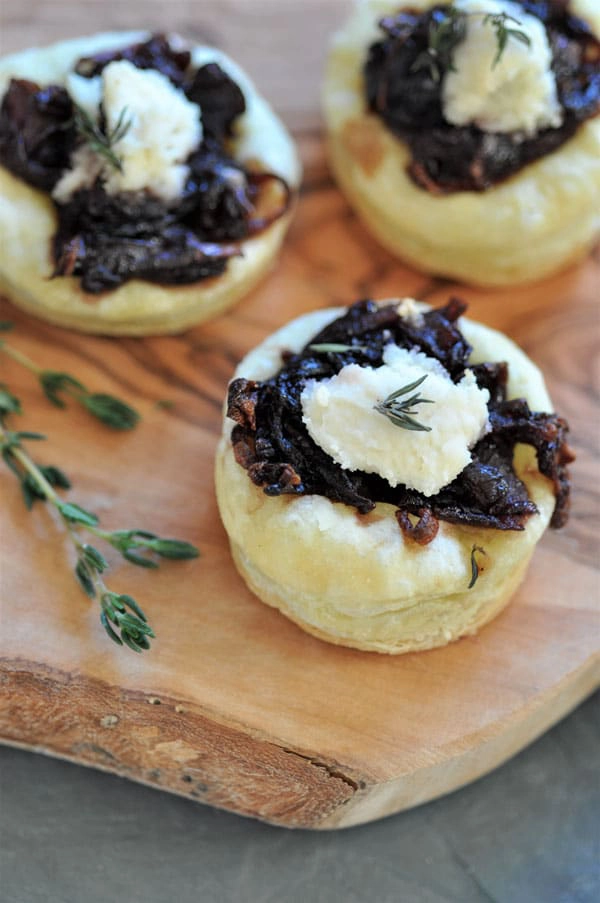 Who could resist these gorgeous and elegant Onion Confit Tartlets from Alex and Linda at Veganosity? Perfect little bite sized puffs of deliciousness. Perfect vegan party food.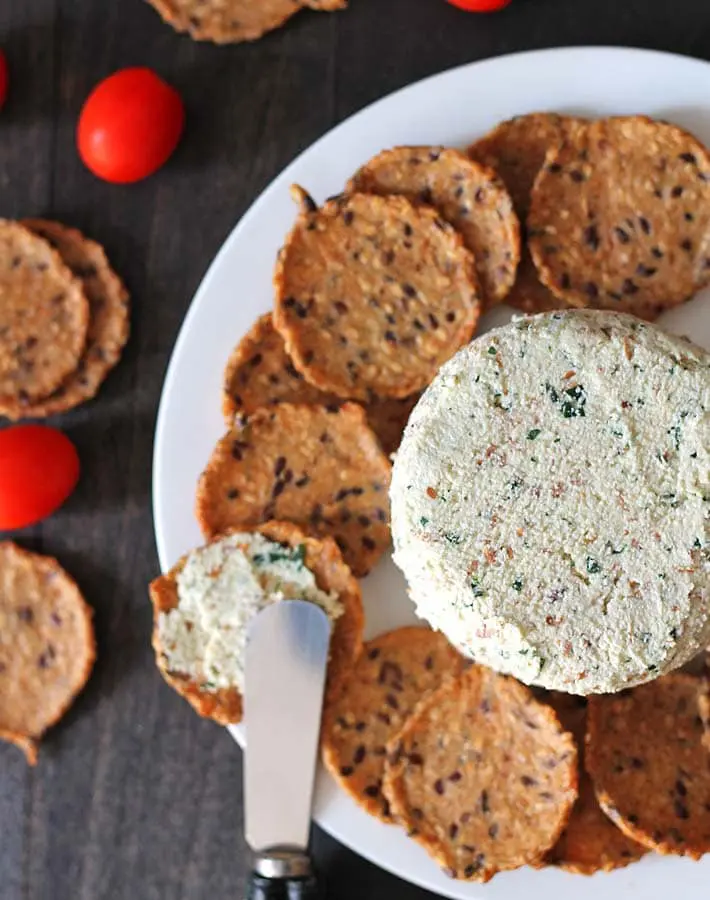 It ain't a party without the cheese and Gwen from Delightful Adventures speaks my language. This Garlic Herb Vegan Almond Cheese looks so good I want to lick the screen. Don't judge.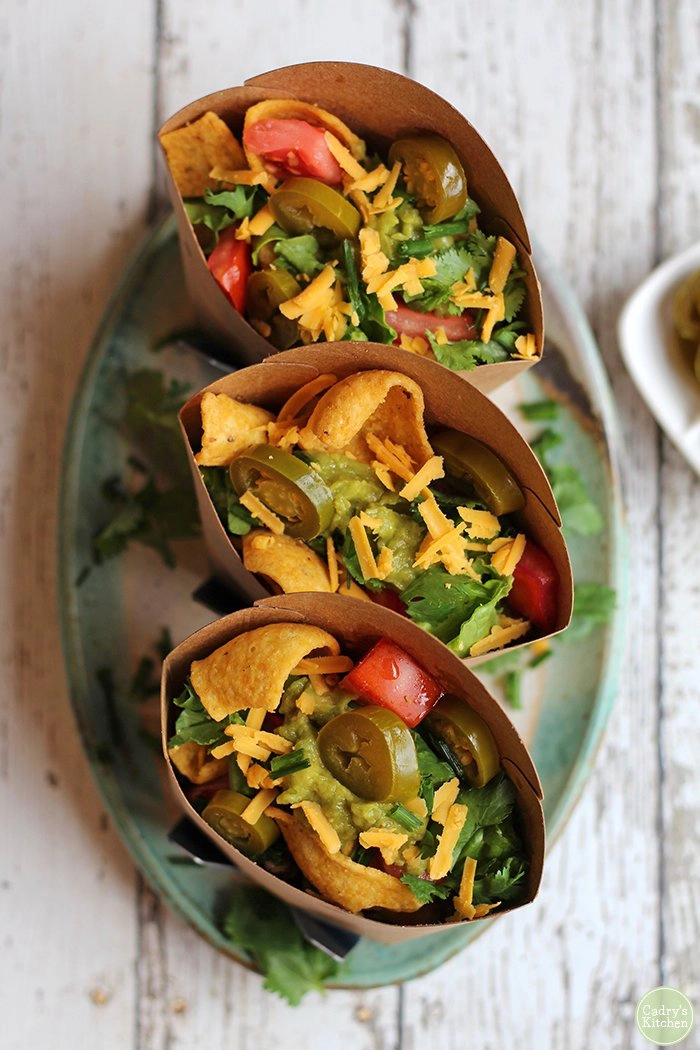 I don't know about you but I am always pro foods that allow me to walk and stuff my face at the same time. Thanks Cadry from Cadry's Kitchen for these portable Tacos.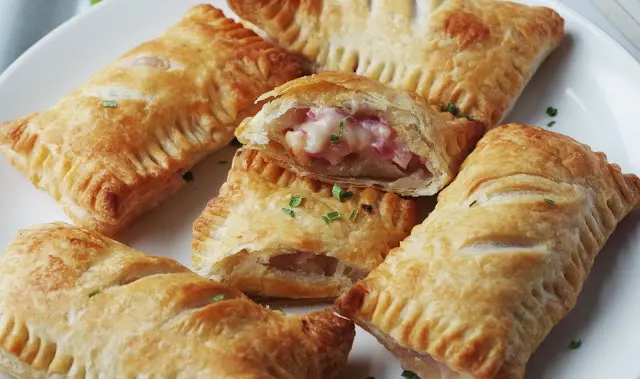 With deliciously melted cheese, red onion, mustard, garlic powder and black pepper, these wonderful Cheese & Onion Rolls from Cassidy at Euphoric Vegan will tempt vegans and omnivores alike.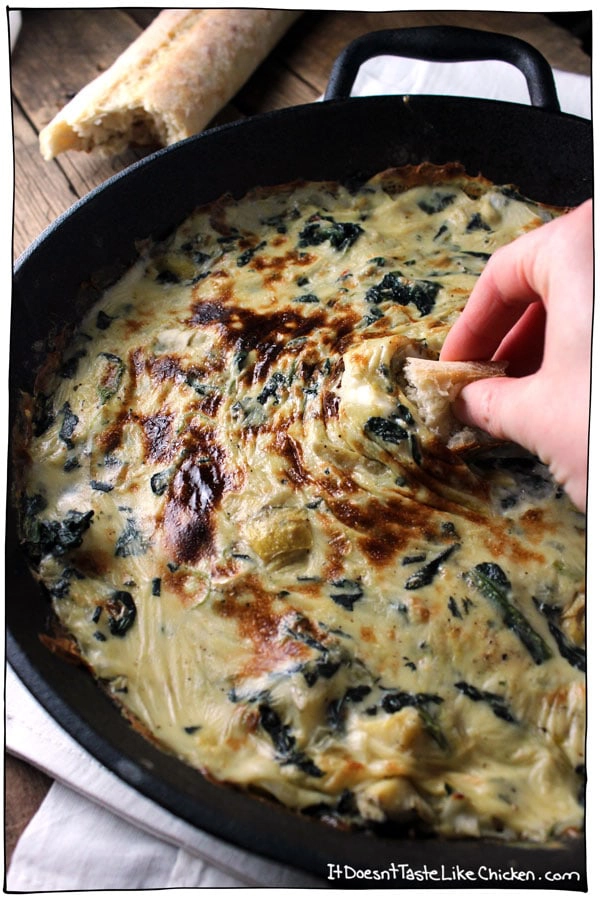 Look at all this melty goodness from Sam at It Doesn't Taste Like Chicken! Oh my goodness, this Vegan Spinach & Artichoke Dip looks A-mazeballs.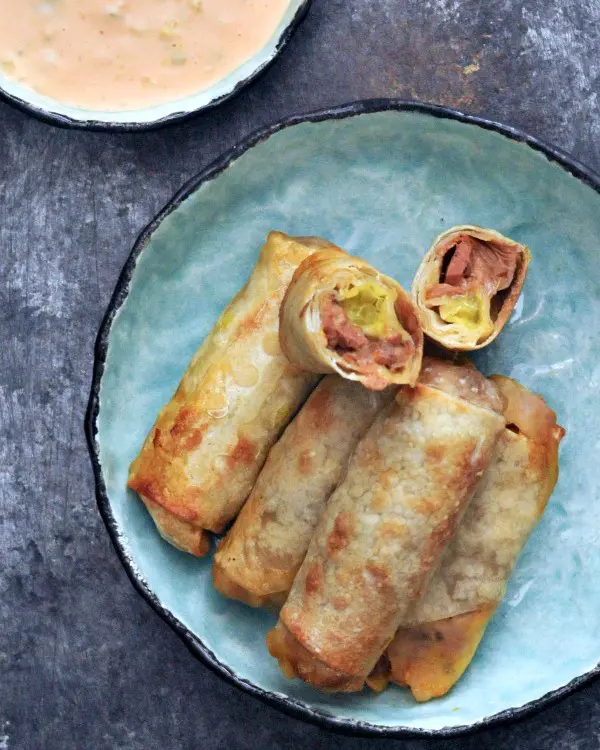 These Crispy Tangy Reuben Rolls from Spabettie looks postively sinful and I love it.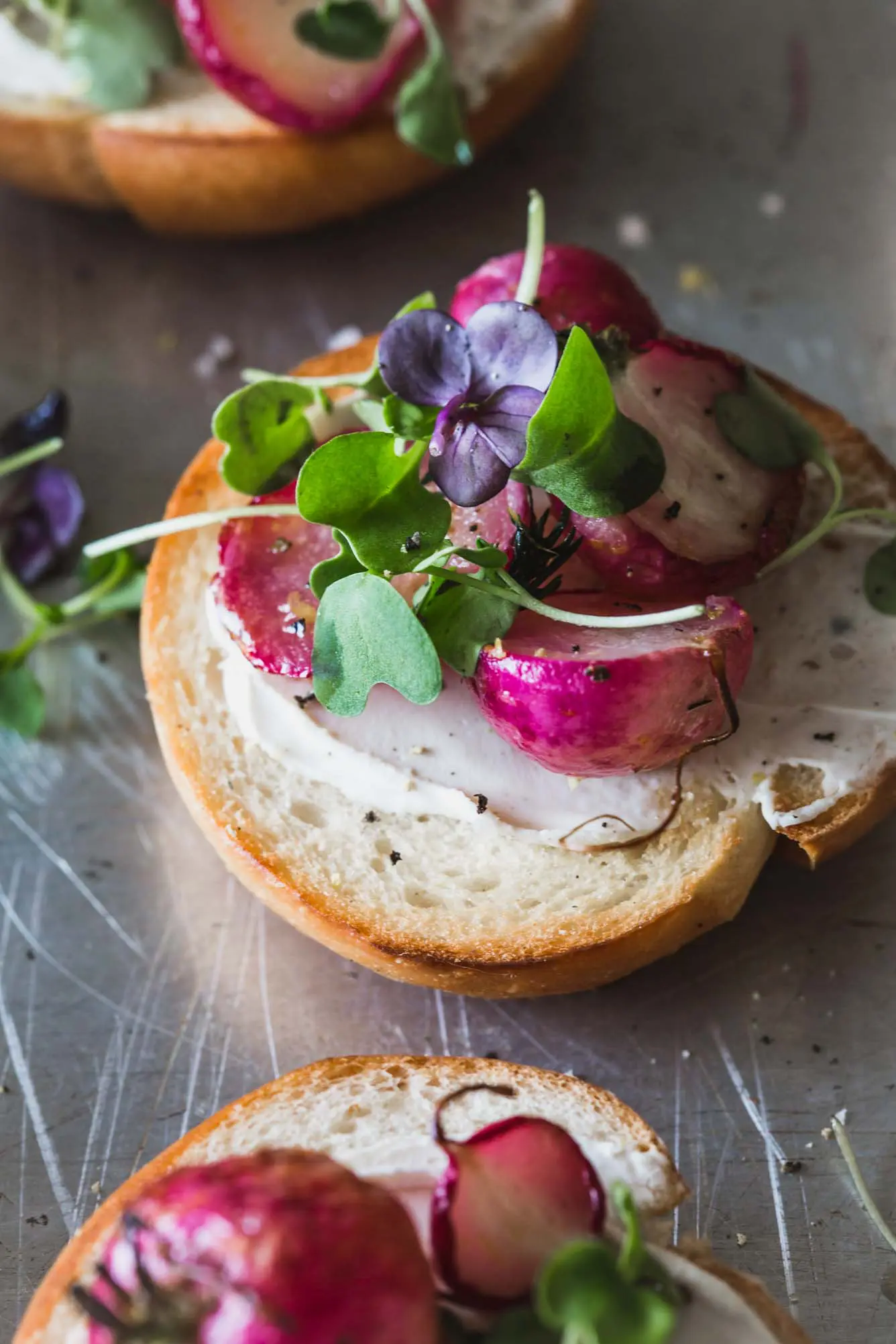 Cute and so pretty, my roasted radish mini bagels are simple to make and small enough to serve as a cocktail appetiser.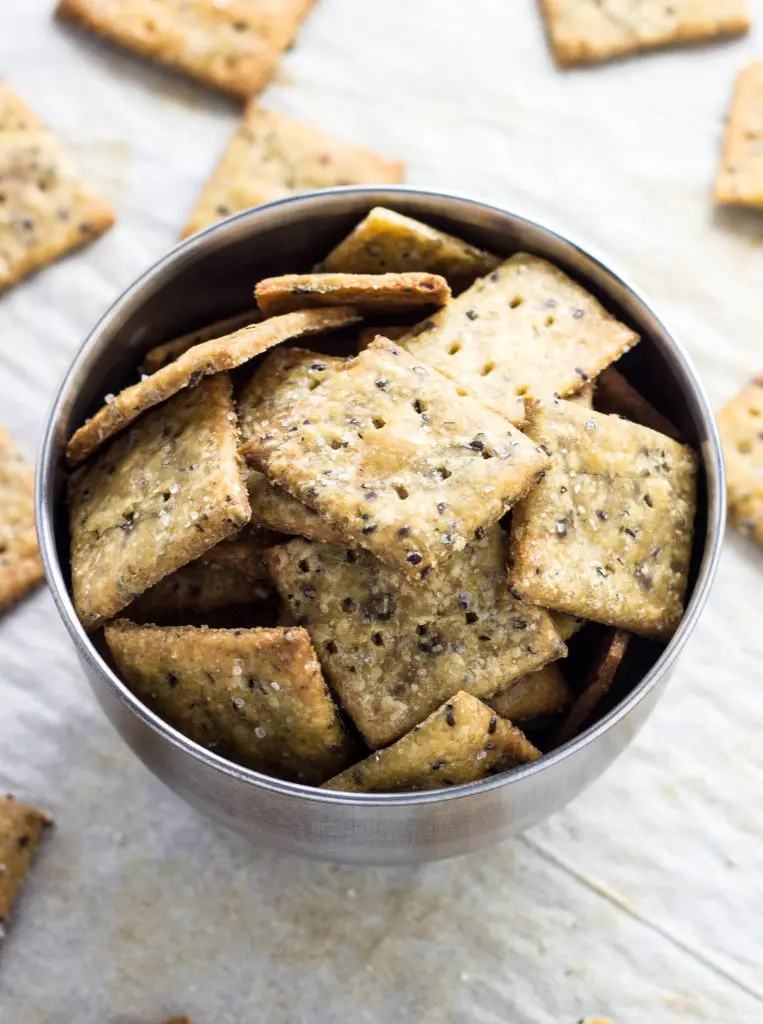 Well, it just isn't a shindig without crackers and dip. I love these Whole Wheat "Cheesy" Herb Chia Crackers from Melissa at Wee Little Vegans.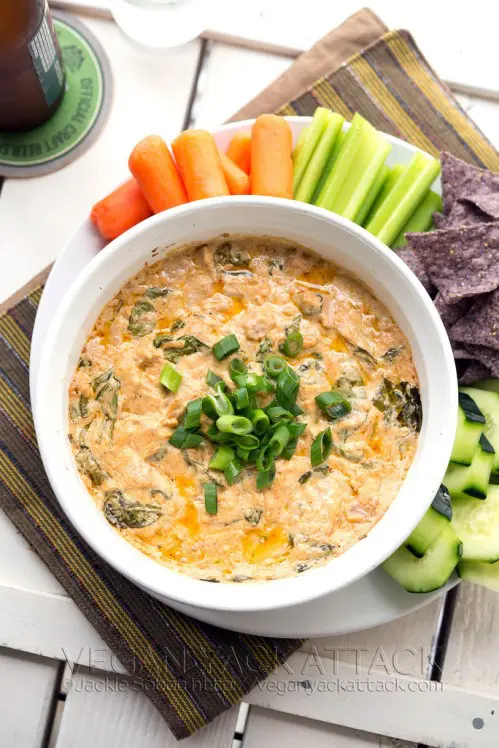 And here's the dip, I am weak at the knees for Jackie's Buffalo Jackfruit Spinach Dip. You can find the recipe at Vegan Yack Attack.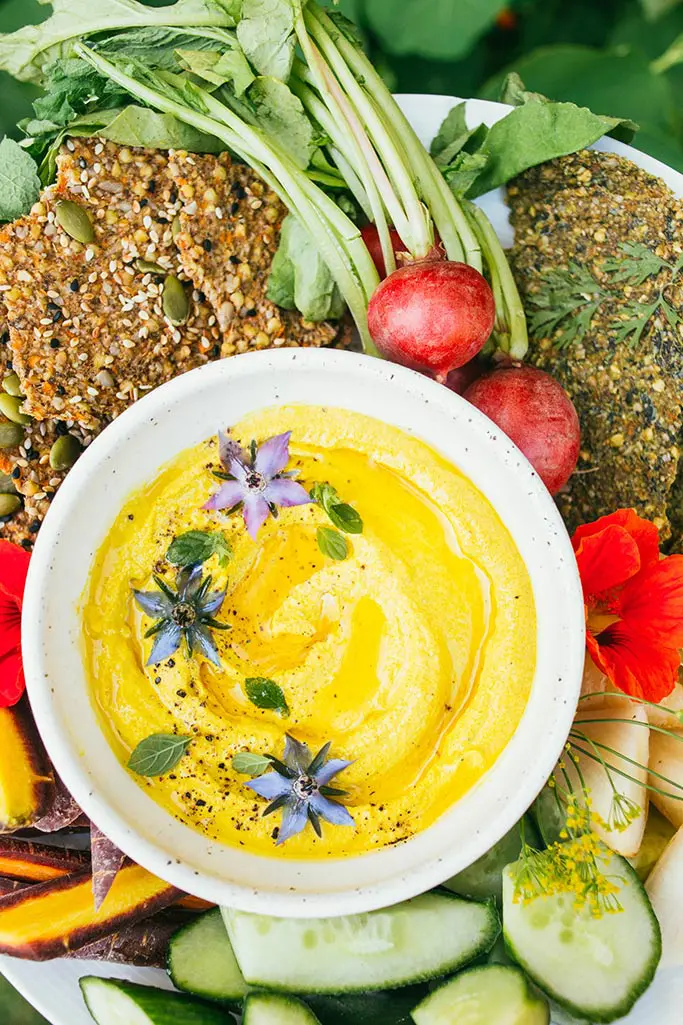 Glorious in colour, this Cultured Turmeric Cashew Spread from Sophie at Wholehearted Eats is a delicious and healthful addition to a parry table.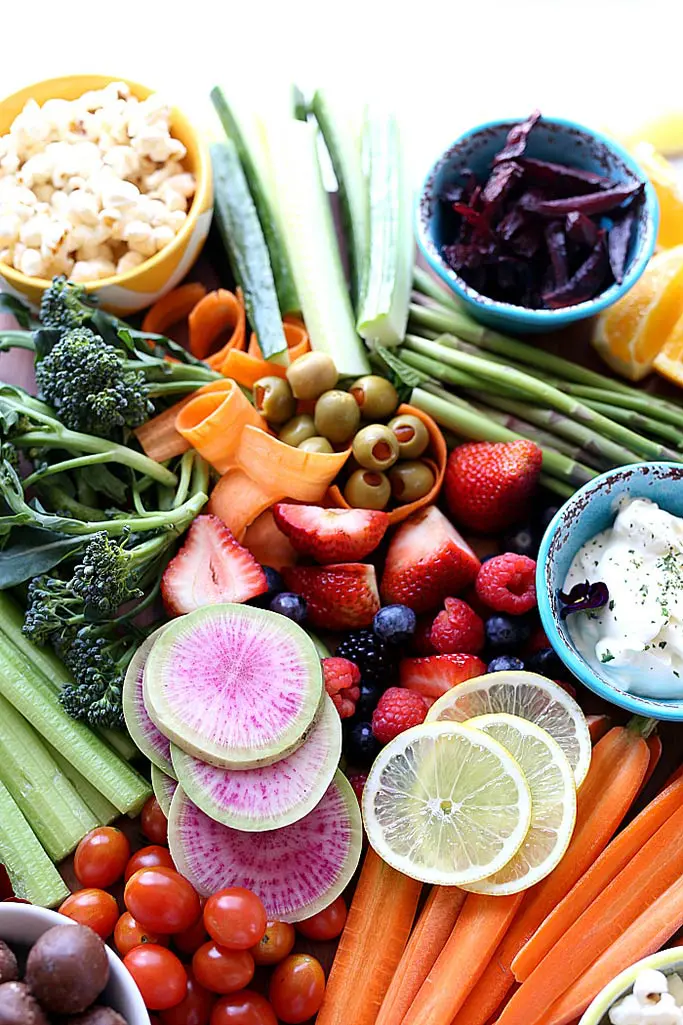 A rainbow of vegan party food! Get inspired with a gluten-free Healthy Snack Board for Kids from Danielle at Delightful Mom Food. Look at those colours!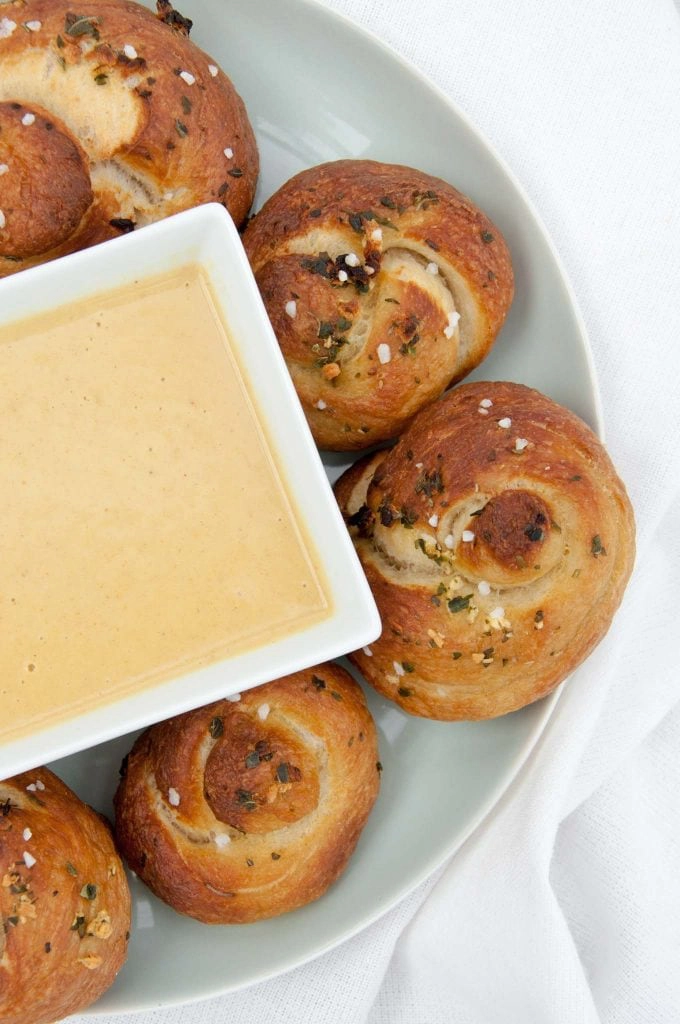 Two of my favourite things - bread and cheese! I am loving these Vegan Pretzel Garlic Knots from Bianca at Elephantastic Vegan. Bless the girl, she includes a link to her cheesy dipping sauce too.
Authentically meaty, the carnivores will love my Easy Peasy No-Sausage Rolls. Made with mushrooms, lentils and rosemary these little guys are from my new cookbook. Serve them with a spiced chutney for something more elegant or with ketchup for the kids!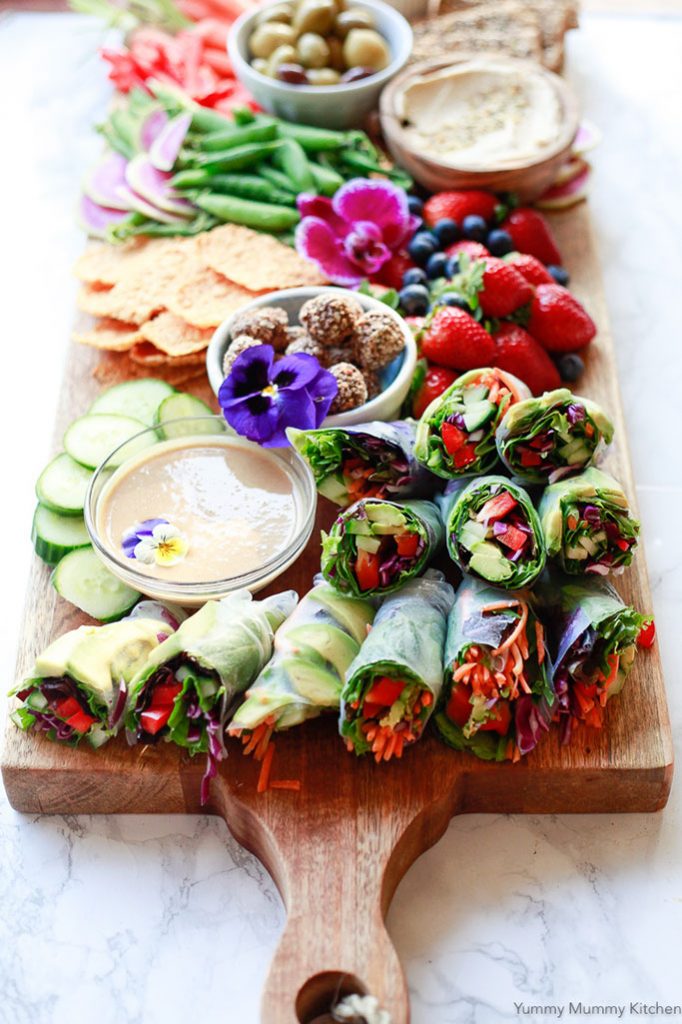 Rice paper rolls are such a crowd pleaser and these Vegan Rice Paper Spring Rolls from Marina at Yummy Mummy Kitchen are full of vibrant colours and flavours. They are lovely and fresh prepare-ahead vegan appetisers.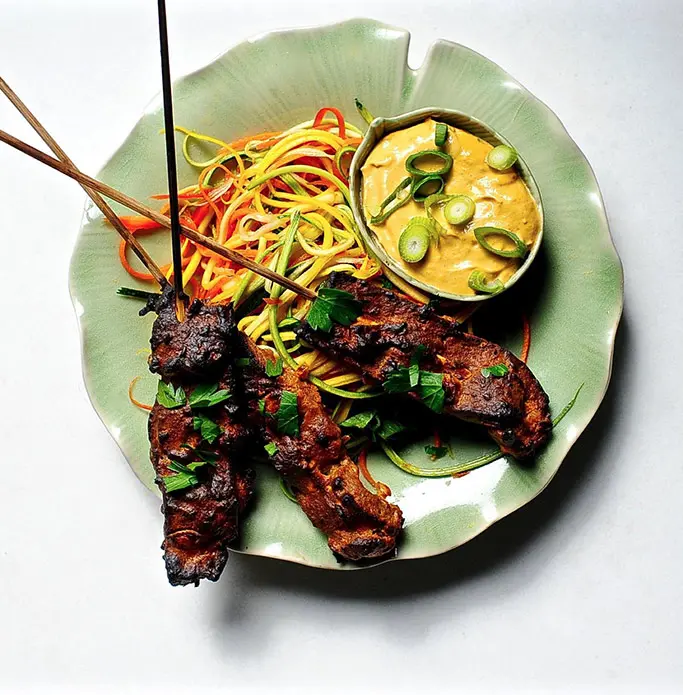 Food on sticks is a party must and I love the flavoursome charcoal edges of this Seiten Satay with Spicy Peanut Sauce courtesy of Johanne at Sunnyside Hanne.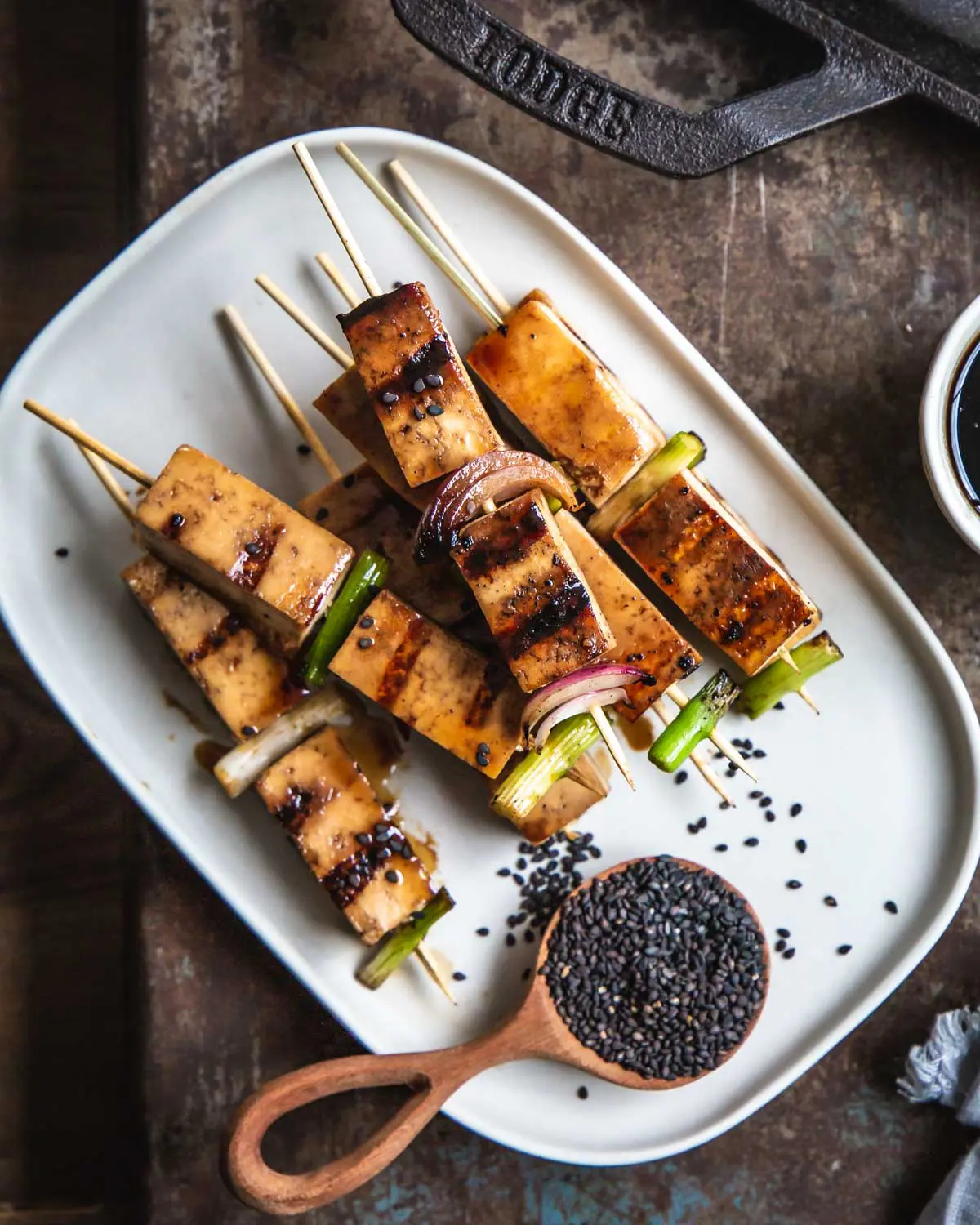 A super simple vegan appetiser, my tofu yakitori is an easy and delicious finger food. Try the sauce - it's ridiculously good.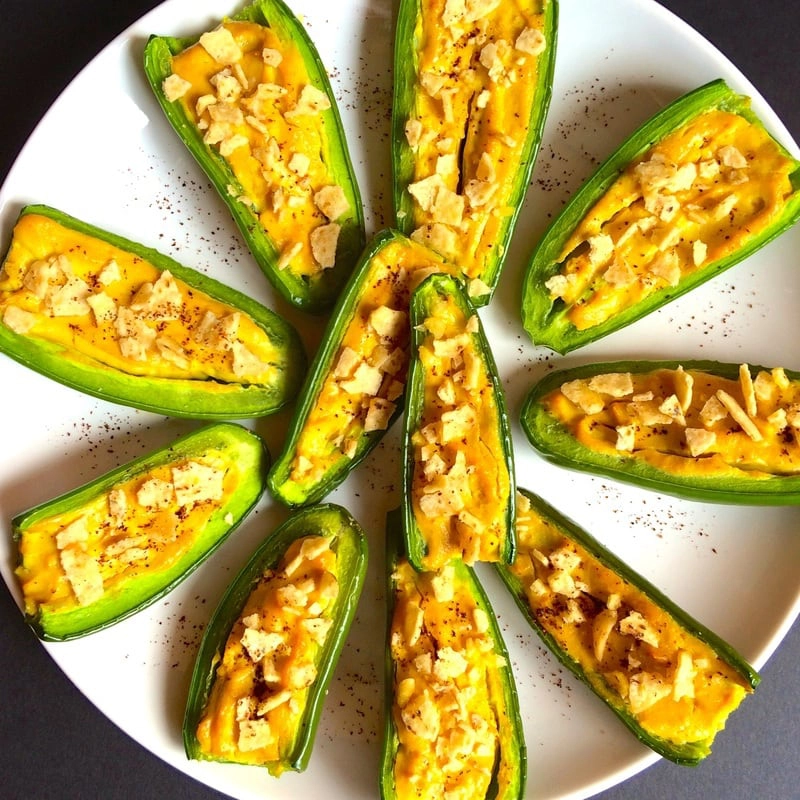 Add a little spice to the event with these Vegan Jalapeno Poppers from Annie at VegAnnie.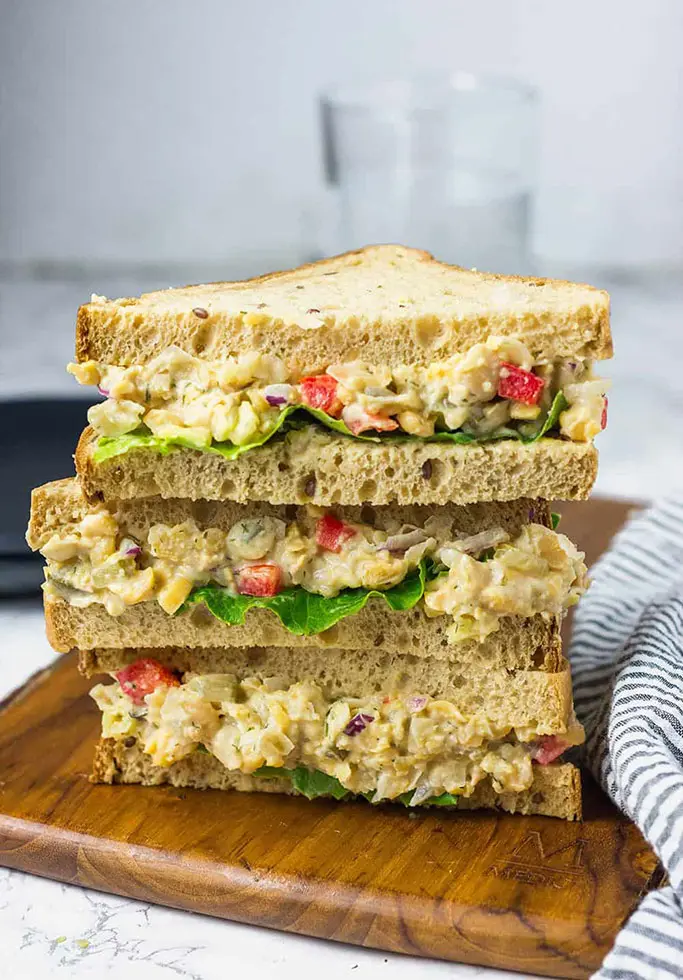 Save time and please the masses with Michelle's delicious Chickpea Salad Sandwiches. Cut them smaller for a cocktail version. You can pop on over to Healthier Steps for the recipe.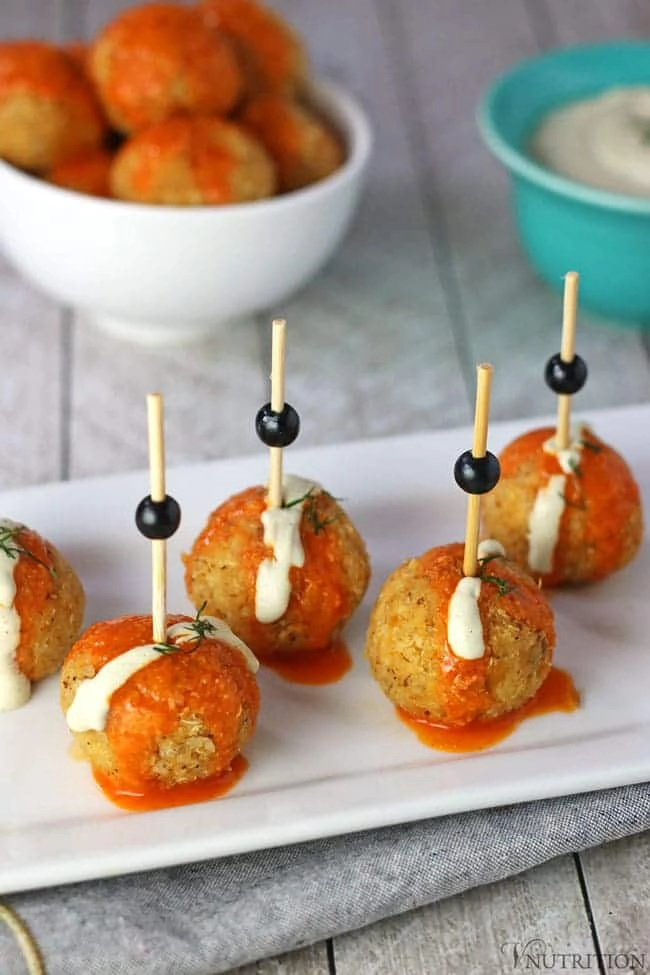 These vegan Buffalo Quinoa Balls from Mary Ellen at V-Nutrition are perfect vegan appetisers. Crispy and golden on the outside, soft and delicious inside.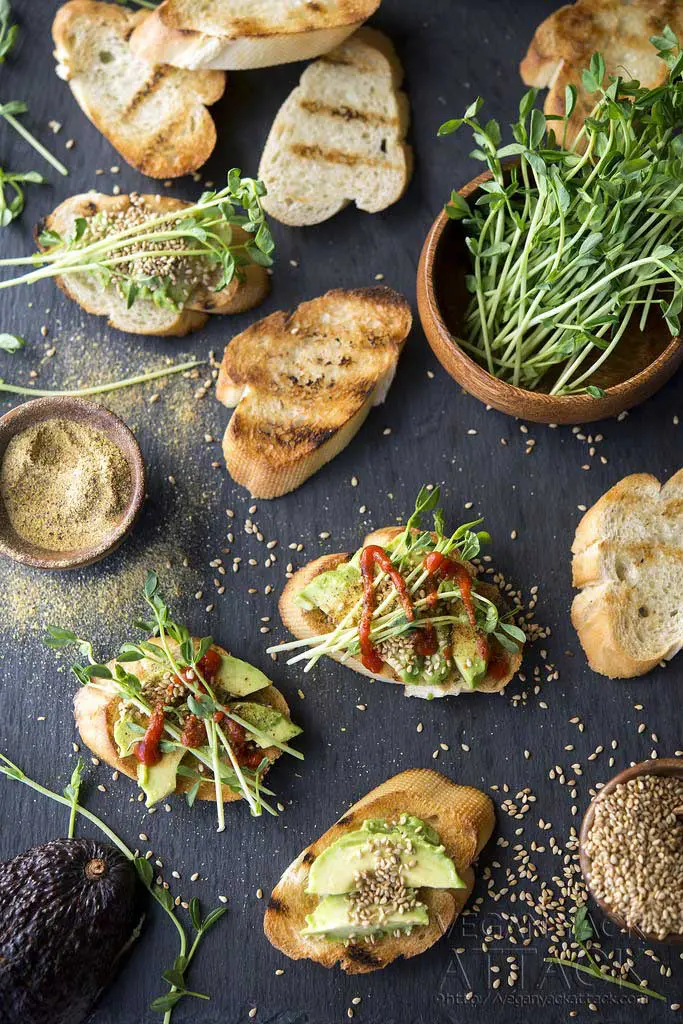 I love the simplicity of these Smoky Sesame Avocado Crostini from Jackie at Vegan Yack Attack.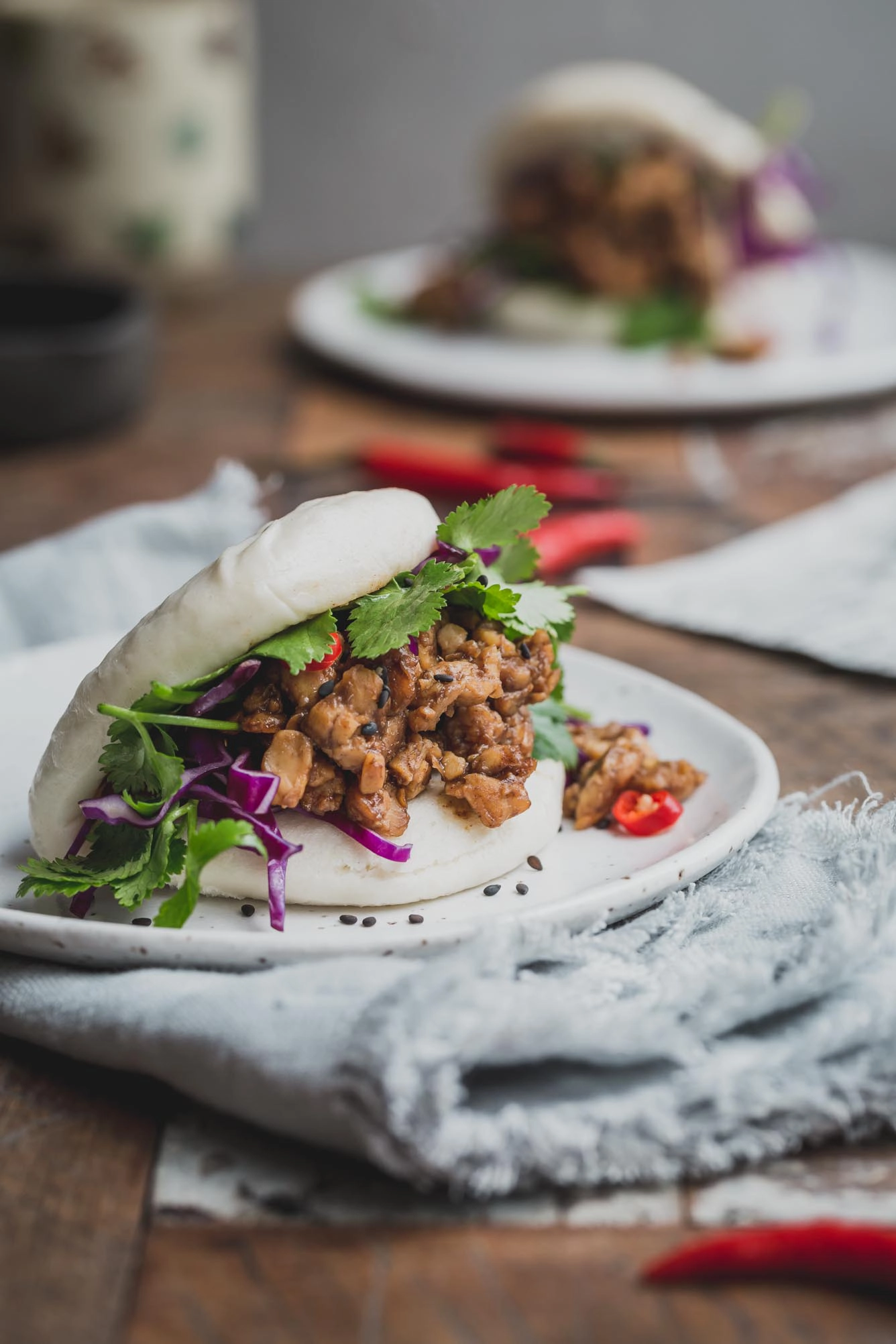 My little Peking Tempeh Bao Burgers are easy to make and even easier to nosh.
Sweet Vegan Party Food Recipes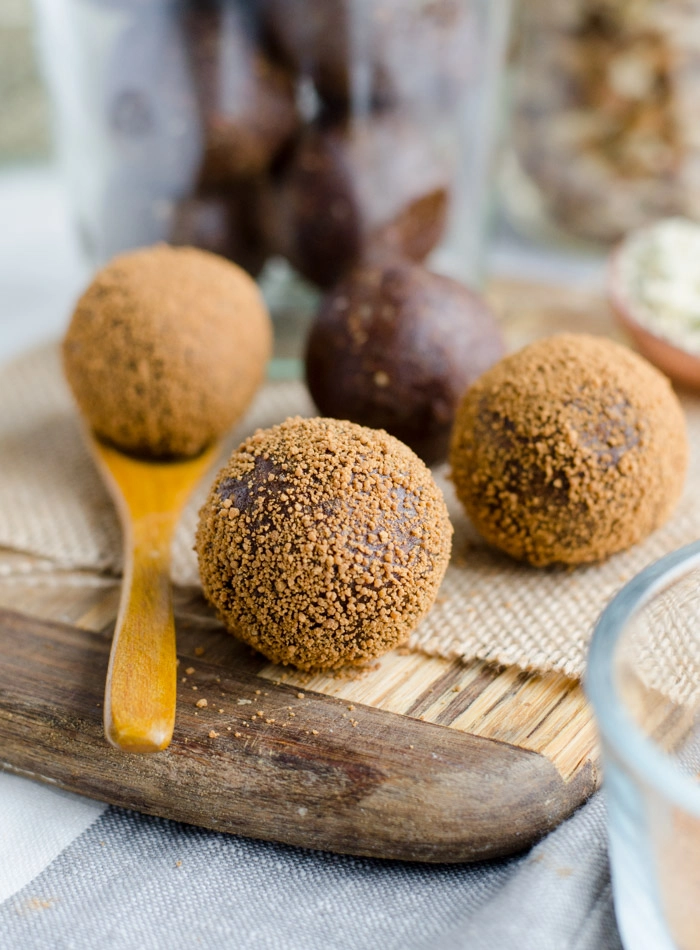 These Chocolate Superfood Energy Balls from Deryn at Running on Real Food are loaded up with all the good stuff including chia, hemp and flax seeds so you can snack smart and and party on. Bonus: they also taste amazing.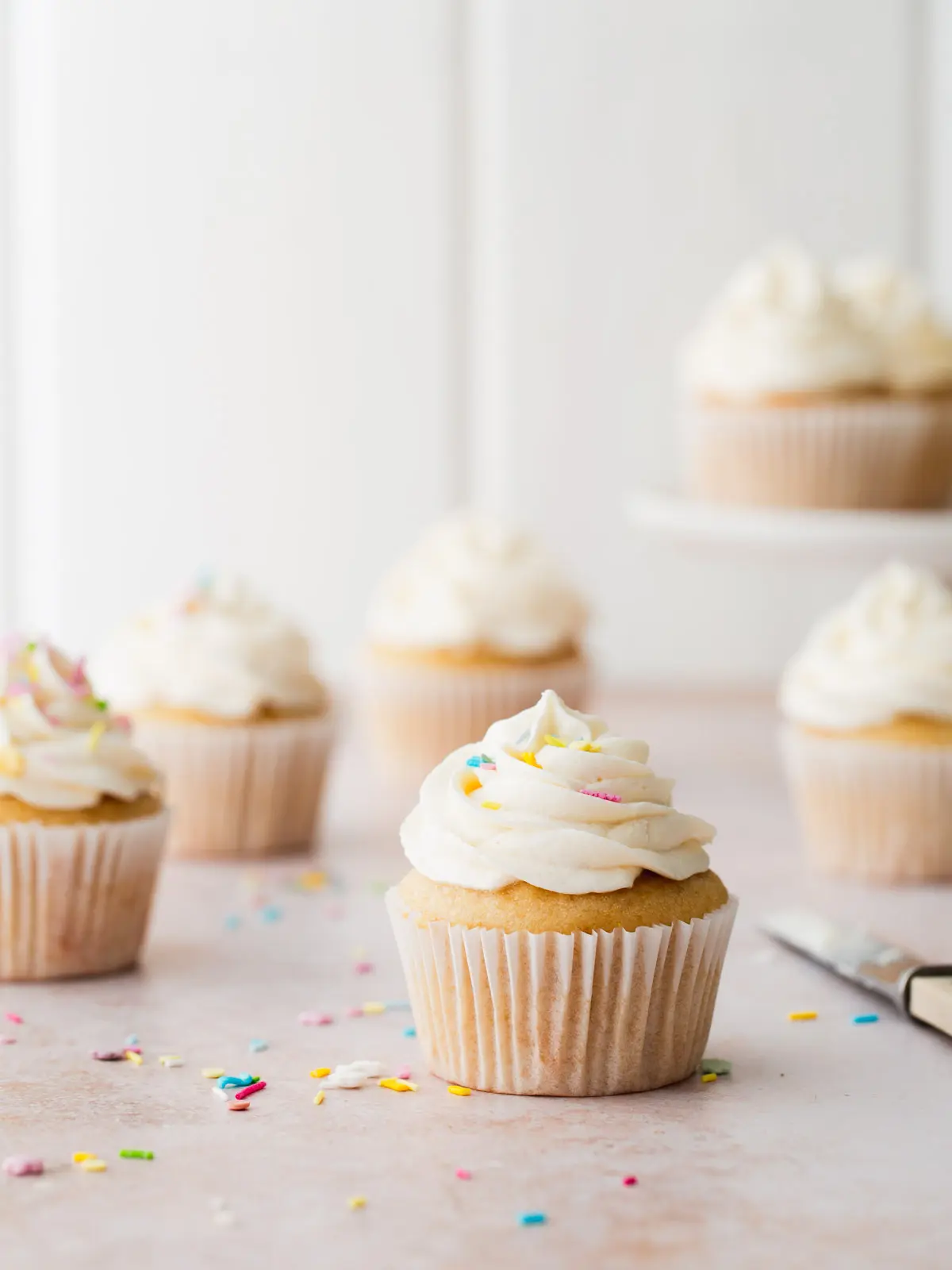 These vegan vanilla cupcakes are so simple to make, just mix and bake. Top them with a silky vanilla buttercream and sprinkles for a festive finish.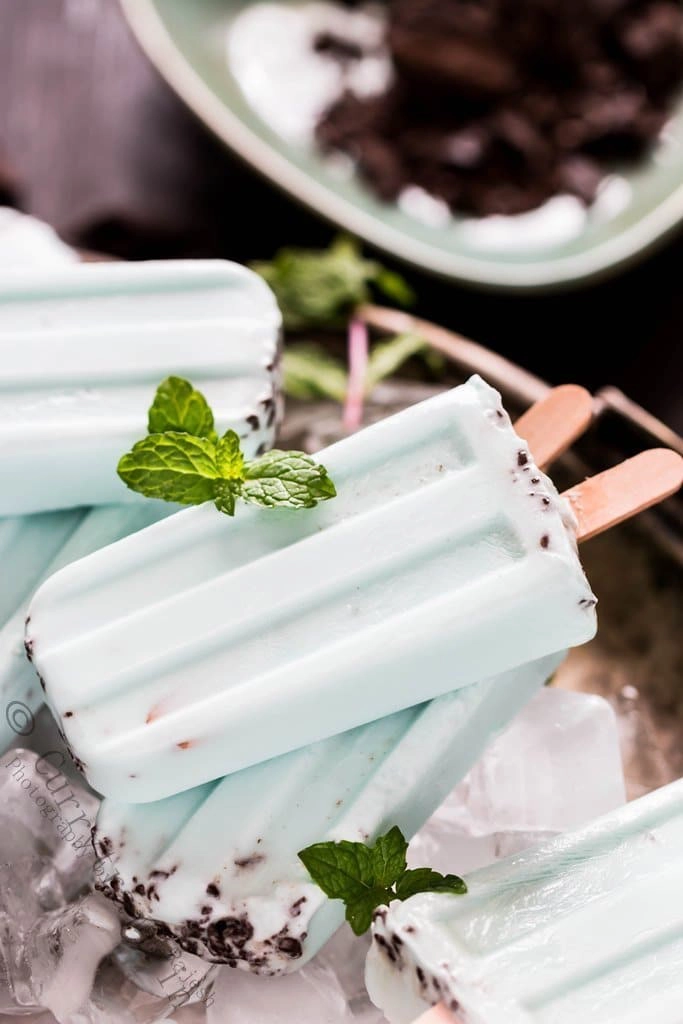 Kids and adults alike will love to cool off with these gorgeous Vegan Mint Chocolate Summer Popsicles from Jyothi at Curry Trail.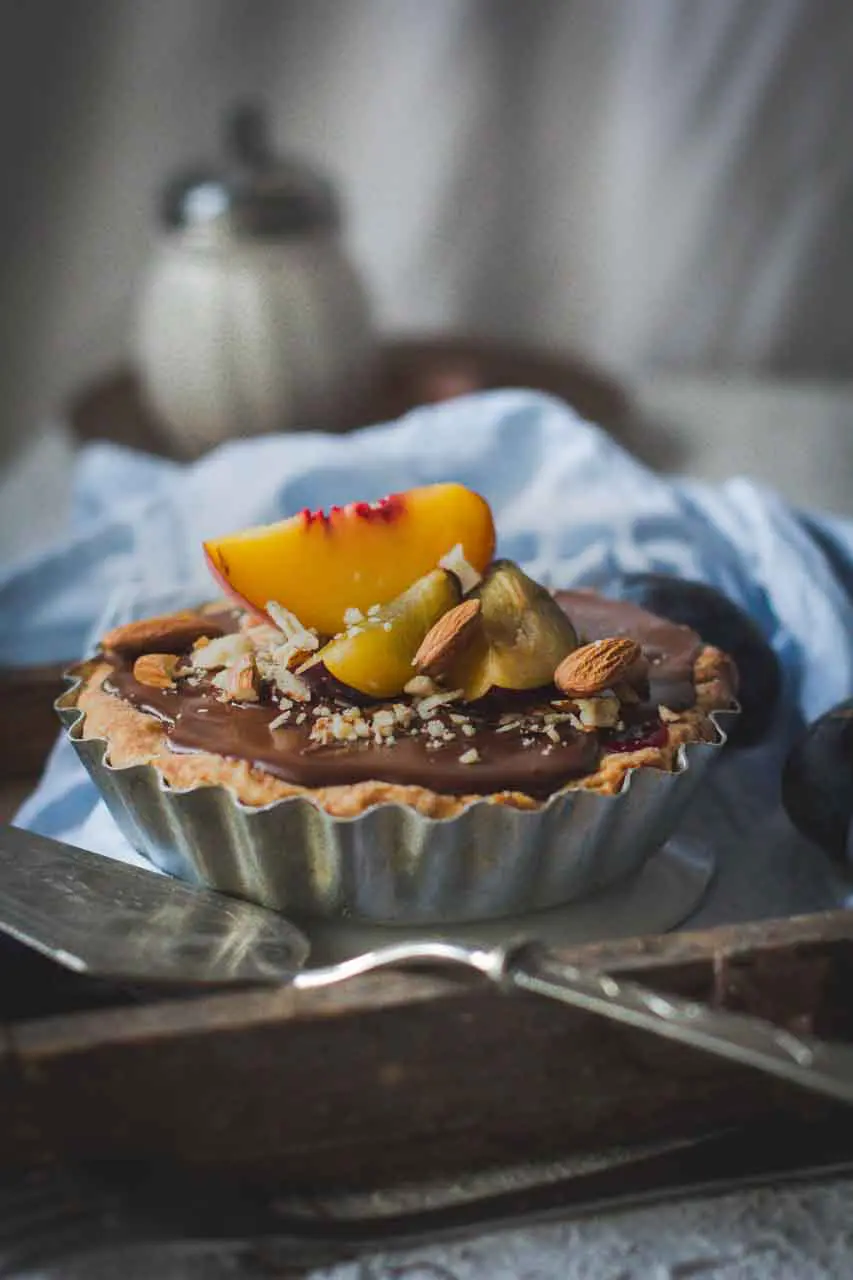 Admittedly, chocolate is a real weakness for me but this Chocolate Plum Pie recipe from Mari at Nuts and Walnuts looks just...bloody good.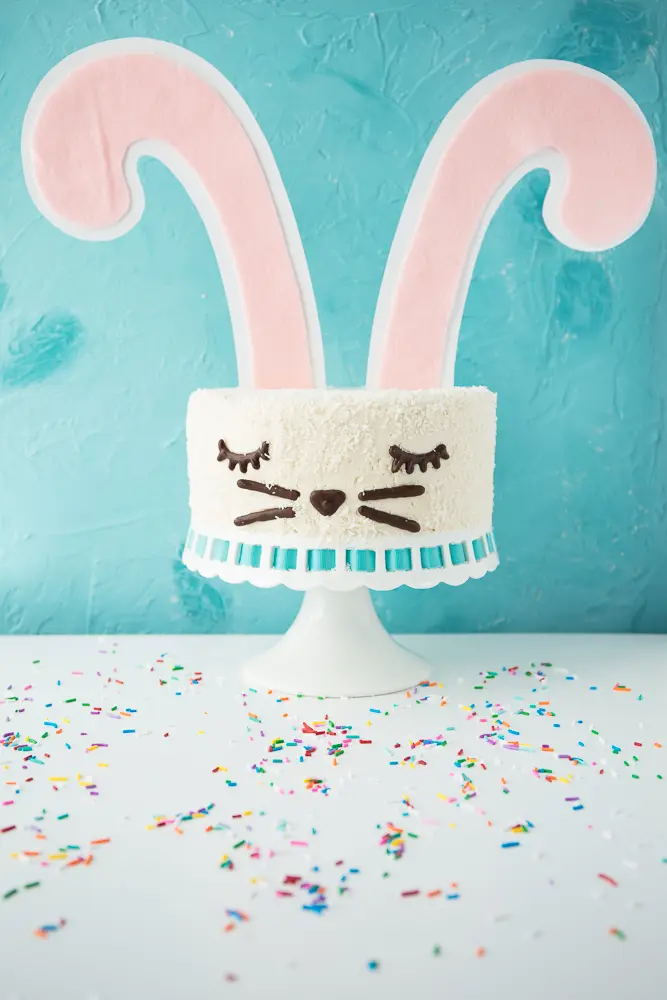 How could I not include this adorable Vegan Funfetti Bunny Cake from Robin at Vegan Dollhouse? The kids will go nuts for this!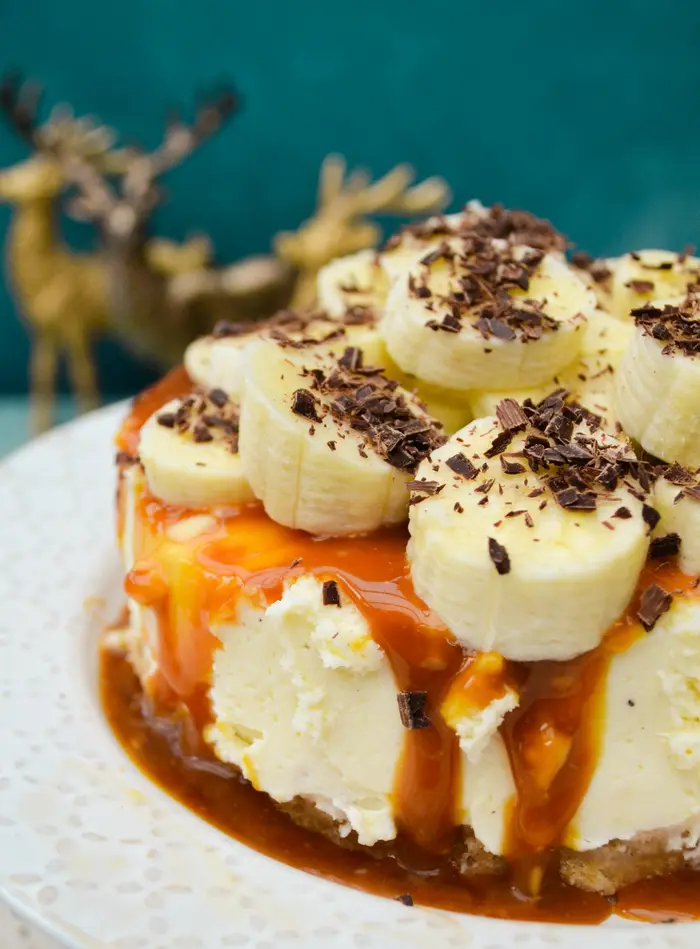 It is a law of nature, banana + caramel = awesome. This Banoffee Pie Cheesecake is from Jacqueline at Tinned Tomatoes.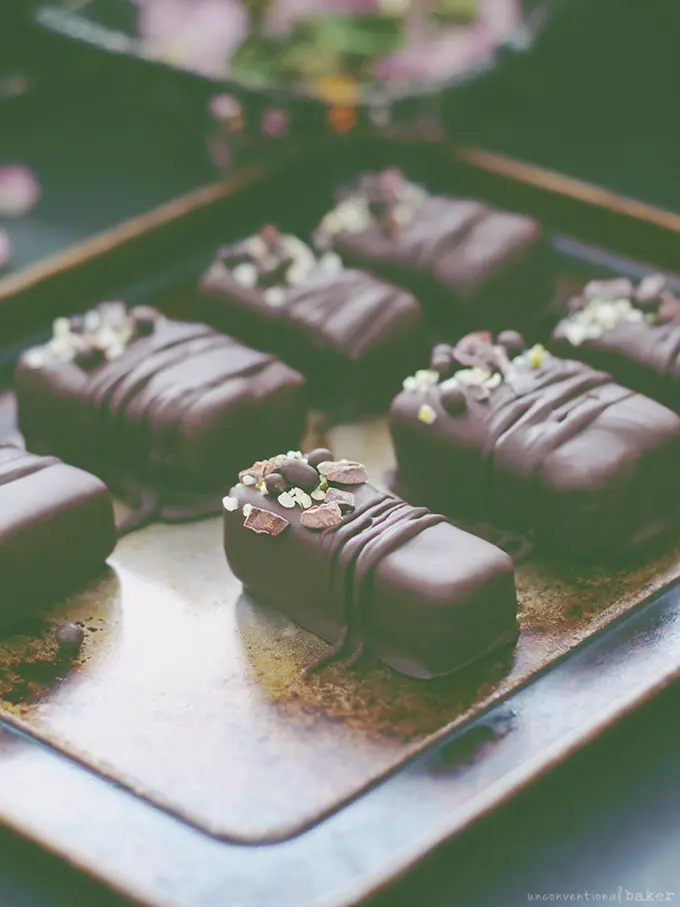 Raw. Hemp. Chocolates. I am not sure anyone could resist anything so this pretty. This wonderful party offering is from the wonderfully talented Audrey at Unconventional Baker. Wouldn't it make a perfect cocktail party dessert?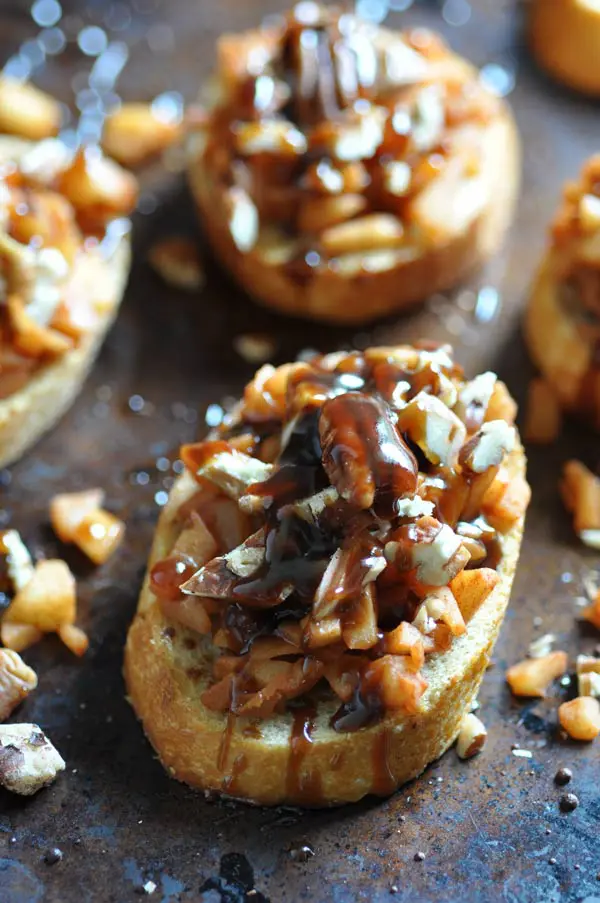 I love this sweet spin on traditional bruschetta from Veganonisty. Apples and cinnamon and bread, oh my.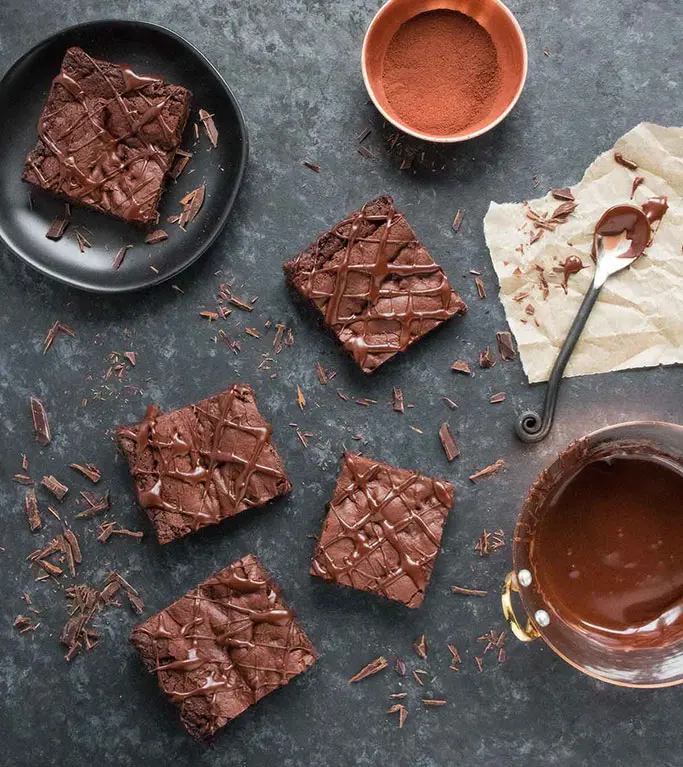 Mmmmm...these bowl lick'n mocha brownies from Karen at Crave Veggies are perfect for bigs kids and small.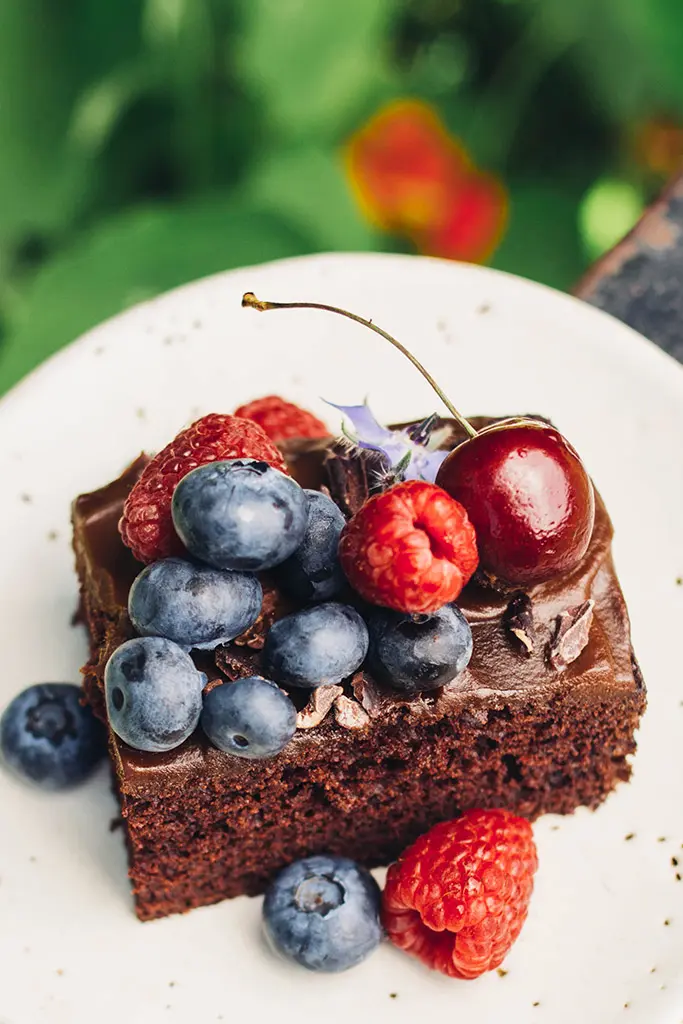 You had me at chocolate and snacking, Sophie. This One-Bowl Vegan Chocolate Snacking Cake can be found at Wholehearted Eats.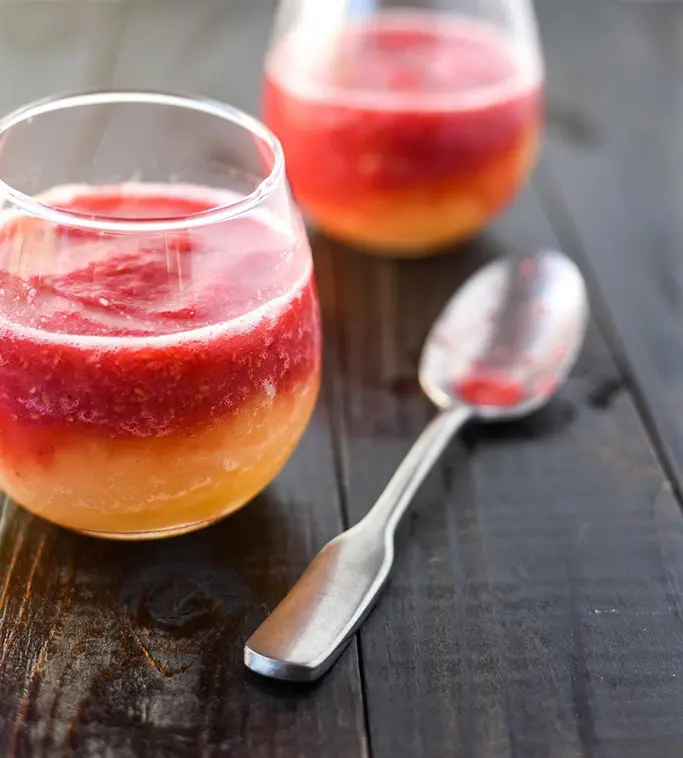 Just a little delicious something to get the party started...Raspberry Peach White Wine Slushies from Kerrie at Plant & Vine.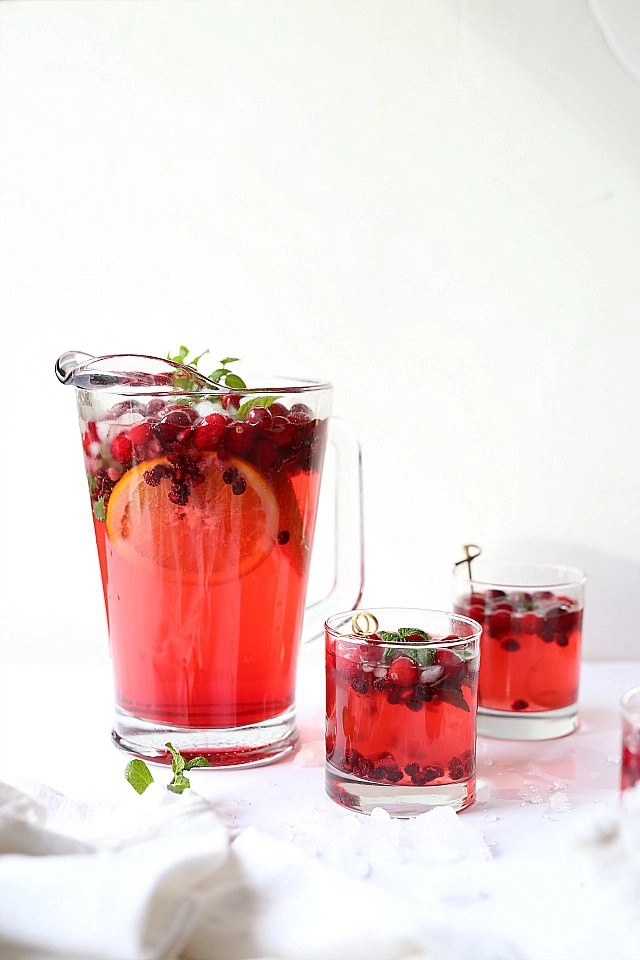 Cheers to the last recipe on this party food roundup. This gorgeously vibrant party punch is from Danielle at Delightful Mom Food.
So that's it! All the vegan party food ideas you'll need for your next event.
If you like this, you might like to check out these recipes:
Want more plant based-goodness?
Subscribe to my newsletter and follow along on Facebook, Pinterest and Insta for all the latest news. If you like this recipe, please check out my cookbook "Great Vegan Meals for the Carnivorous Family" It's full of simple, carnivore-approved family recipes.