Yup, it's a big call – the best classic vegan chocolate cake? It's a bold position but I'm confident. I have made this cake many times now and each time it knocks my wee socks off. My non-vegan people love it too, what's more. Inspired by a Hershey's chocolate cake recipe I came across BIWV (before I went vegan), this chocolate cake is moist, chocolatey and so simple.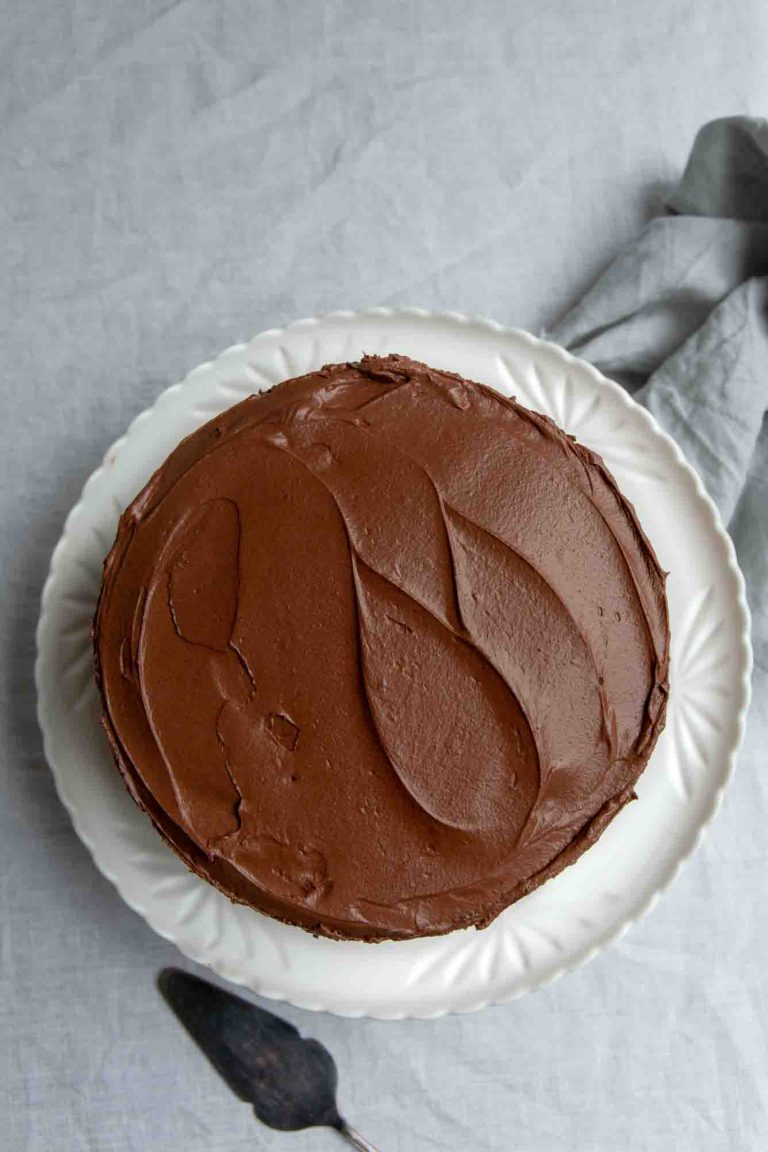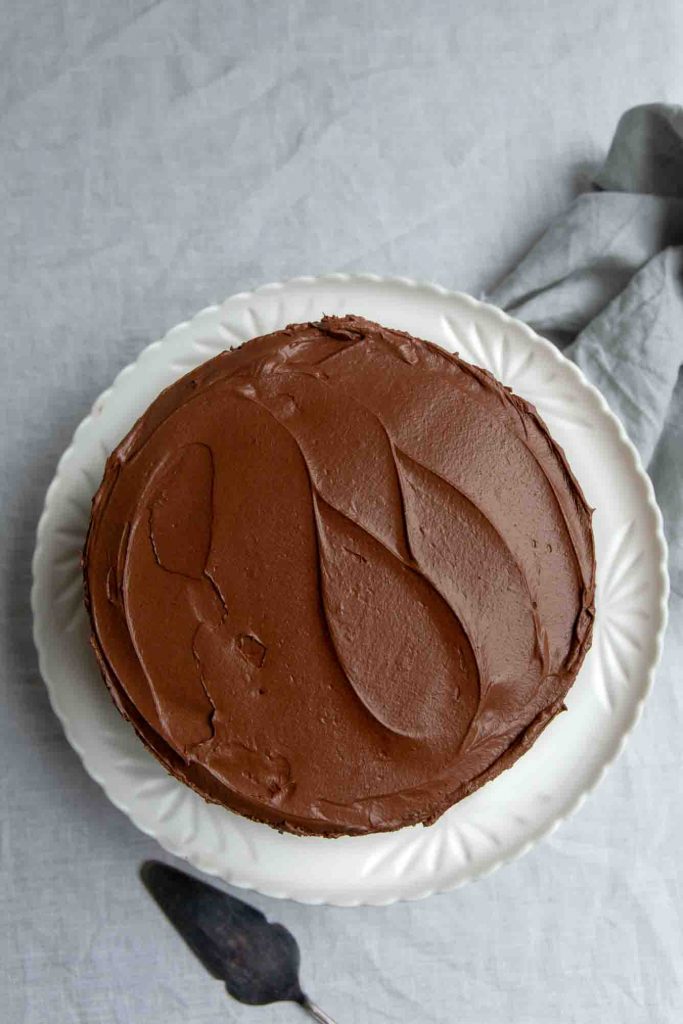 ---
I've eaten some cake in my time and this chocolate cake is up there in my top 5. The crumb is delicious and tender and it is fantastically chocolatey without being overwhelming. It also keeps for up to 5 days and if you've made a three tiered cake just for the heck of it – not for a party – you are going to need a few days to polish it off. Or not. No judgement.
It's also super basic. No beaters, no mixer, just you, a whisk and a spoon.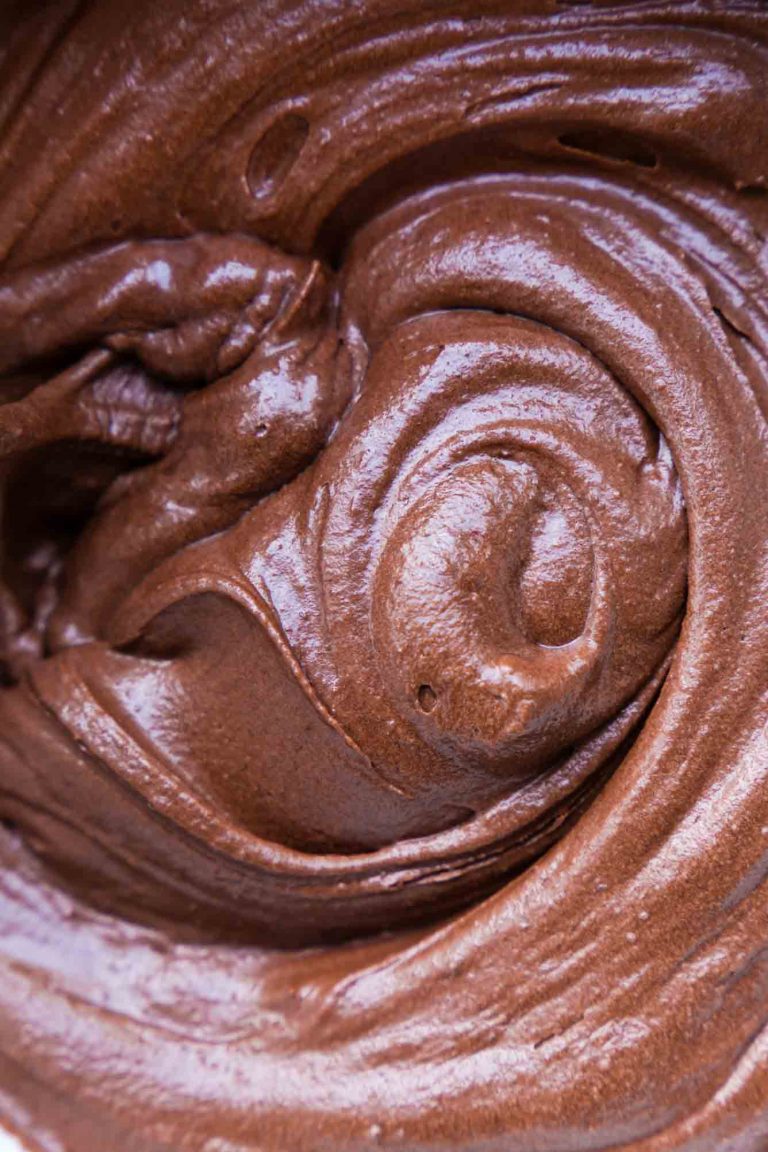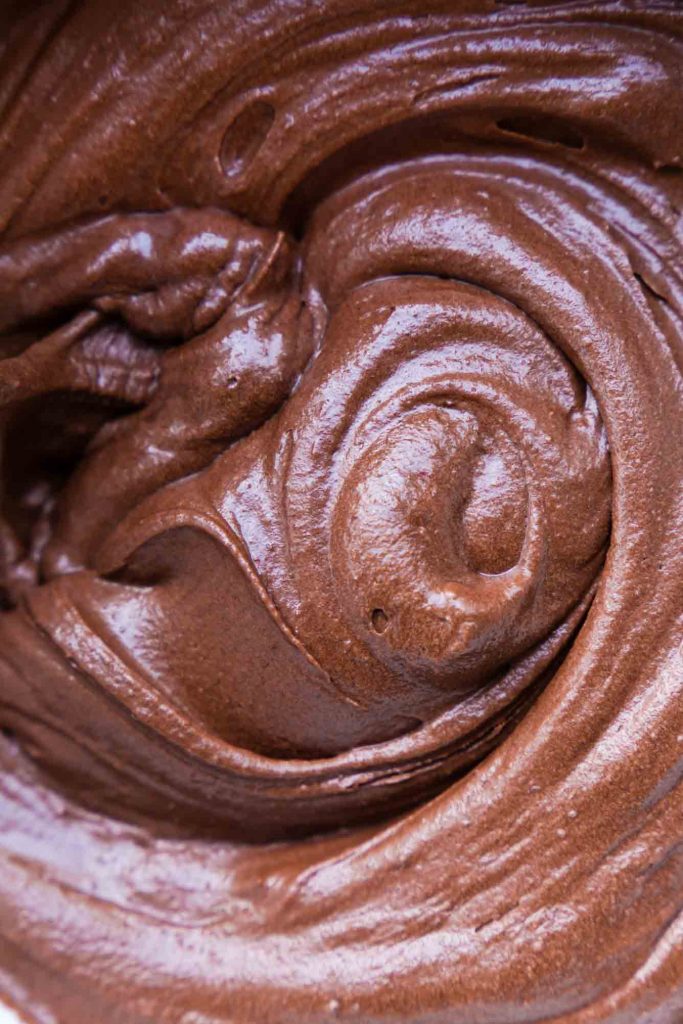 THIS IS THE VEGAN CHOCOLATE CAKE
I created this recipe because I wanted to bake a plant-based chocolate cake that is just a classic chocolate cake. I've made nut-free, sugar-free and gluten-free desserts and they are great but sometimes you just want a simple, traditional cake. This is it.
Based on Hershey's "Perfectly Chocolate" Chocolate Cake recipe I made a few vegan tweaks, added a little wholemeal (wholewheat) flour (I think it gives this cake the best crumb), and played with the ratios a little and voila, a classic vegan chocolate cake.
The original recipe and this vegan version work perfectly for two main reasons |
No. 1. BOILING WATER | the trick to this cake's gorgeous flavour is the boiling water. While some recipes call for adding espresso to highlight chocolate notes, this cake does the same by adding hot water. It blooms the cocoa making its flavour more intense. Clever, yes?
And No. 2. OIL | the cake is made super moist by using oil instead of butter. The bonus is that if there is no butter, there's no creaming. We simply stir and bake.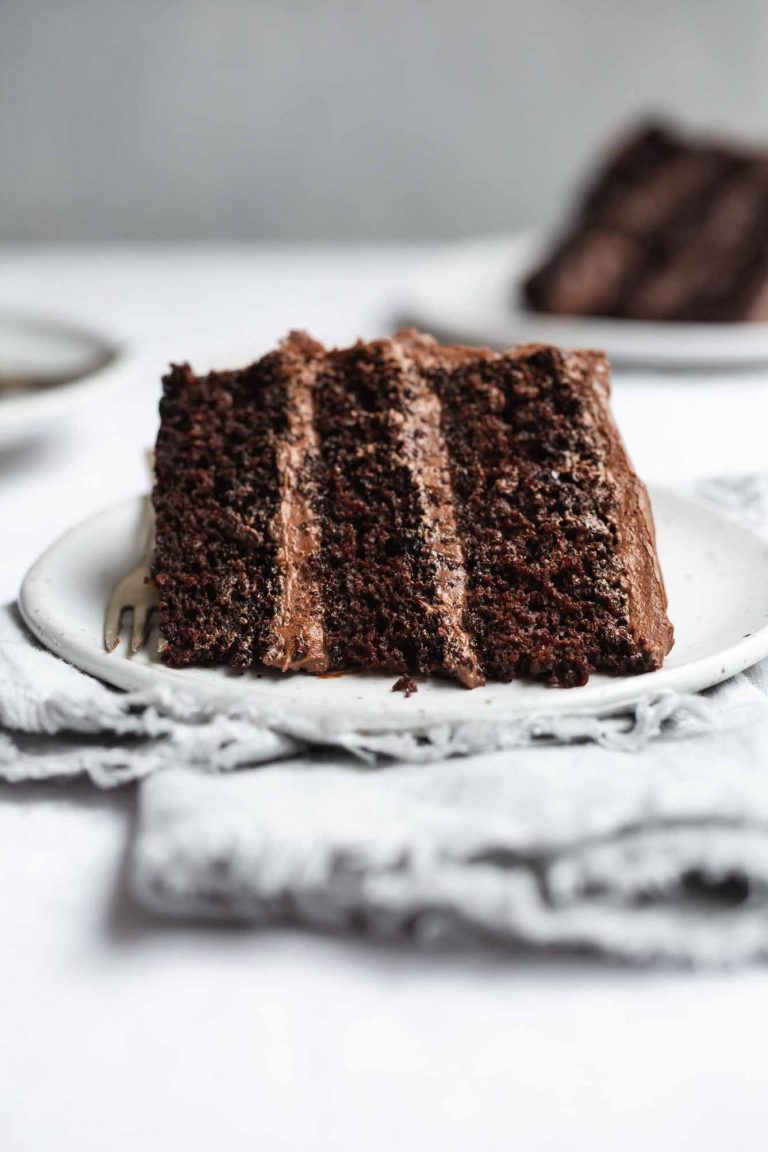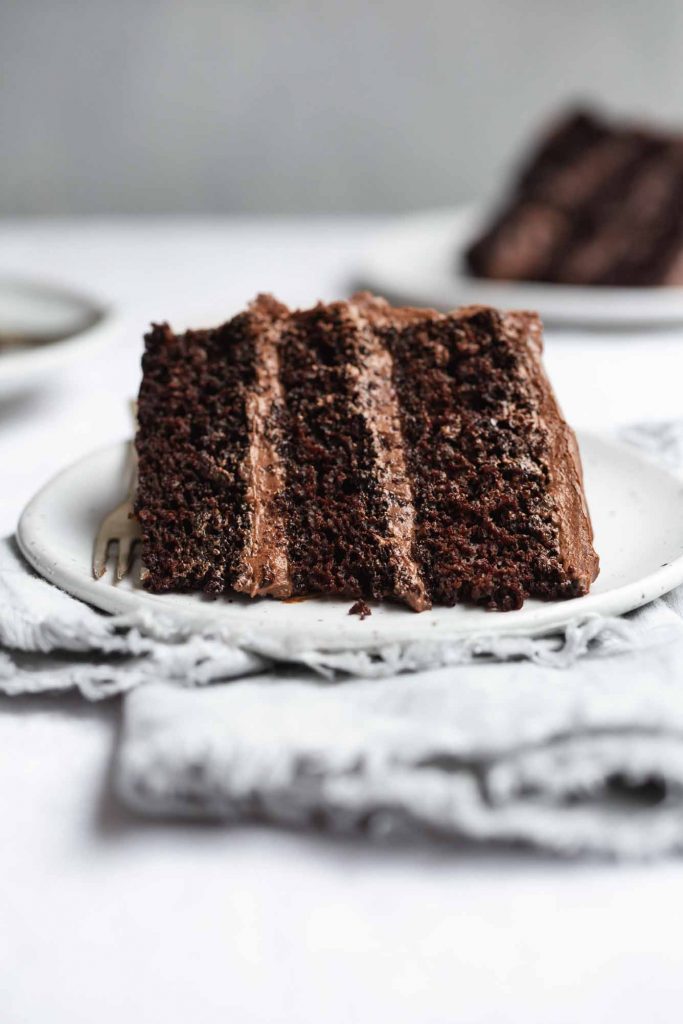 Whether you want to swathe your chocolate cake in swirls of my Basic Chocolate Frosting | Vegan or simply dust it with icing sugar, it will work perfectly. Dress it up, dress it down, the choice is yours.
It's perfect for birthdays and holidays but simple enough you can make it everyday. I am going to call it – this is the only vegan chocolate cake recipe you will need. Enjoy, x.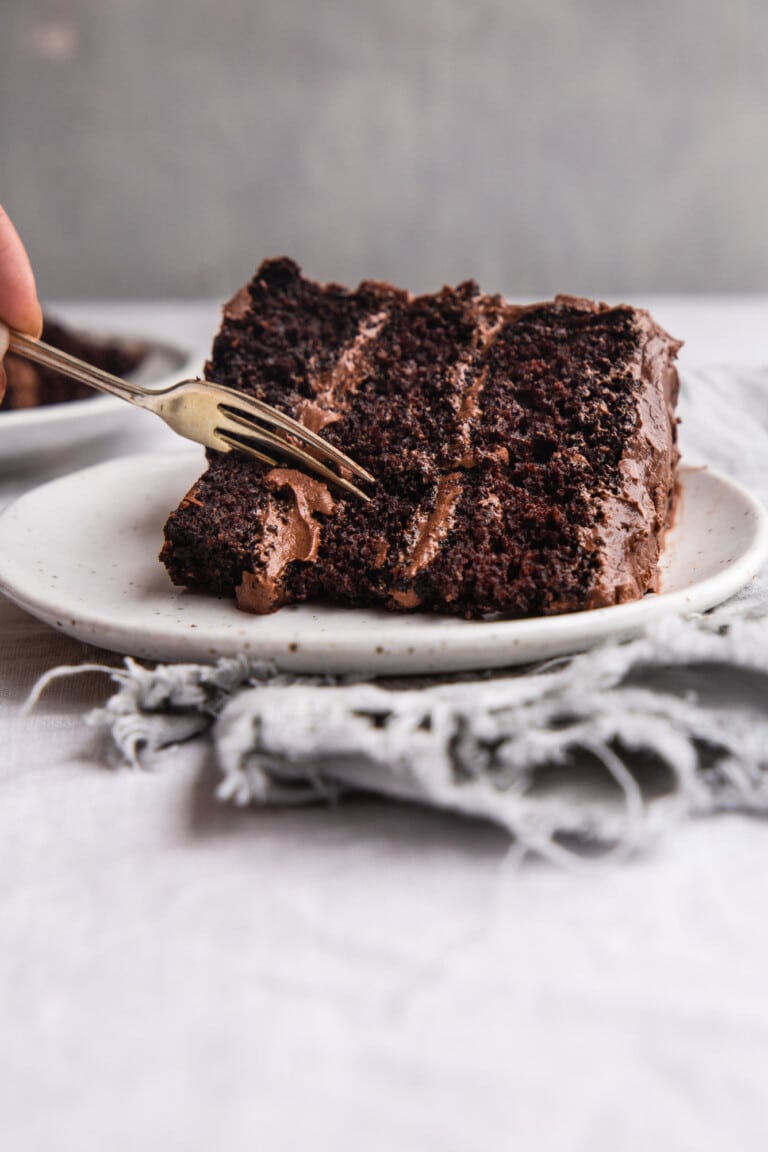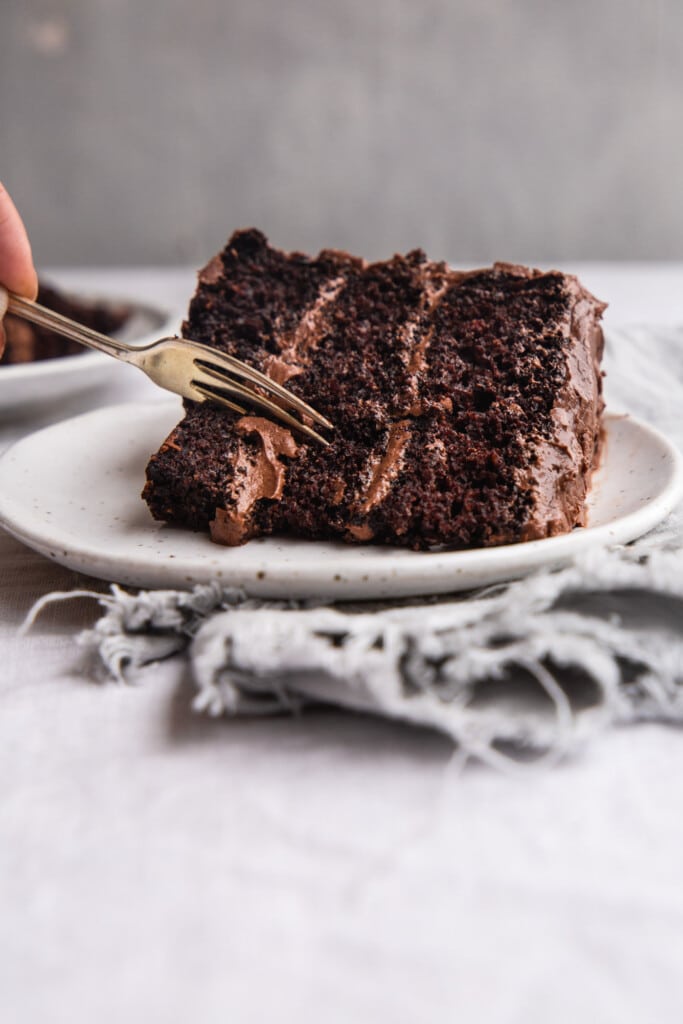 If you are after a nut-free dessert, try the [Loved Up] Nut-Free Raw Chocolate Cake. If it's sugar-free you're after check out my easy Avocado Chocolate Mousse or for gluten-free try my Wicked Vegan Chocolate Beetroot Cakes.
IF YOU LOVE THIS CAKE CHECK OUT THESE OTHER GREAT RECIPES →