With creamy vanilla coconut custard, fresh bananas and a coconut cream whip, this Vegan Banana Coconut Cream Pie is a simple-to-make taste of childhood.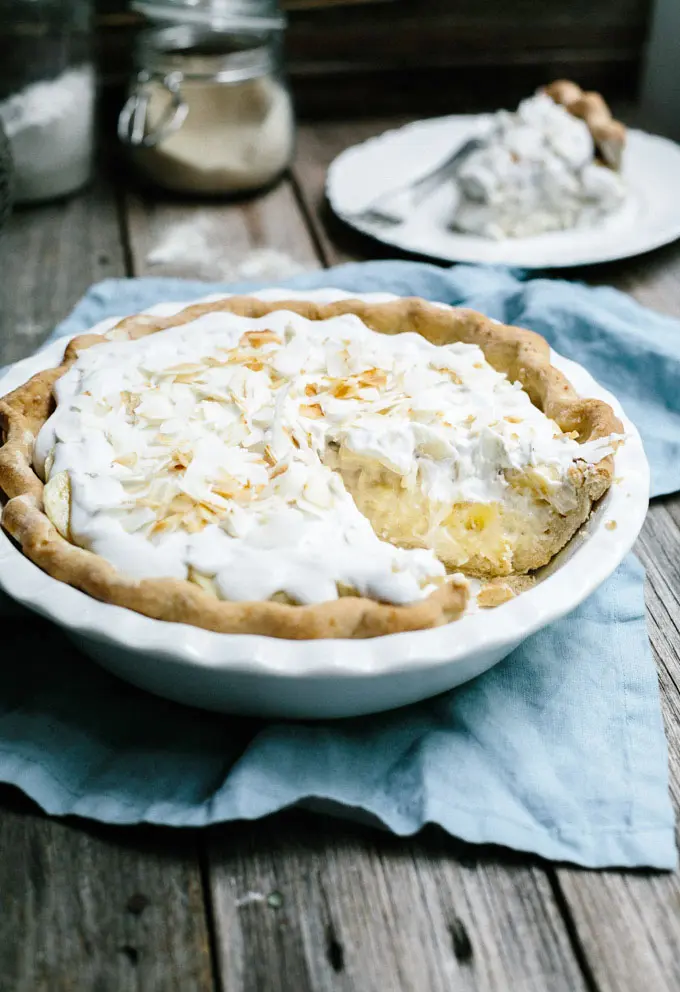 A Recipe Dedication
As most families make final preparations to celebrate Christmas, my family is preparing to say goodnight to our beloved grandmother. Early on Saturday morning the original bringer-of-all-things-good passed in her sleep just shy of her ninety-eighth birthday. I have written many times on the blog of this glorious lady and her penchant for sweets, stray animals and daily walks.
In her absence I imagine I will write much more. Over the last few days the smaller memories have resurfaced; the tiny moments that made spending time with Nancy so special. This recipe is dedicated to one of those moments.
Every morning my grandmother ate marmalade on toast with a cup of tea. She loved pickles and sharp cheese on toast for brunch or lunch and always had biscuits and caramels in a canister in her kitchen cupboard. She loved pizza. Pizza transformed this ninety-something woman in to a girl again; every time she ate pizza it was like she was eating it for the first time.
I imagine I will probably look the same every time I make this vegan banana coconut cream pie. This dessert takes me back to weeks spent at my Nana's house whenever my parents travelled. I am transported to a chair at a curved laminate table in a tiny kitchen in need of a good paint, my feet not yet touching the floor. It takes me to a bowl of creamy vanilla custard with fresh banana and a sprinkling of coconut.
My grandmother didn't bake that I can remember, she wasn't a Betty Crocker-type, she wasn't even a particularly good cook. But, I remember this bowl of custard, banana and coconut being one of the best things I ever ate.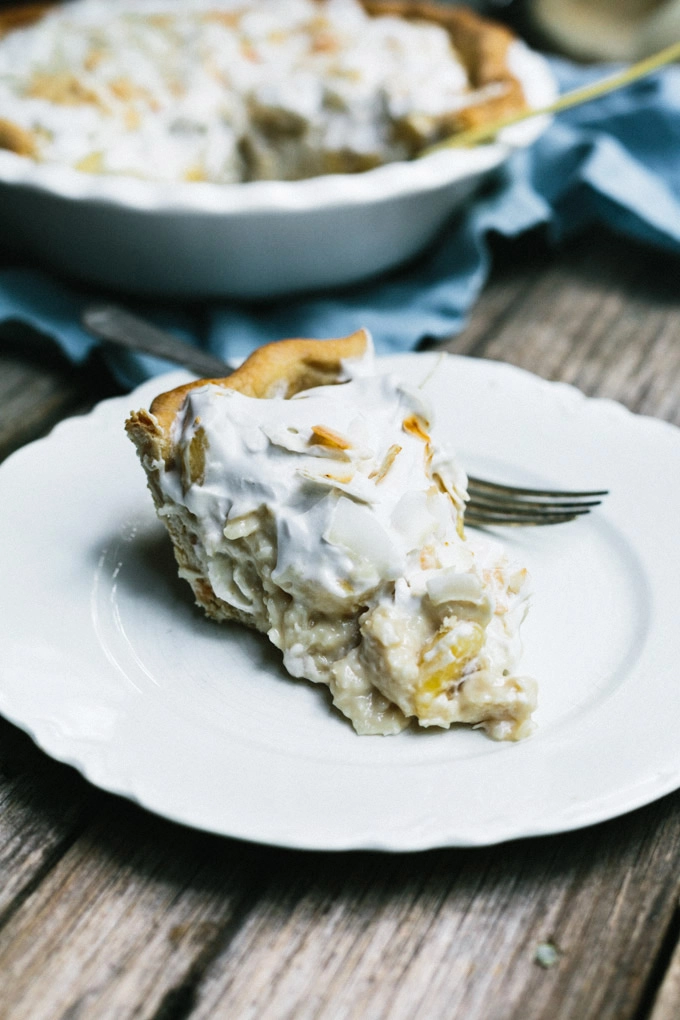 Why You'll Love this Banana Cream Pie
With an incredibly easy, almost fool-proof, coconut oil pie crust from Gena Hamshaw and a fridge-set filling, this gorgeously creamy pie can be prepared in under an hour plus setting time.
I made mine in the evening and allowed a night for the coconut custard to set although it is ready in about two hours. The next morning I added the fresh bananas and whipped coconut cream.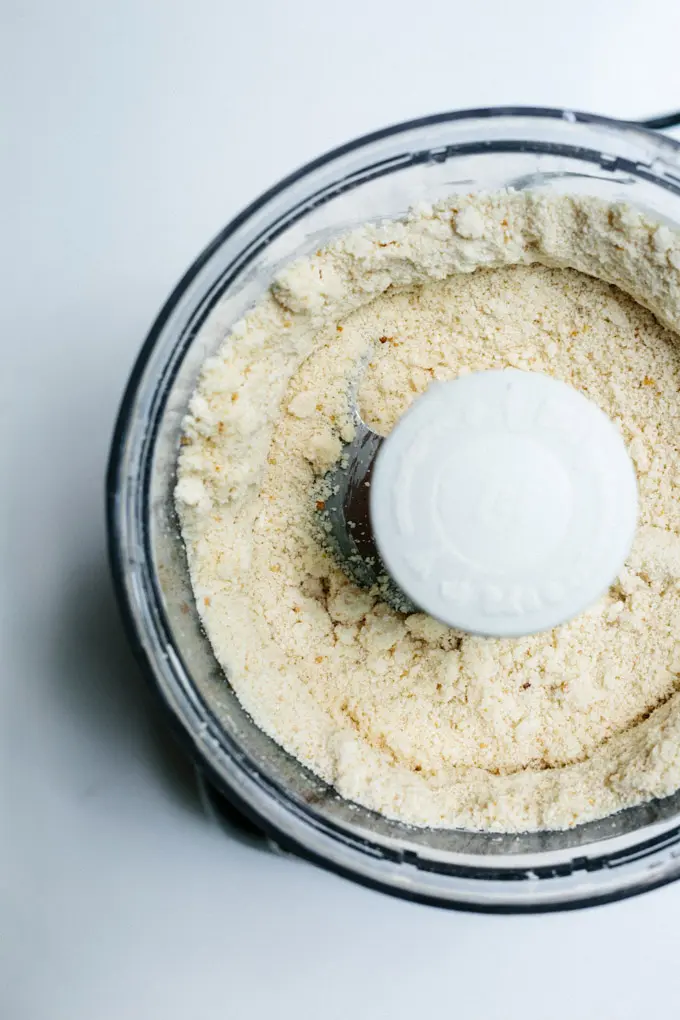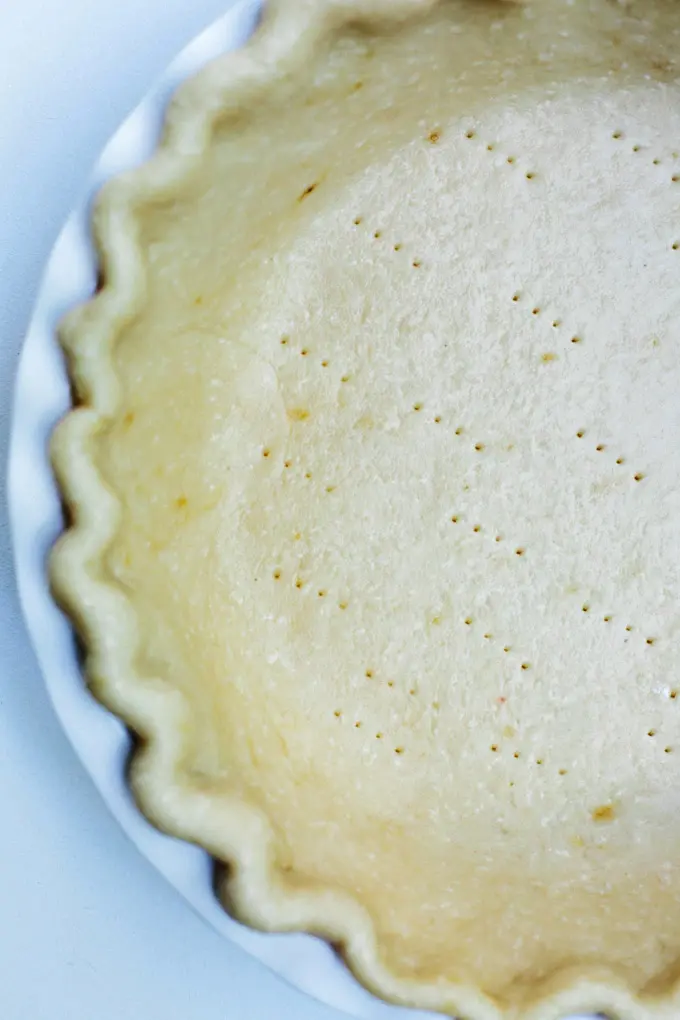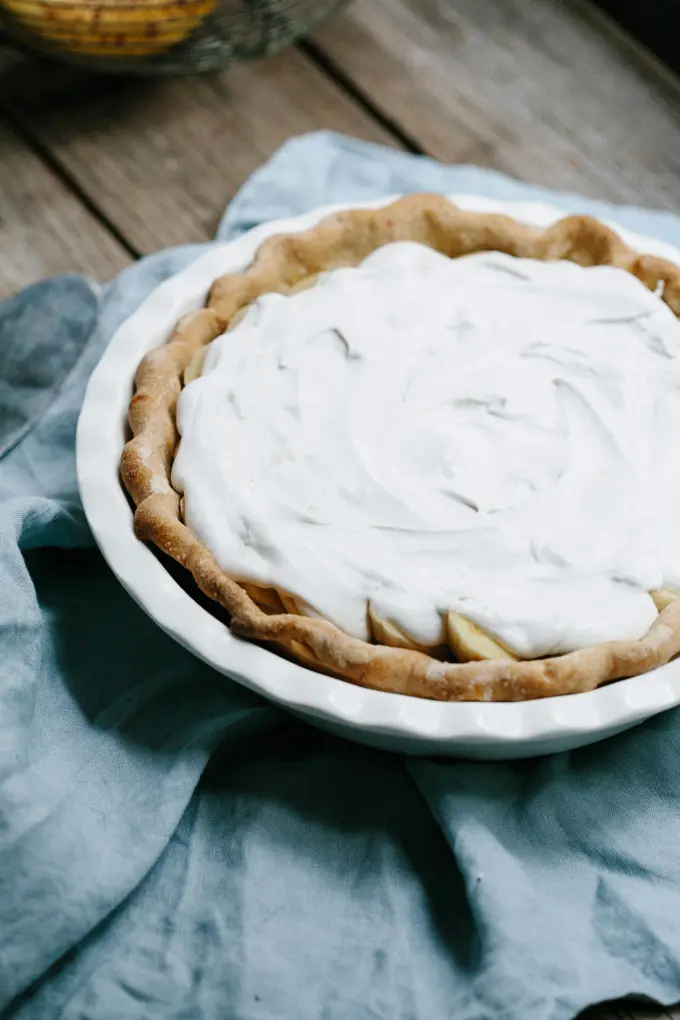 Finish with a smattering of toasted coconut flakes for added texture and this vegan banana coconut cream pie is a little nostalgia in a pie pan. From the first taste of biscuity crust and textured coconut custard to the fresh soft sweetness of sliced bananas, whipped coconut cream and crunchy toasted flakes, this pie is lovingly indulgent. It's sweet without being too sweet, textured and full of pillowy creaminess.
Epilogue
My Nan would have loved this pie.
And so, as I prepare to board a plane tomorrow and say good-bye, good night and safe travels to Nancy Eileen, I leave with a lifetime of memories tucked safe in my back pocket. Memories of a tiny woman with a steely will who raised four children alone but whose laugh sounded like bells. I will miss those bells all my days but take comfort in the knowledge that she is finally safe in the arms of a husband who has been waiting for her on the other side for over sixty years. Their love story finally has a happy ending and that makes my heart smile. Through the tears I am happy she is where she has always longed to be; back by his side.
For now I wish you a Merry Christmas, friends. Enjoy each other this season and don't worry too much about things that might go wrong with the big meal, the presents, the in-laws. Next Christmas all those things will be a funny story you tell at dinner time; a stitch in time in your family quilt.
I will take a short break and come back in the New Year with a fresh perspective and fresh ideas. Be well and be kind. x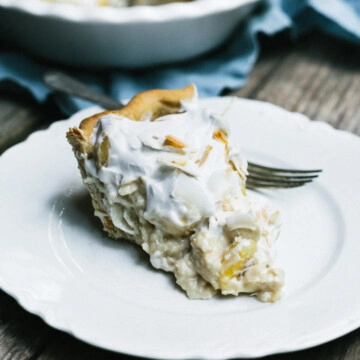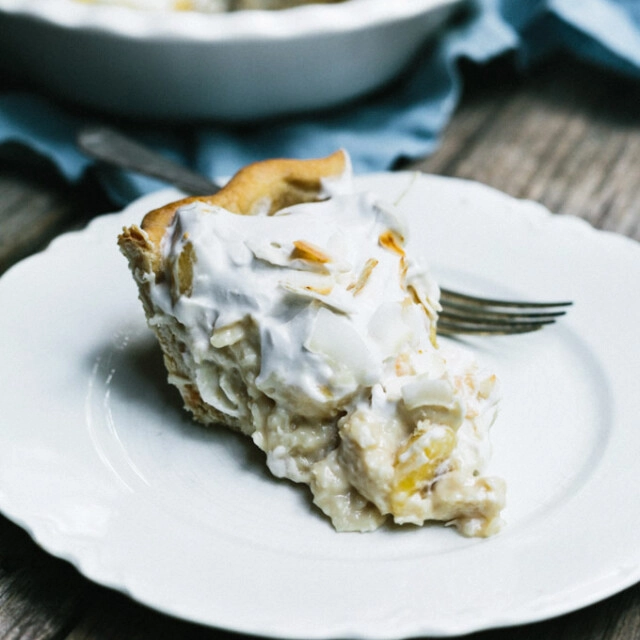 Vegan Banana Cream Pie
With creamy vanilla coconut custard, fresh bananas and a coconut cream whip, this Vegan Banana Cream Pie is a simple to make, taste of childhood.
Print
Pin
Rate
Ingredients
For the Crust and Filling
400

ml / 13.5 oz

coconut milk

full-fat

150

ml

soy milk

½  

cup

caster sugar

I use raw

3½

tablespoon

cornflour

2

teaspoon

vanilla extract

pinch

turmeric

a tiny pinch for colour

1

tablespoon

vegan butter

pinch

sea salt

3-4

ripe bananas
For the Whipped Cream
400

ml

coconut milk

full fat, chilled

2

tablespoon

powdered suagr

⅓

cup

coconut flakes

or shredded coconut (optional)
Instructions
For the whipped coconut cream place a can of full-fat coconut milk in the fridge overnight. 
For the Pie Crust
Preheat oven to 180°C (356°F).

Blind-bake the crust: Line the chilled pie shell with foil or baking paper making sure to cover the edges so they don't burn. Fill with pie weights or dried beans and then pop the shell in the oven to bake until lightly browned, about 20 minutes. Remove the foil or baking paper (and the weights) carefully and continue to bake the crust until it is a deeper brown and there are no raw patches in the crust - around 5 minutes. Remove from the oven to cool completely.
For the Filling
In a medium bowl, whisk together a half-cup of the coconut milk with cornstarch (cornflour) until there are no clumps. Set aside.

In a medium saucepan, heat the remaining coconut milk, soy milk, sugar, vanilla extract (and turmeric if desired). Bring the pan to a light boil on the stove top at medium-heat before turning the heat right down to a simmer. 

Quickly stir the cornstarch/milk mixture again and then add it to the pot. Bring the mixture to a soft boil, whisking frequently for 5-10 minutes, until it starts to thicken. It won't quite look as thick as custard yet, but it will firm up as it cools.

Take the mixture off the heat and stir in the butter and sea salt until the butter is melted and combined. Set aside to cool.
To Assemble the PIe
When filling is cool pour it in to the pie shell. Cover with cling wrap and set in the fridge for at least 2 hours or overnight. 

When set, slice the bananas and lay out over the top of the filling. 

To make the coconut whip, take the coconut milk from the fridge and turn it upside down for a few minutes.  Open the can and pour out the thinner coconut water. 

Spoon the thick coconut "cream" from the can in to a chilled bowl. Add the icing sugar and vanilla and whip until soft peaks. 

Spoon the coconut cream on to the pie. 

In a dry pan, lightly toast the coconut flakes on low heat until just toasted and sprinkle over the top of the pie to serve. 
Nutrition
Calories:
584
kcal
|
Carbohydrates:
54
g
|
Protein:
8
g
|
Fat:
39
g
|
Saturated Fat:
34
g
|
Sodium:
338
mg
|
Potassium:
434
mg
|
Fiber:
4
g
|
Sugar:
17
g
|
Vitamin A:
197
IU
|
Vitamin C:
5
mg
|
Calcium:
97
mg
|
Iron:
6
mg
Tried This Recipe?
I'd love to hear your feedback. Rate it & leave your feedback in the comments section below. Or you can tag @mygoodnesskitchen or hashtag #mygoodnesskitchen on Instagram.