Last updated on April 11th, 2021 at 08:04 am
I am the only vegan living in a family of carnivores and while I do a good job of feeding us all vegan meals, sometimes I need to look to my fellow bloggers for a little inspiration. Today I am I am sharing 35 Carnivore-Approved Vegan Meals from some very talented and creative vegan foodies. These vegan recipes are carnivore tried and tested.
This post is purely a food post. As I sitting here writing this I know there is so much more to say about events around the world but...I don't have enough words. Not yet. So I cook and hope that I might find the words. But I have this; love your neighbours even the ones who don't look like you. It is only by the grace of the universe that we are born in the skin we live in. It's a lottery we have no control over and in any parallel world anyone of us could have been born George Floyd. But we live in this one and we all have to do better.
One of the most common myths about vegan meals is that they won't fill you up. The truth is meals made with fibre-rich and nutritious ingredients - whether vegan or no - make you feel fuller for longer. Fibre-rich foods take longer to digest helping to keep you satisfied for longer.*
Another argument is that vegan food doesn't contain enough protein. Not true! Protein is available in a plethora of plant-based sources including whole grains, nuts, seeds, legumes, tofu and even kale and broccoli. A study in to food consumption in America found that we get more than enough protein.
Most American adults eat about 100 grams of protein per day, or roughly twice the recommended amount. Even on a vegan diet people can easily get 60 to 80 grams of protein throughout the day from foods like beans, legumes, nuts, broccoli and whole grains." New York Times
Finally, I often hear that it's hard to get enough flavour in to plant-based foods. Well, let's put that myth to rest right now with these 35 carnivore-approved vegan meals.
You might also like to check out my post for 10 Vegan Meals Meat-Eaters Will Love.
---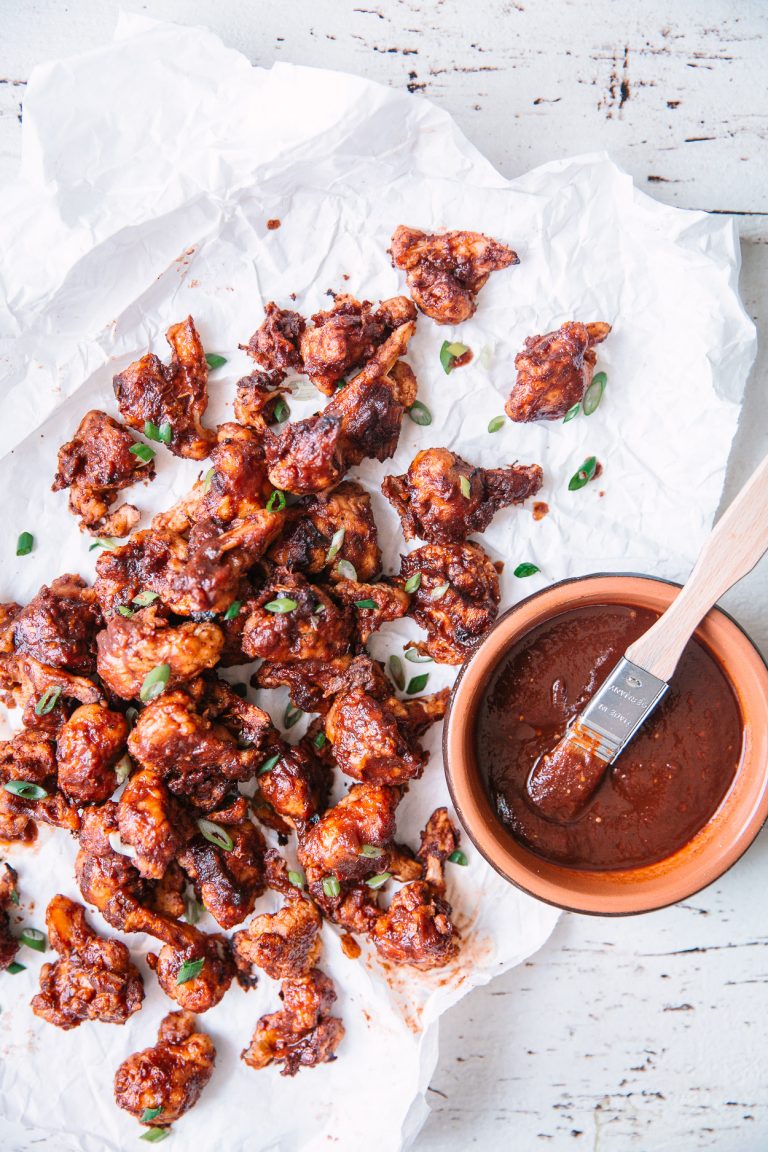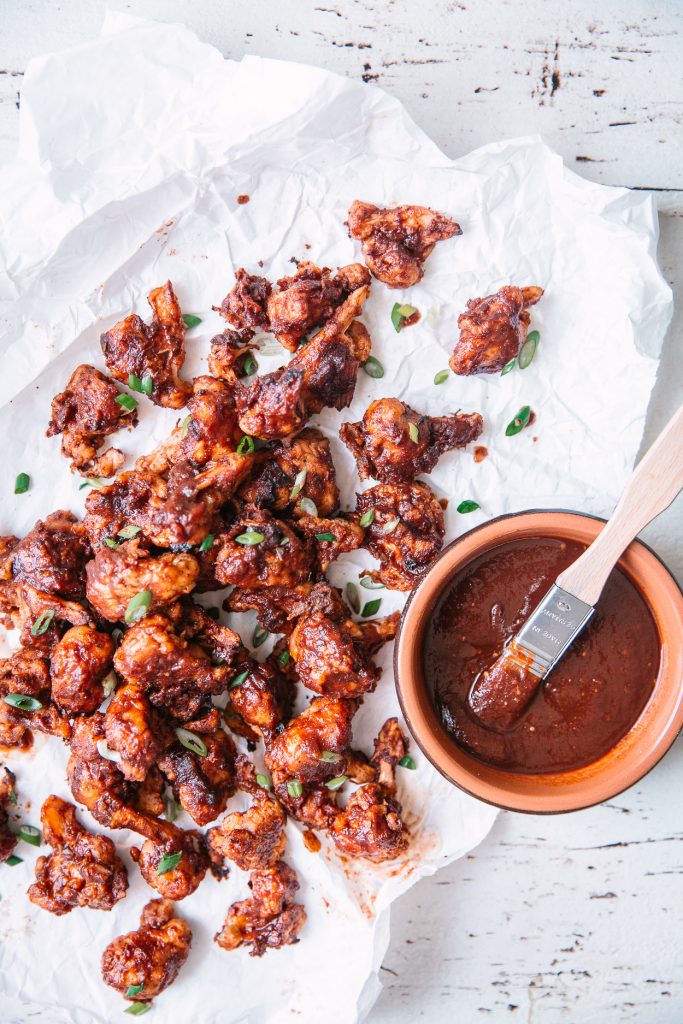 Oh my goodness, I have no words for these phenomenal looking BBQ Cauliflower Wings from Sophie at The Green Life. Oh, look...I do have words. Phenomenal. That's a word.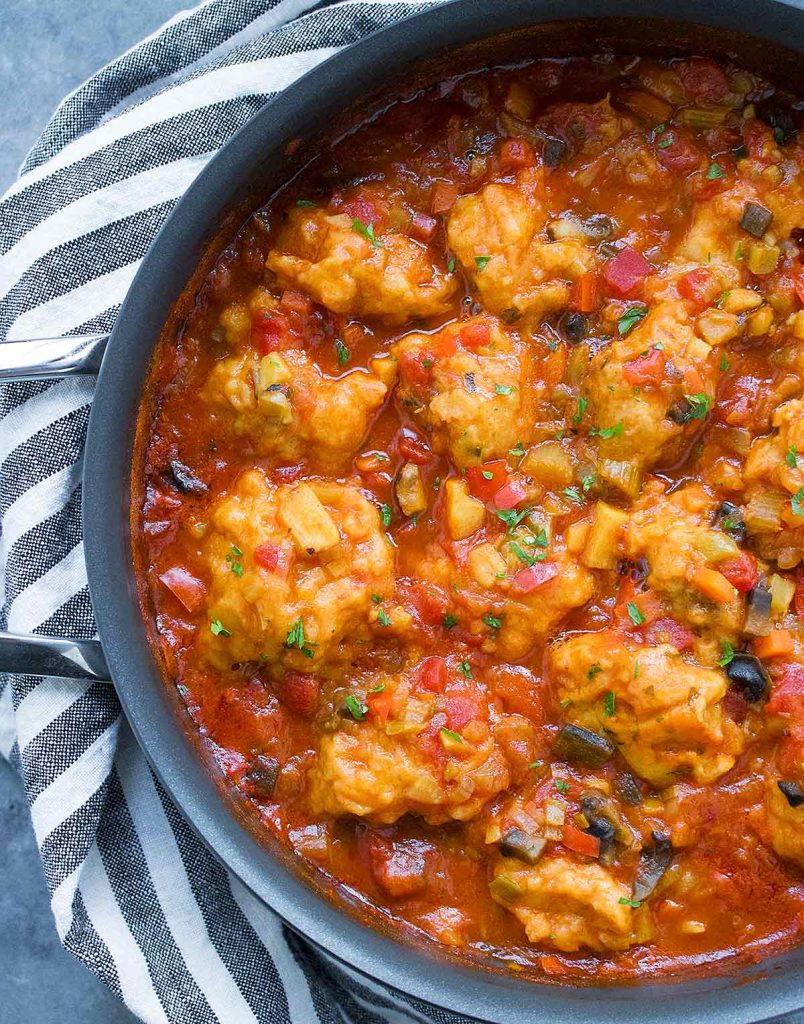 Load up on your vegetables with this warming and nutritious Vegetable Dumpling Soup from Karen at CraveVeggies.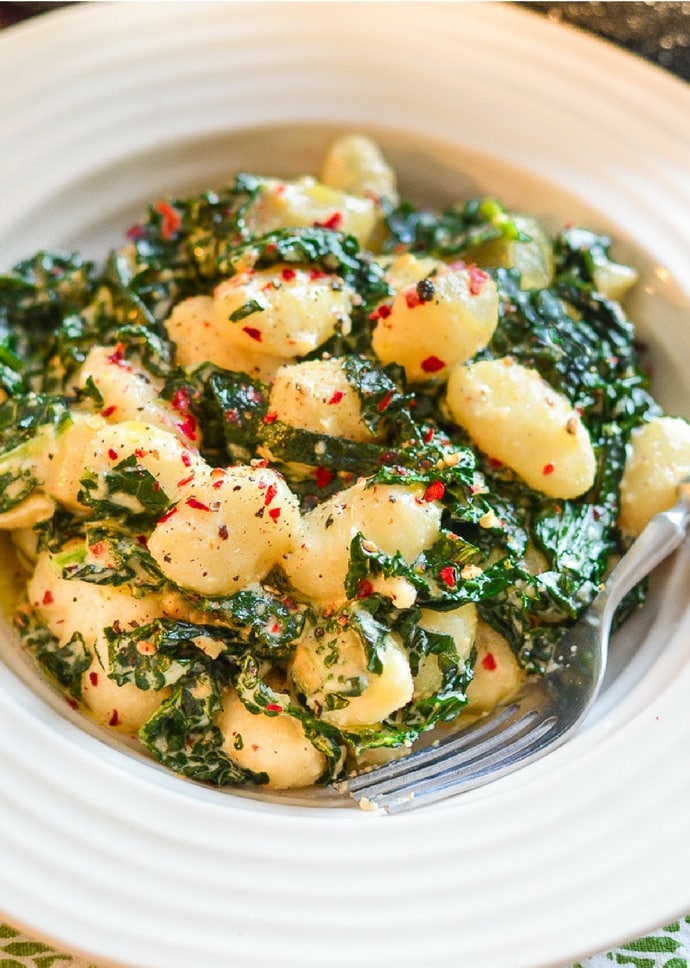 Mel's Creamy Vegan Gnocchi with Garlic and Kale? Get in to my belly. This bowl of yum is from A Virtual Vegan.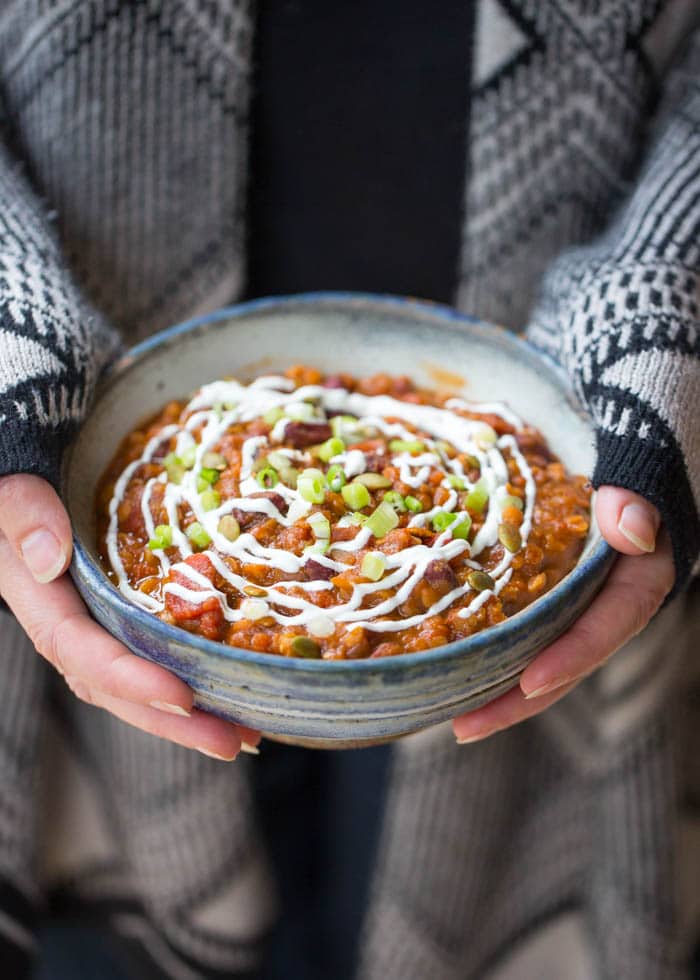 A great addition to our carnivore-approved vegan meals list. I love a slow cooked meal and this Slow Cooker Pumpkin Red Lentil Chilli from Karen at Kitchen Treaty is hearty and loaded with flavour.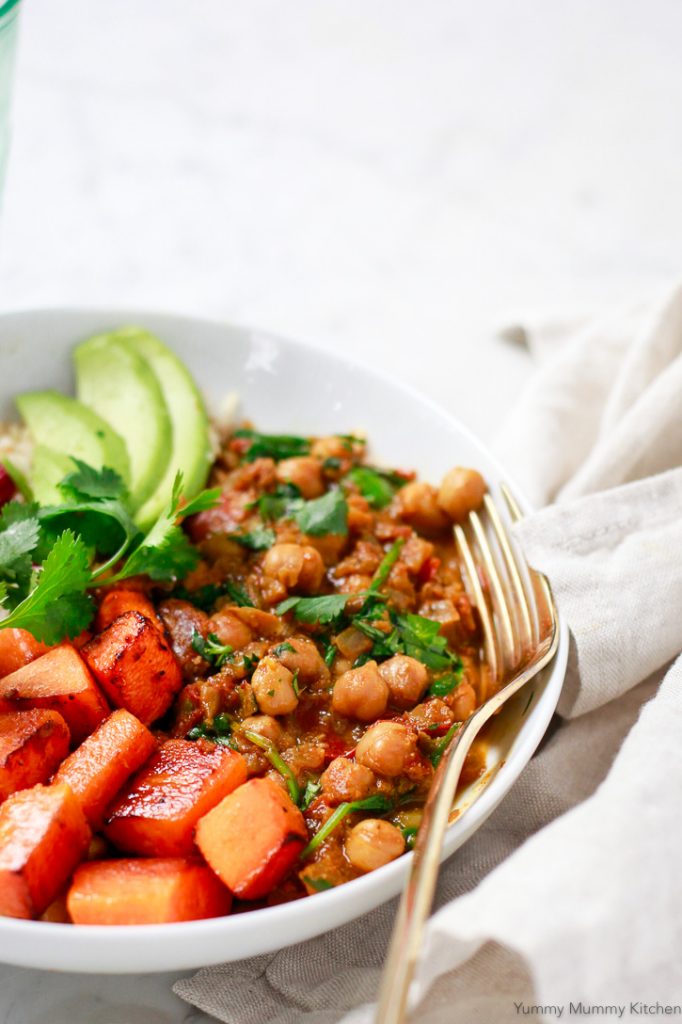 What can I say, I love my legumes and I love my curry. Chana Masala from Marina at Yummy Mummy Kitchen.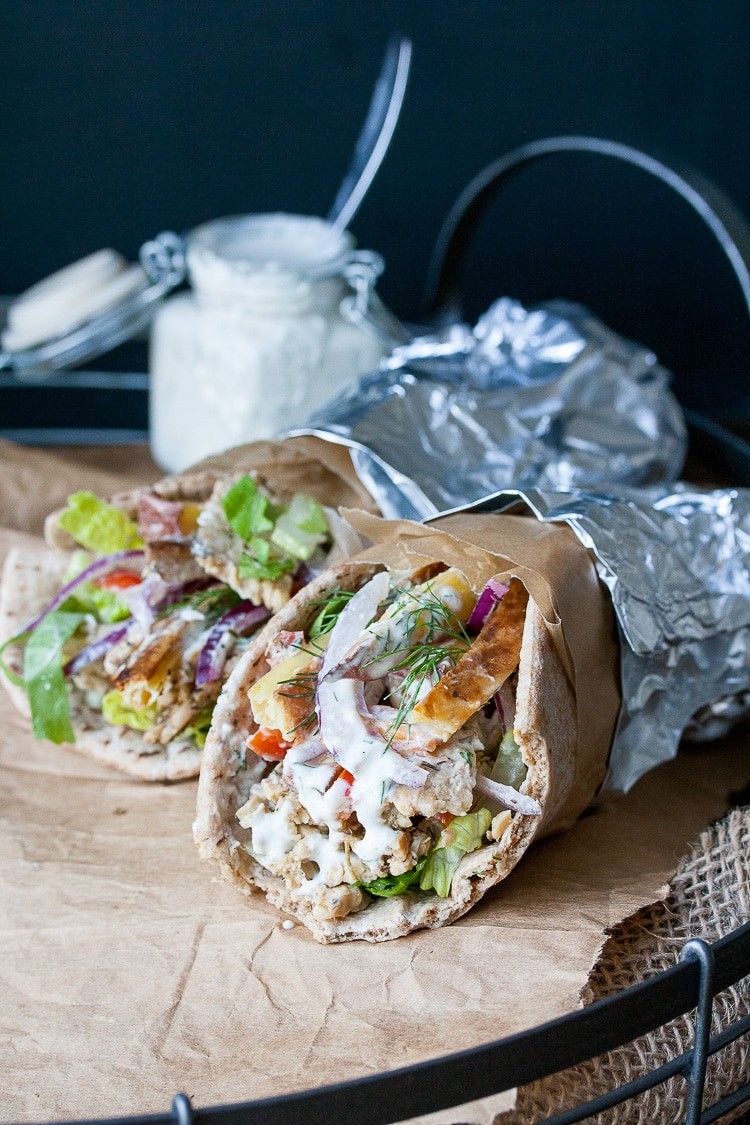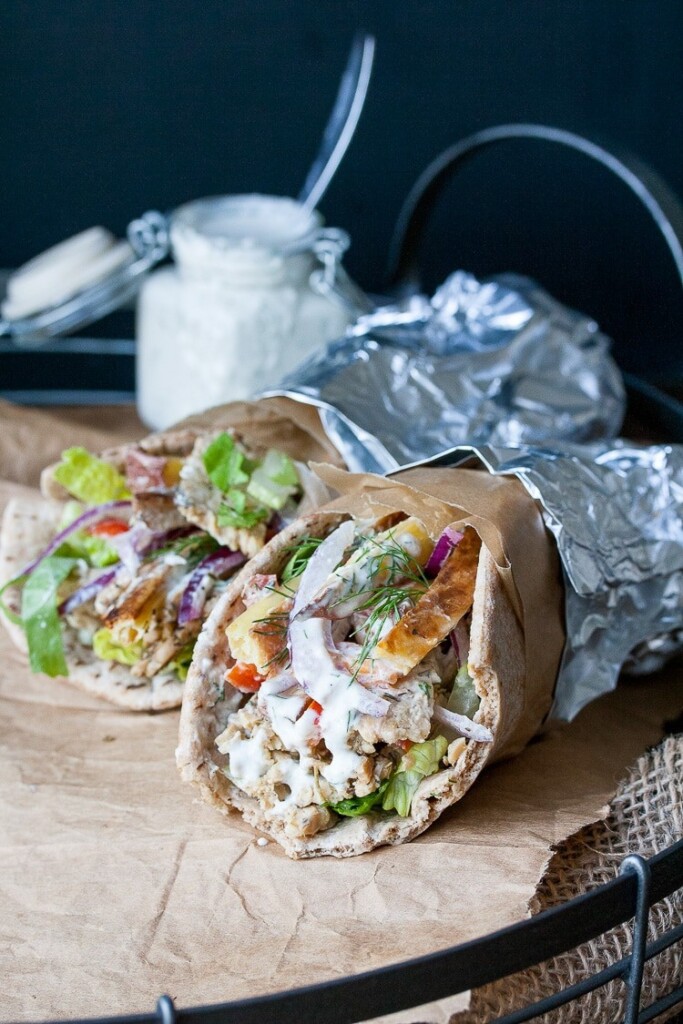 Loaded with protein-packed tempeh, this Vegan Greek Gyros with Tempeh from Sophia at Veggies Don't Bite is a delicious powerhouse.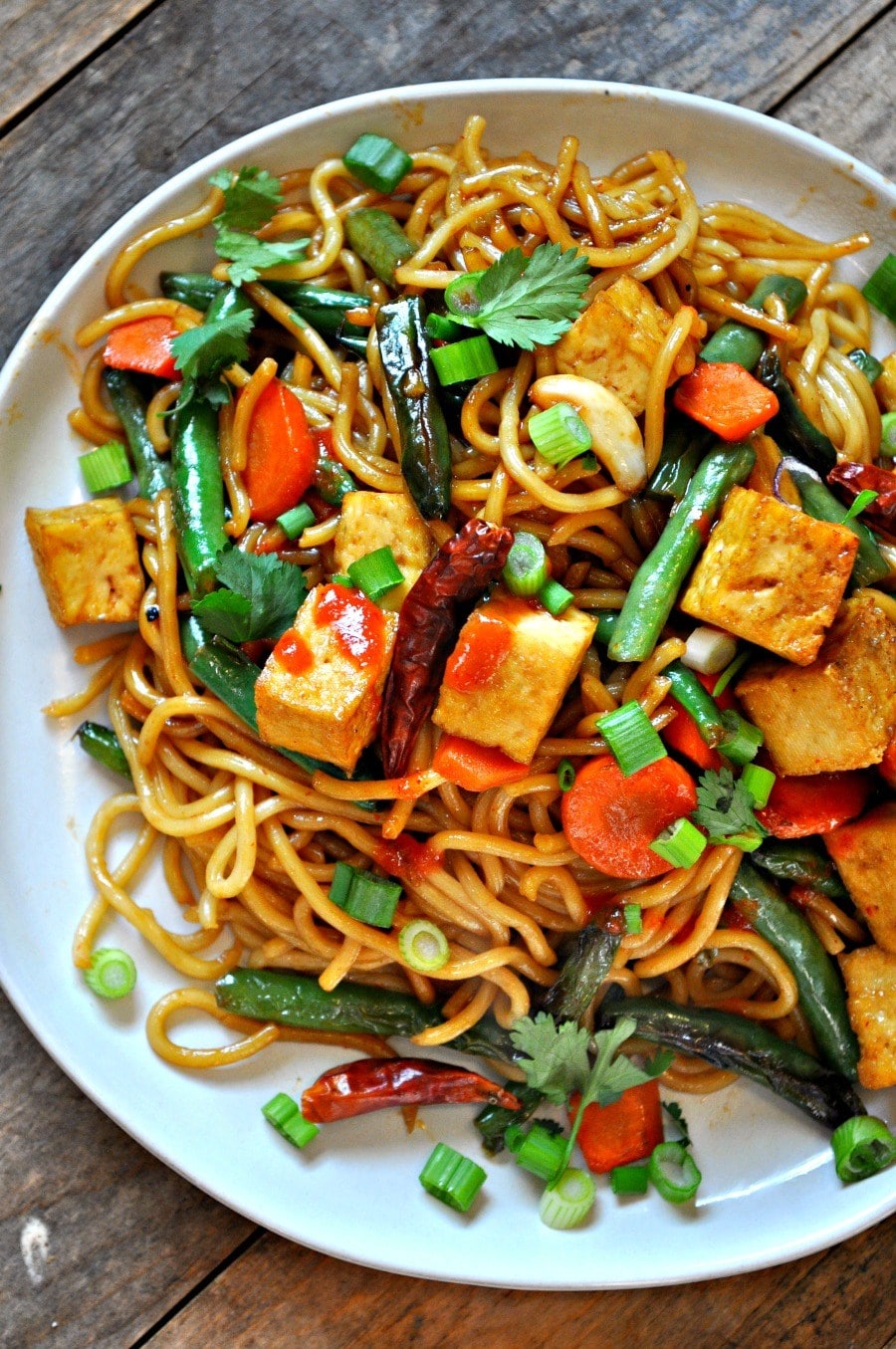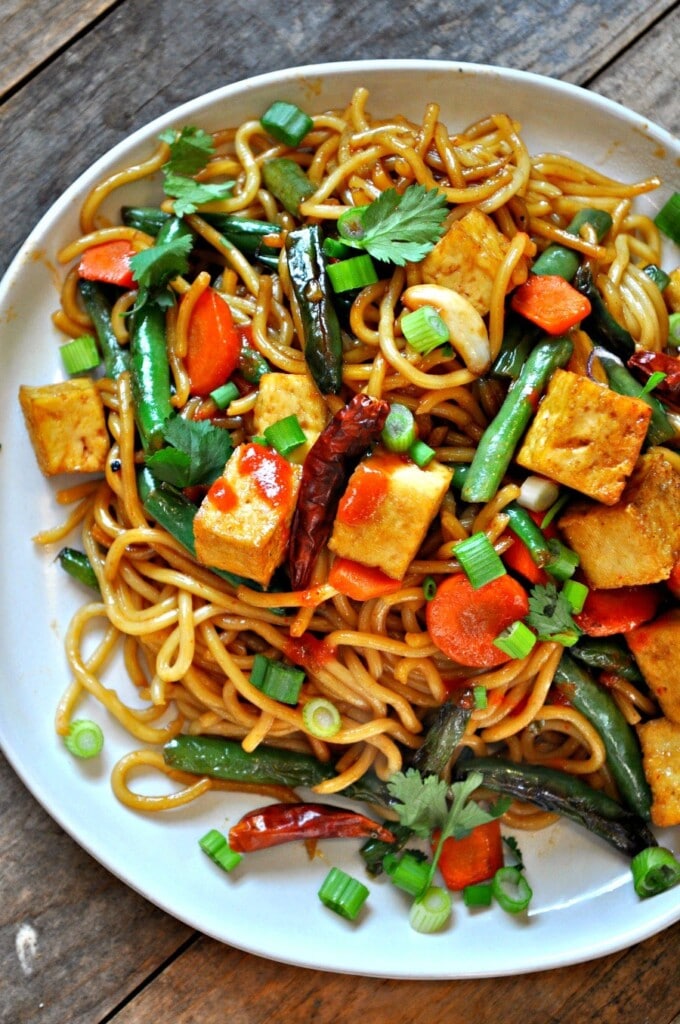 Oh, my goodness this Vegan Garlic Sriracha Tofu Yakisoba from Lauren at Rabbit and Wolves is so vibrant and wonderful.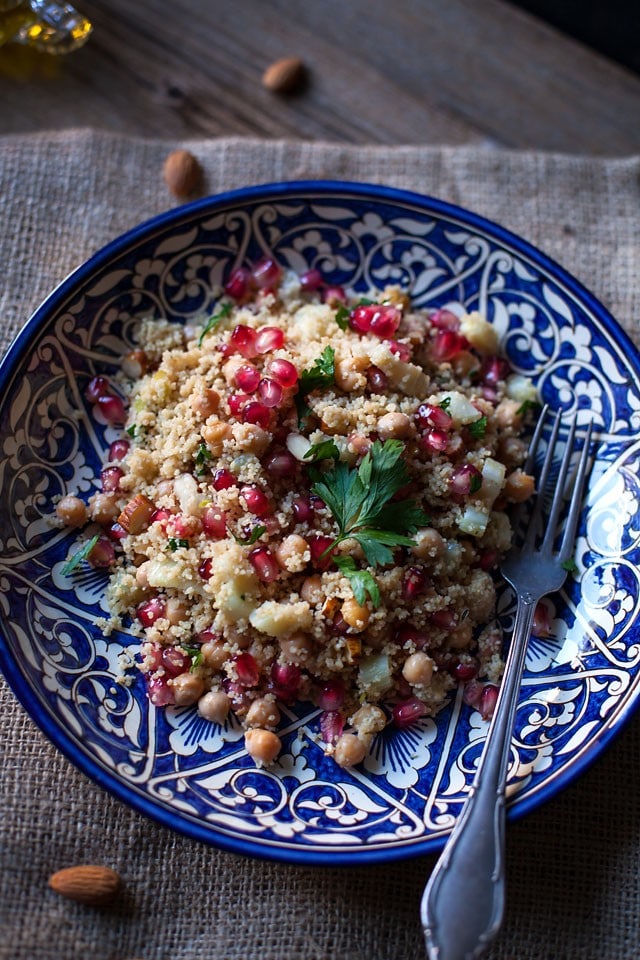 Carnivores will love this vibrant and pretty Couscous with Chickpeas, Almonds and Pomegranate from Lili at The Travelling Oven.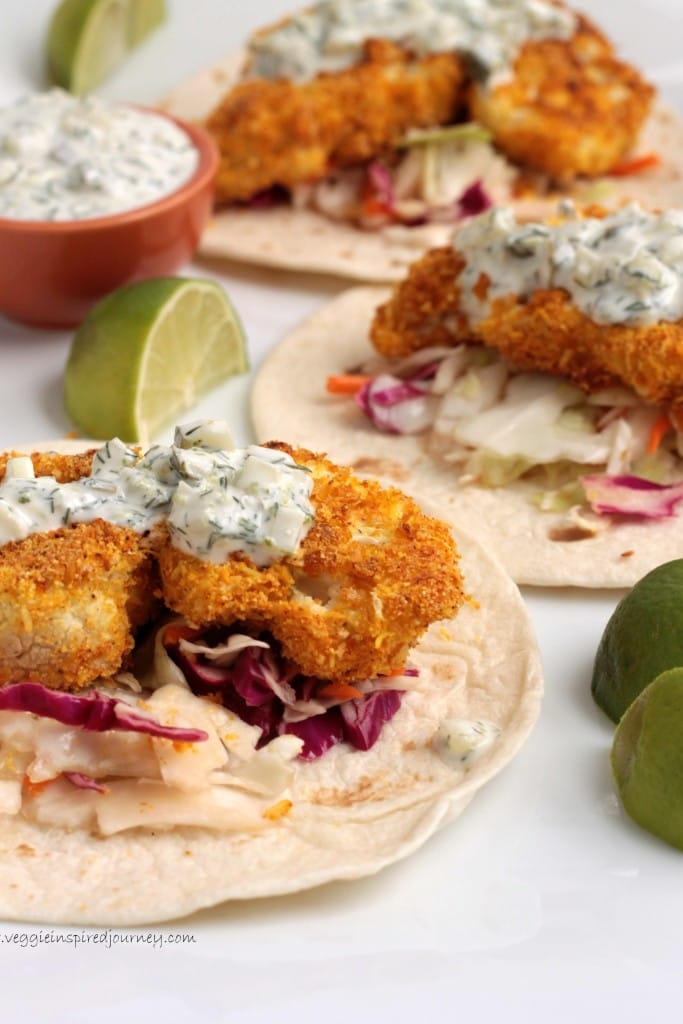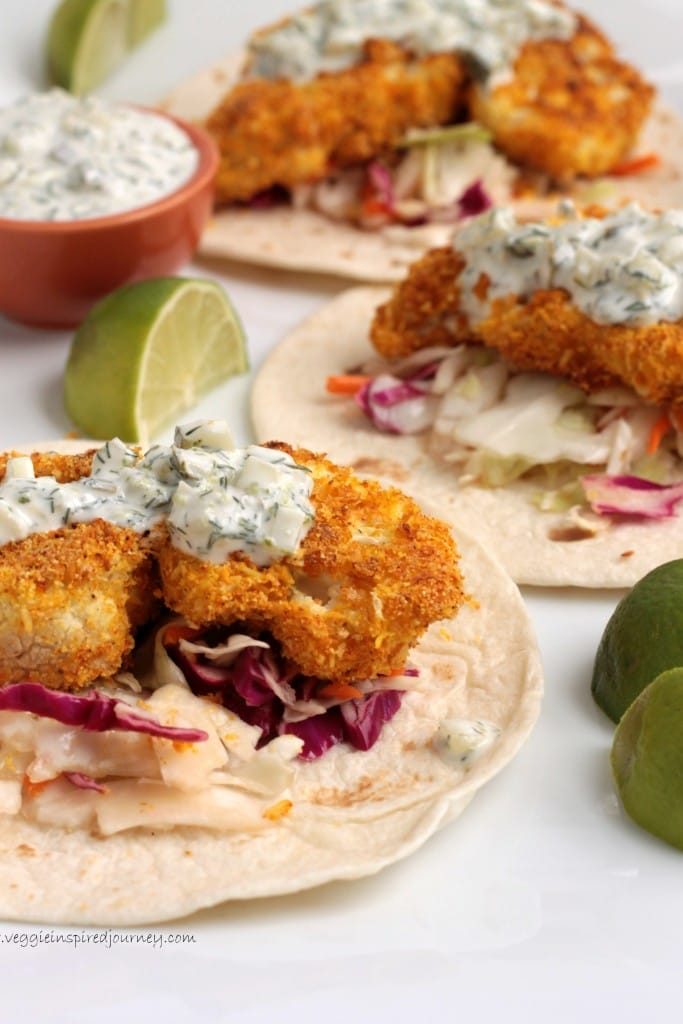 Super crispy and awesome, I am so excited to try these crispy baked cauliflower bites from Jenn at Veggie Inspired.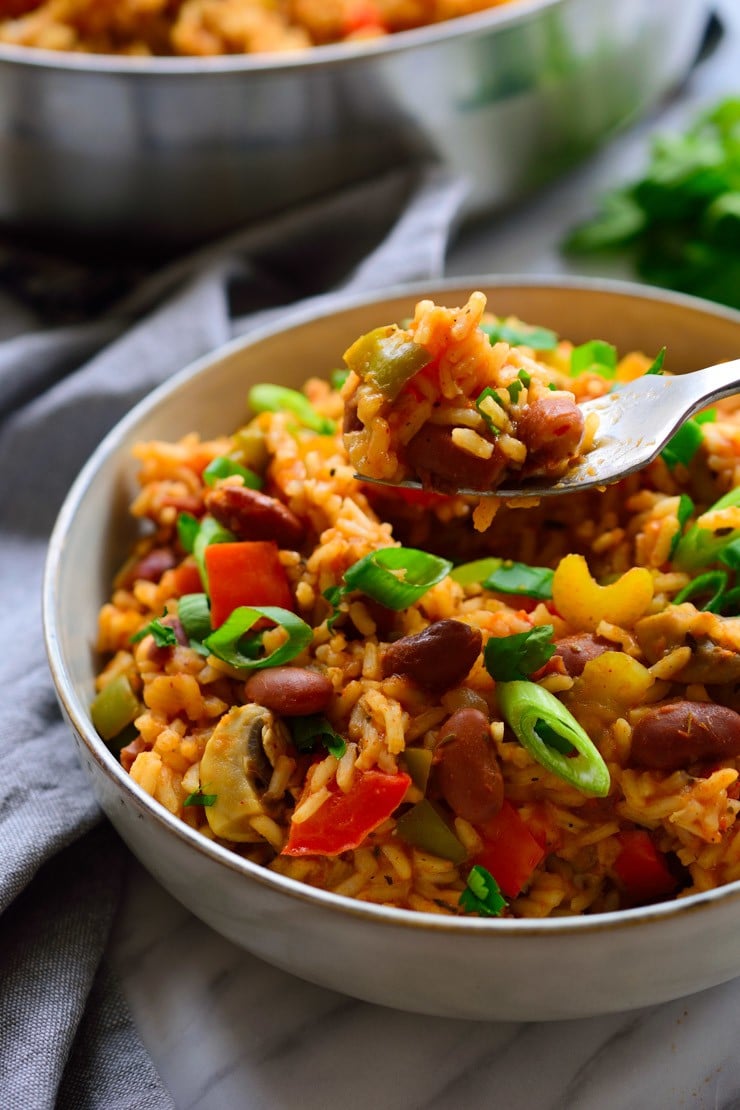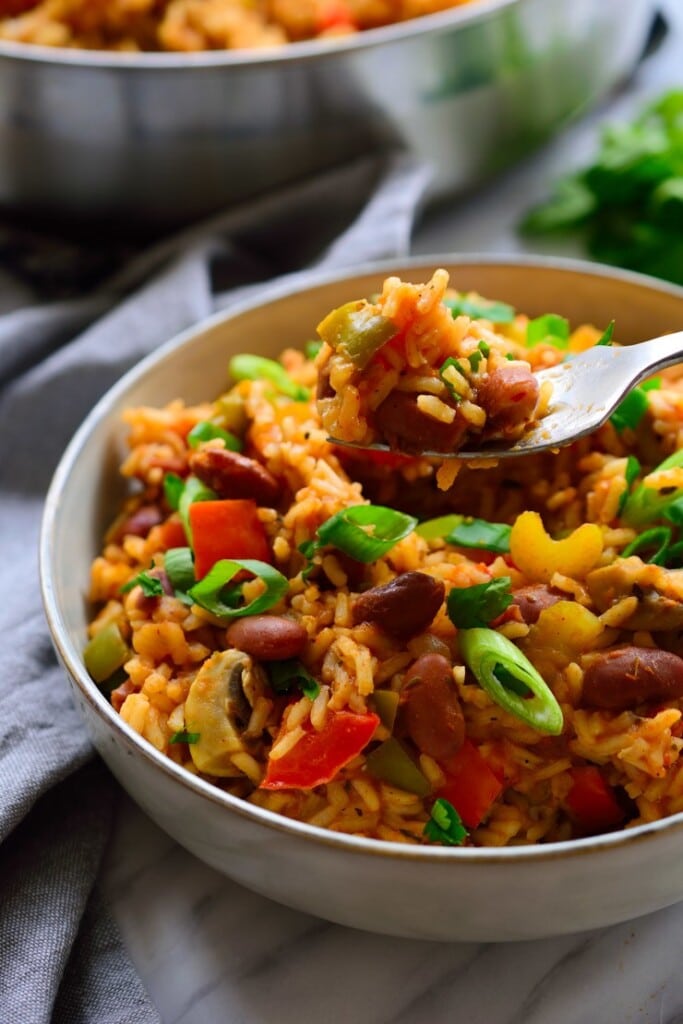 I love this Vegan Jambalaya from Mel at The Stingy Vegan. Jambalya is such a versatile and comforting bowl.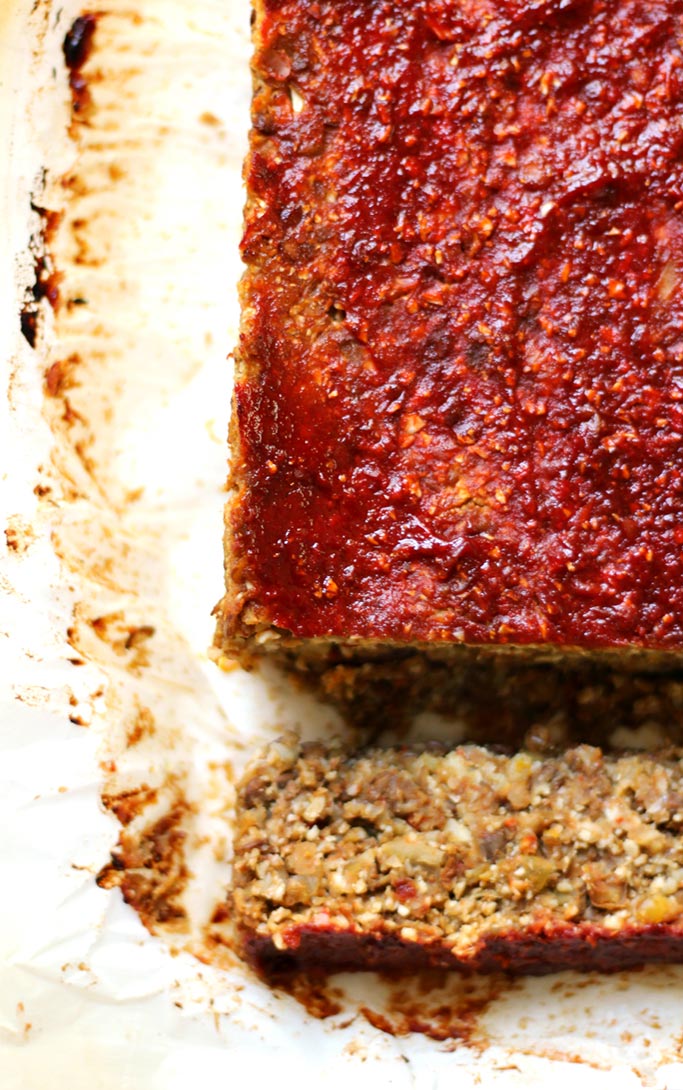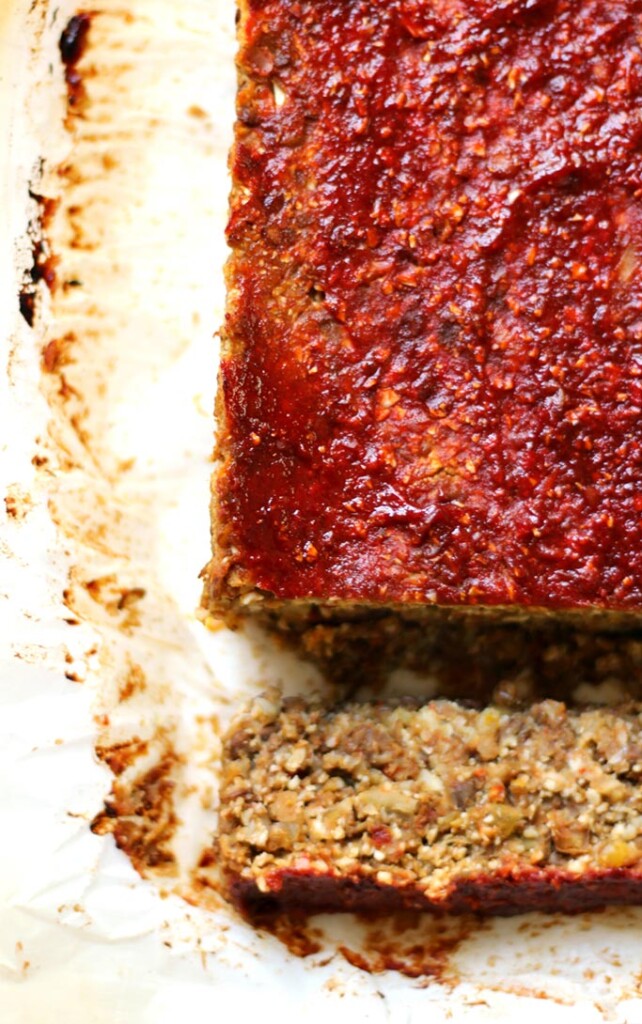 Both carnivores and vegans will love Vegan Cauliflower Lentil Loaf from Rebecca at Strength and Sunshine.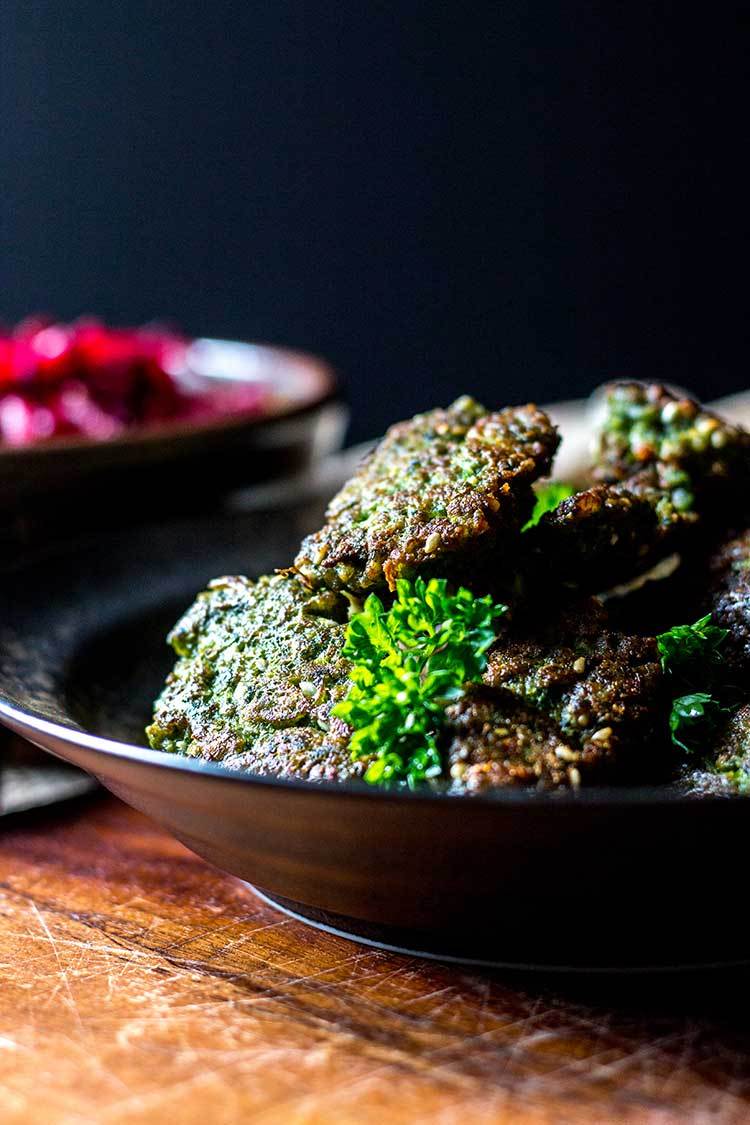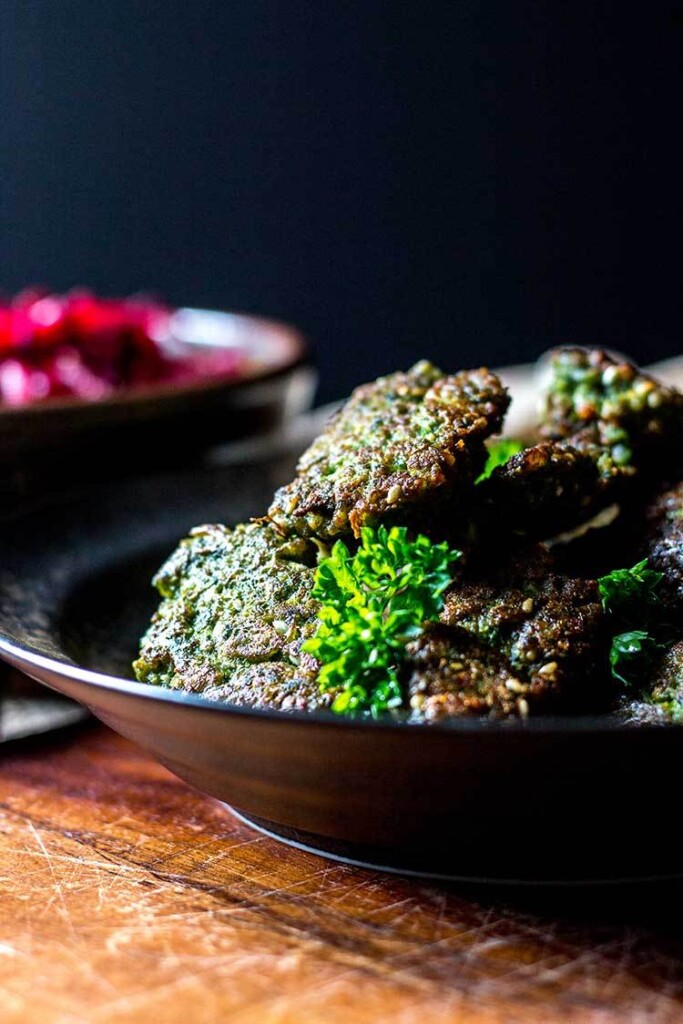 Amber from Quite Good Food has hit me in my sweet spot with her Broad Bean Falafel with Tahini Sauce . I am a bitch for the falafel.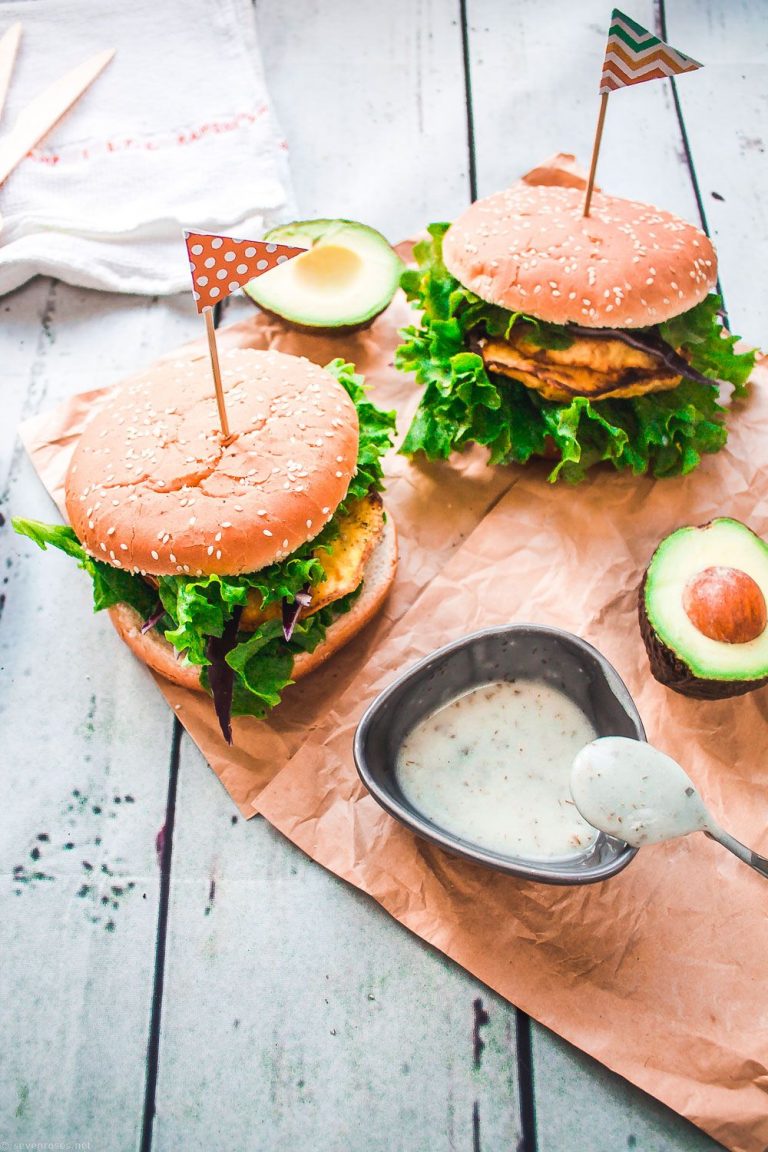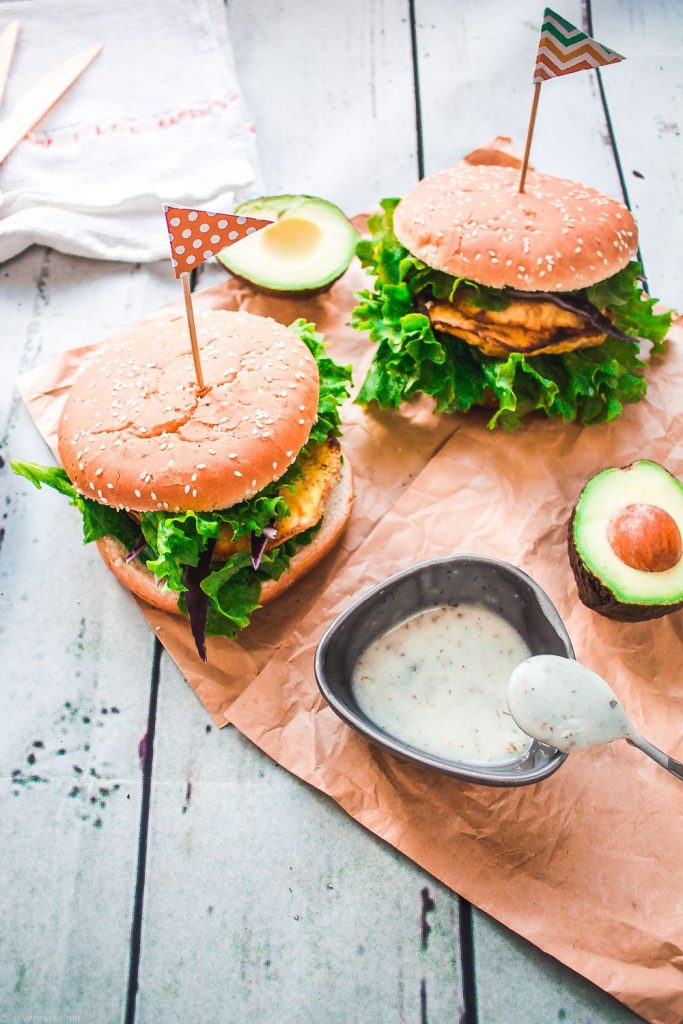 Oven-Baked Celeraic Cutlets? Yup. This bit of awesome is from Francesca at Seven Roses. While I'm at it, I'm going to go ahead and include Francesca's Vegan Holiday Roast because it looks and sounds fabulous.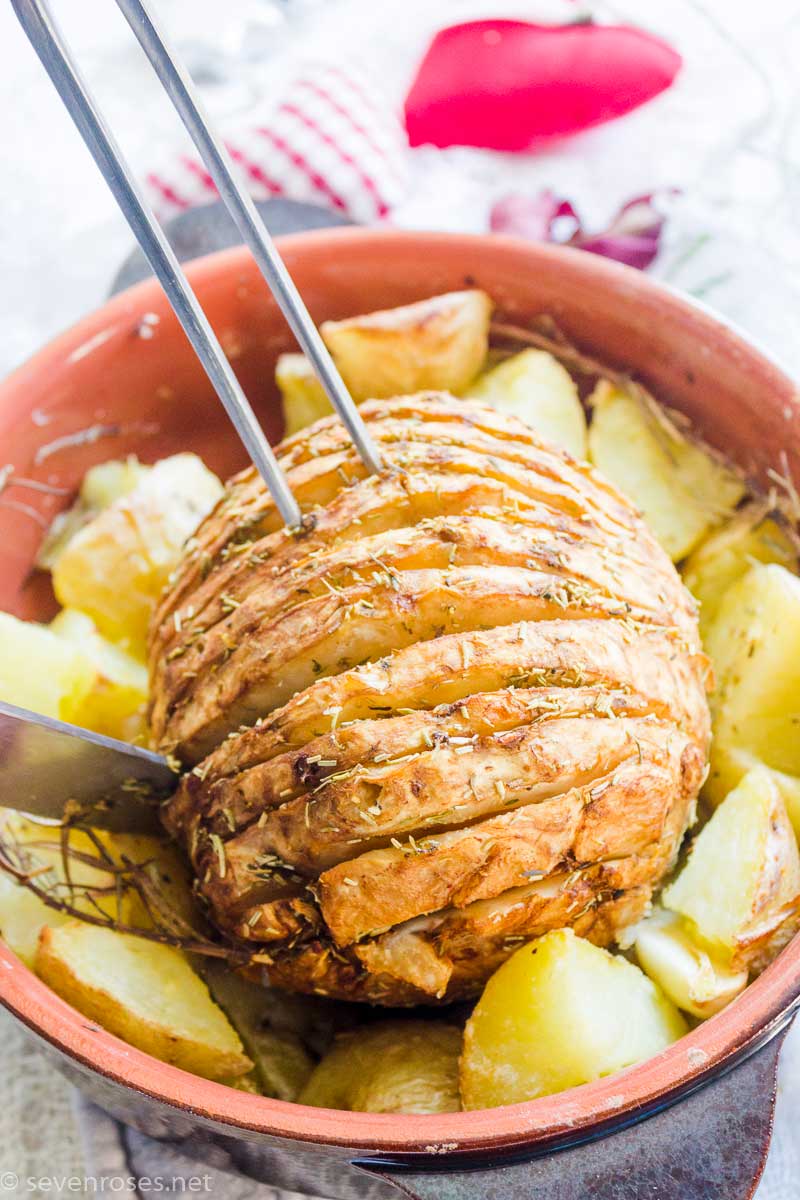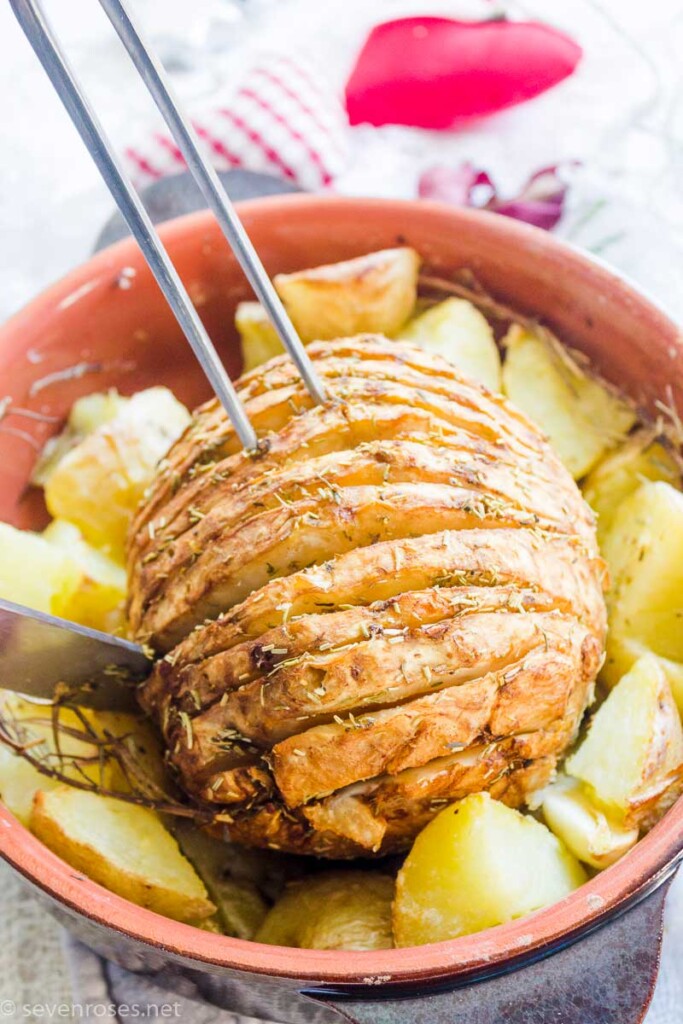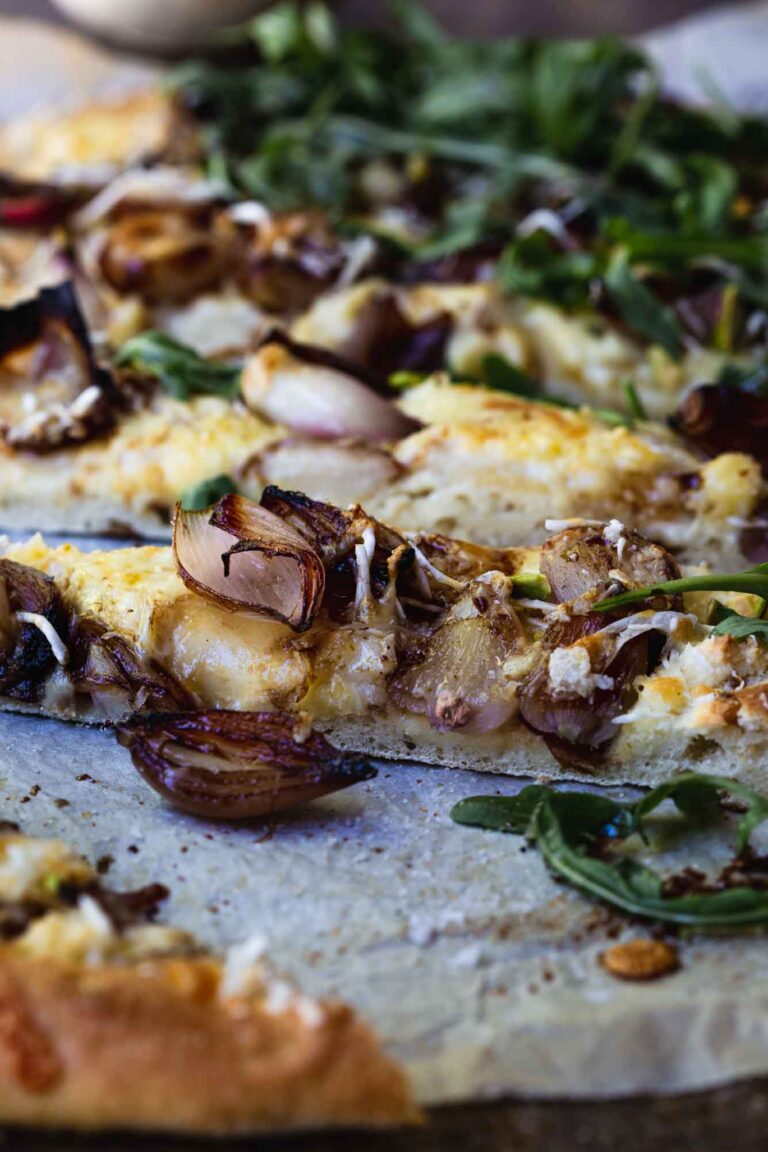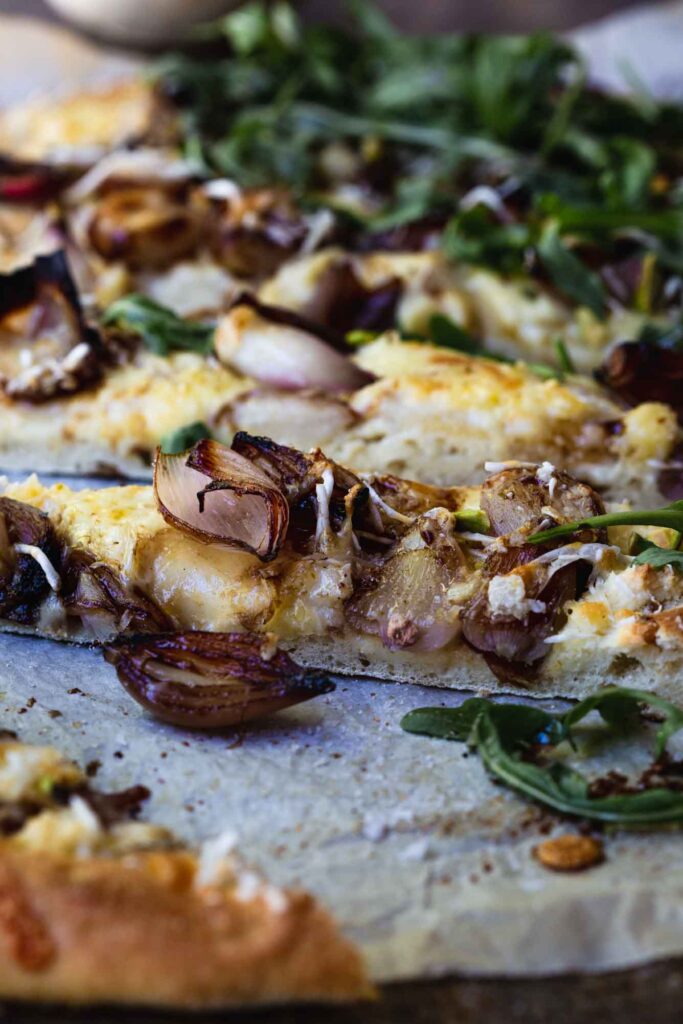 Everyone loves pizza and my vegan white pizza with pears and balsamic shallots is creamy, sweet and savoury all at the same time.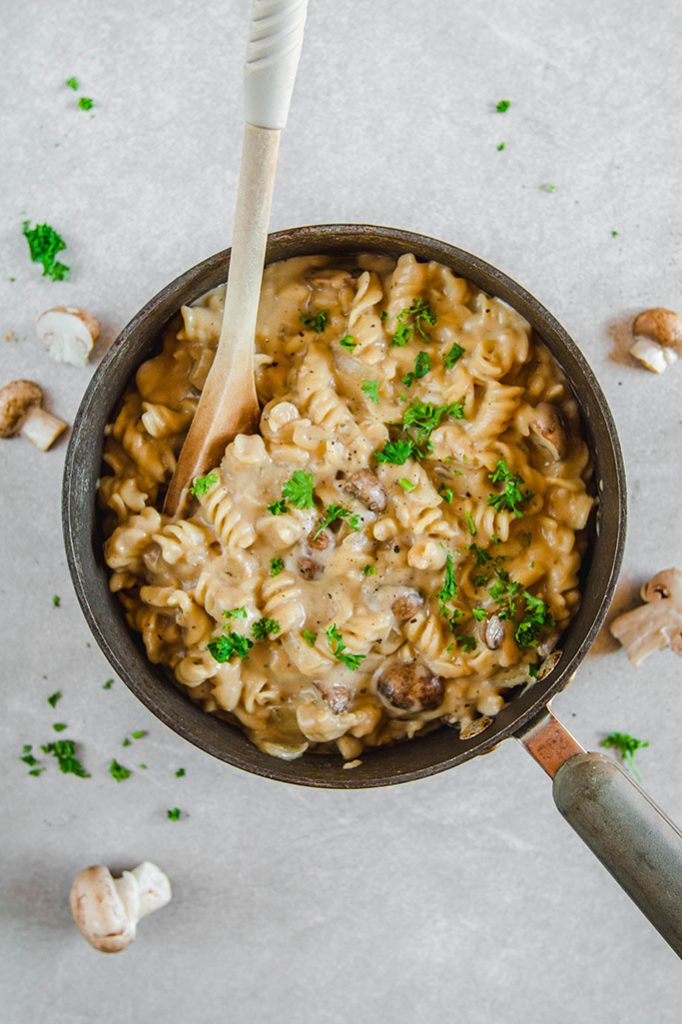 My Mum used to make us Stronganoff all the time and now we can enjoy it again with this One Pot Vegan Mushroom Stronganoff from Caitlin at From My Bowl.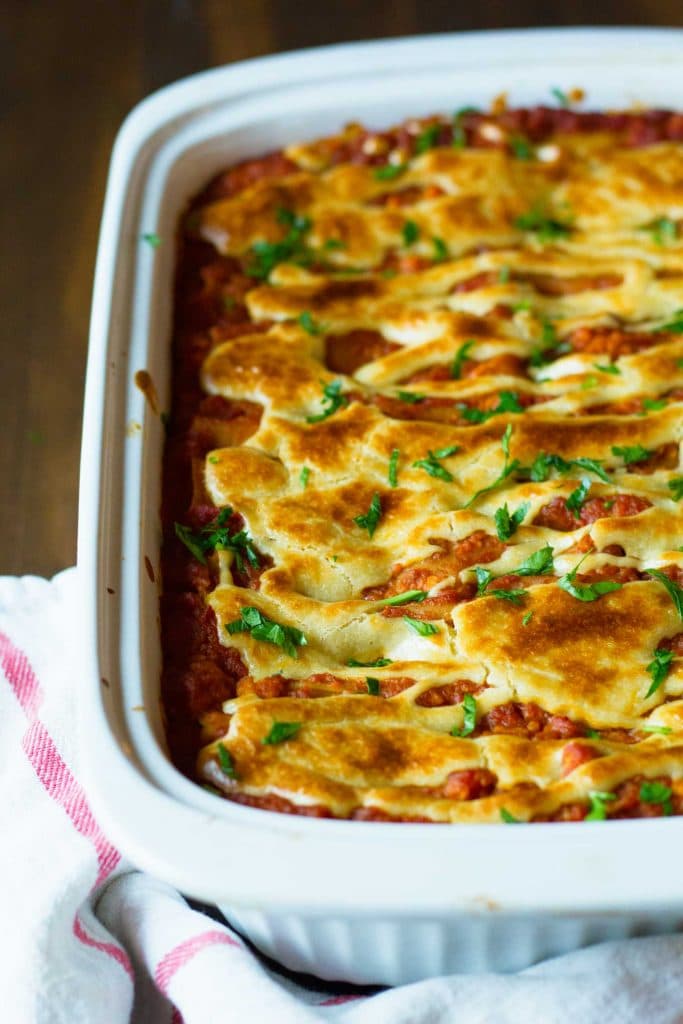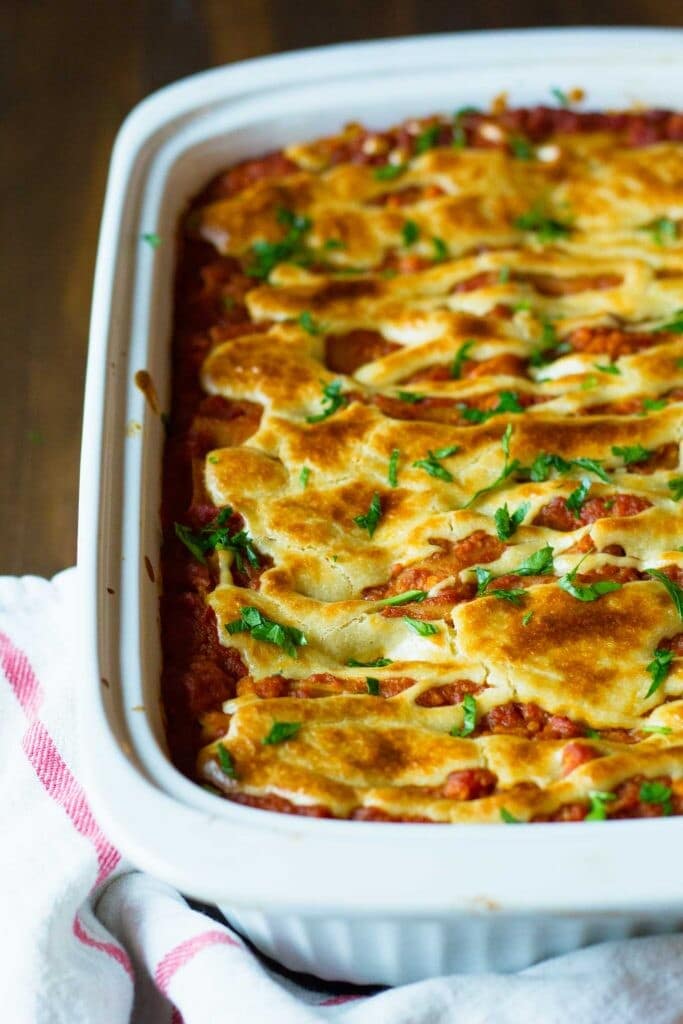 Beth's Best Damn Vegan Lasagna is sure to please the pickiest of carnivorous palates. Check out the recipe at Pass the Plants.
I made this Birdless Vegan Chicken Noodle Soup for my daughter's kindy class and they all loved it! Get the easy recipe with jackfruit here.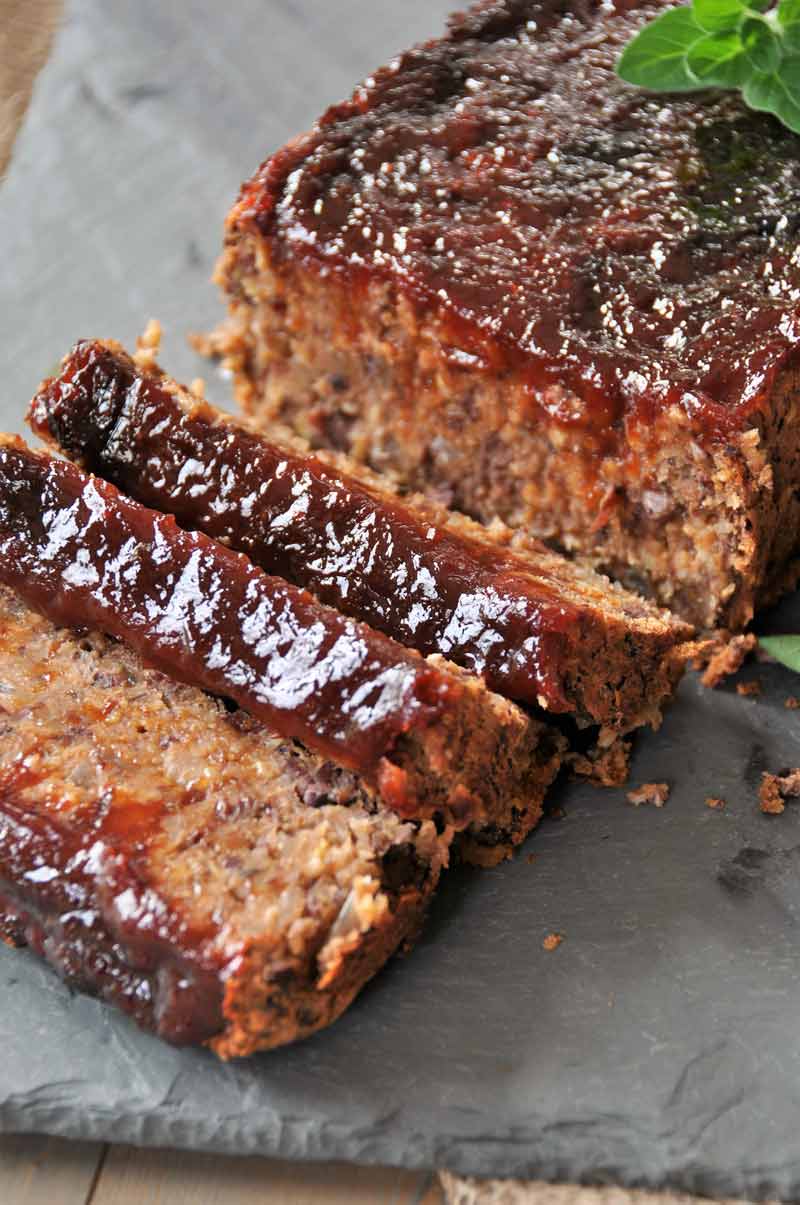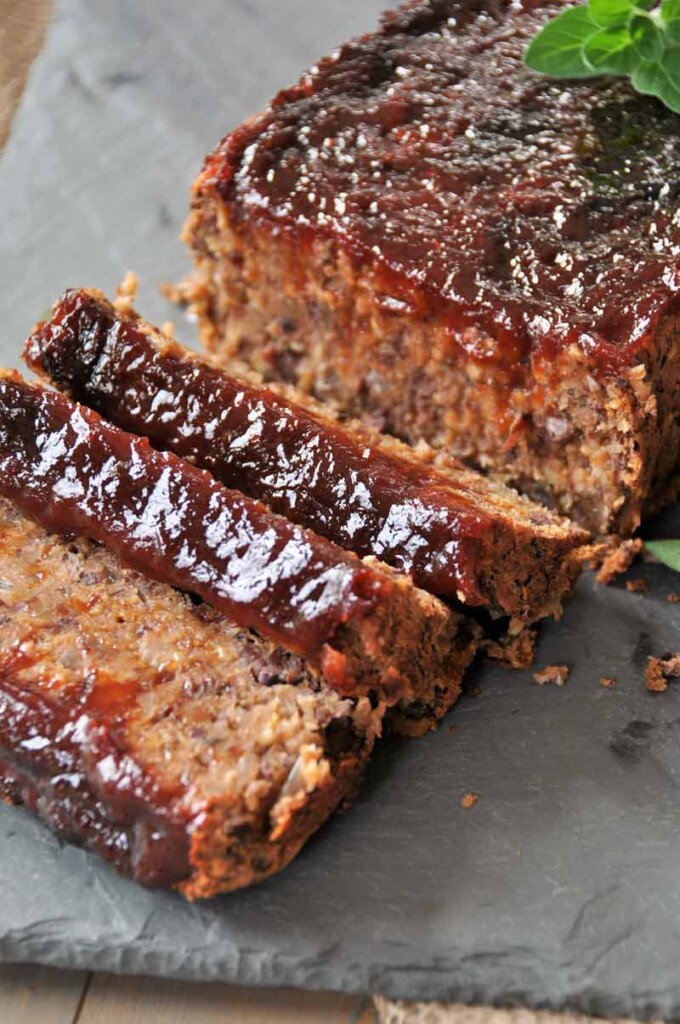 This Smoky Southern-Style Meatless Meatloaf from Alex and Linda at Veganosity makes me want to lick my screen. Is that wrong? I am also including their Pulled BBQ Carrots because...it's carrots! These two recipe HAD to be on our list of carnivore-approved vegan meals, yes?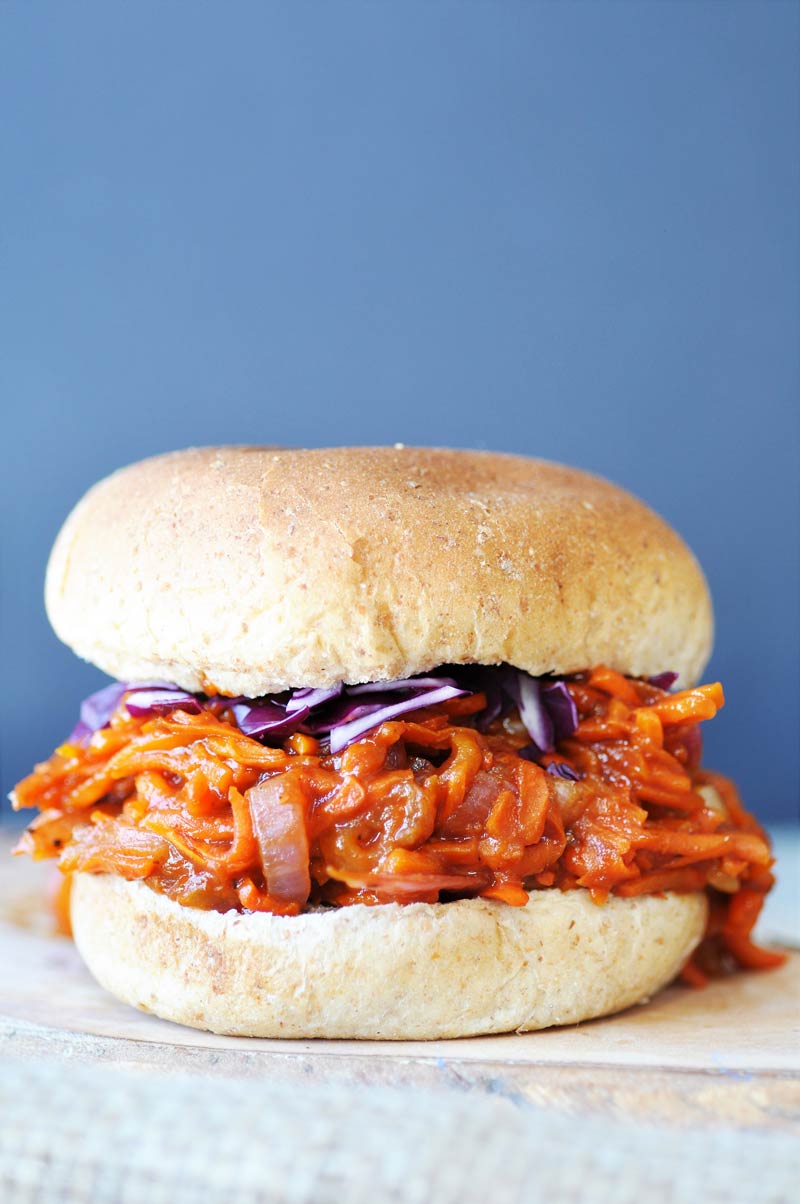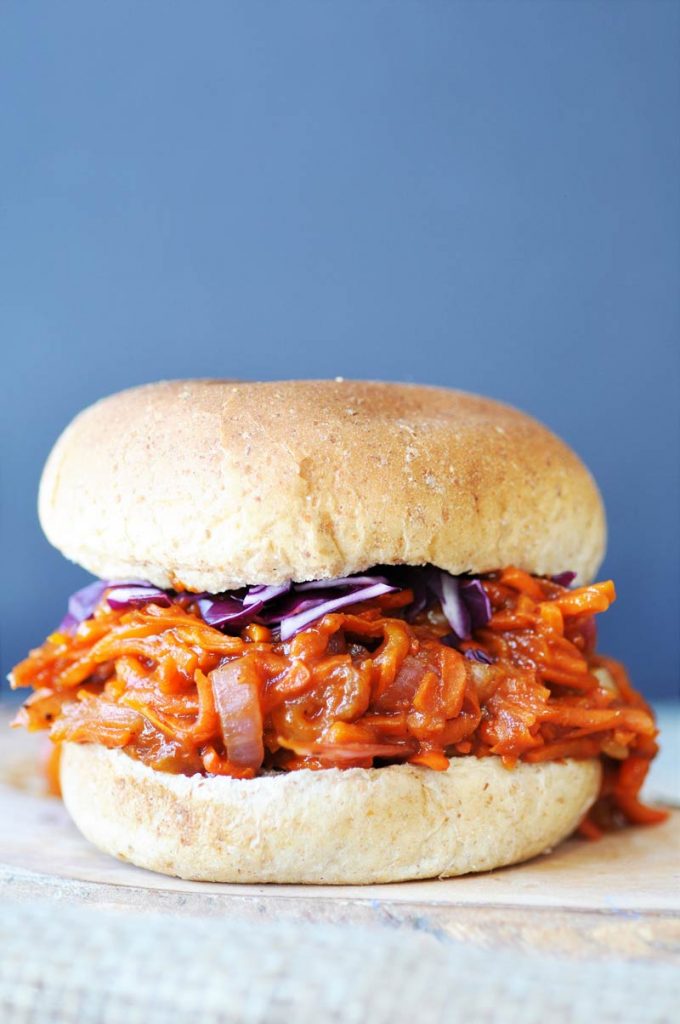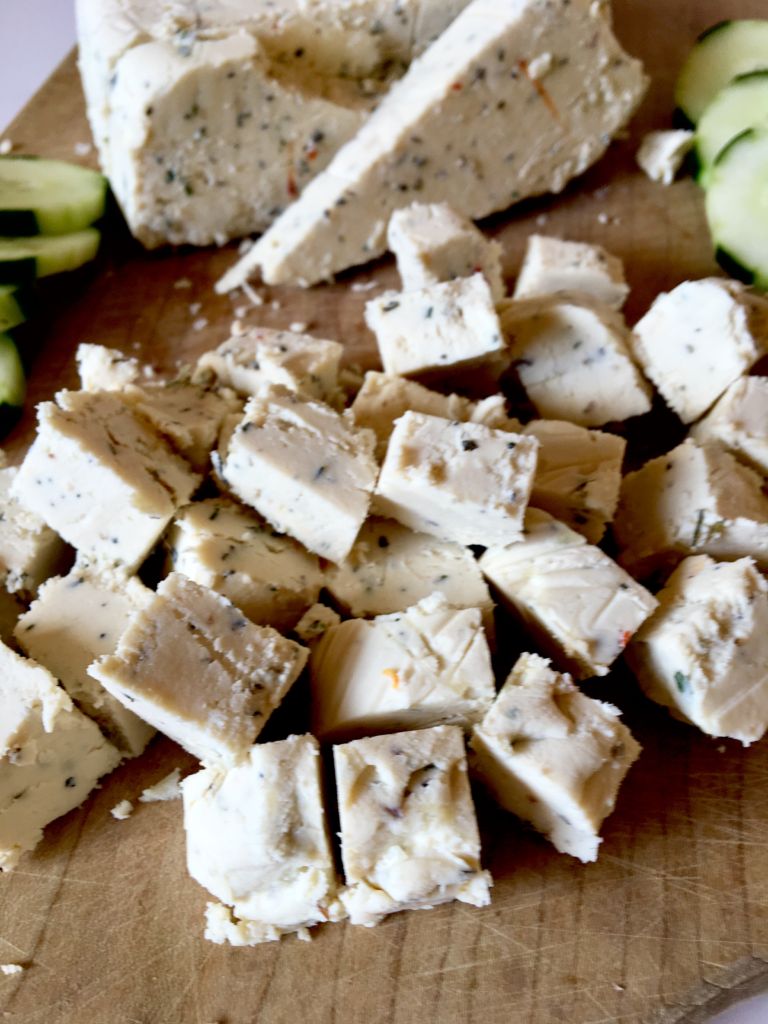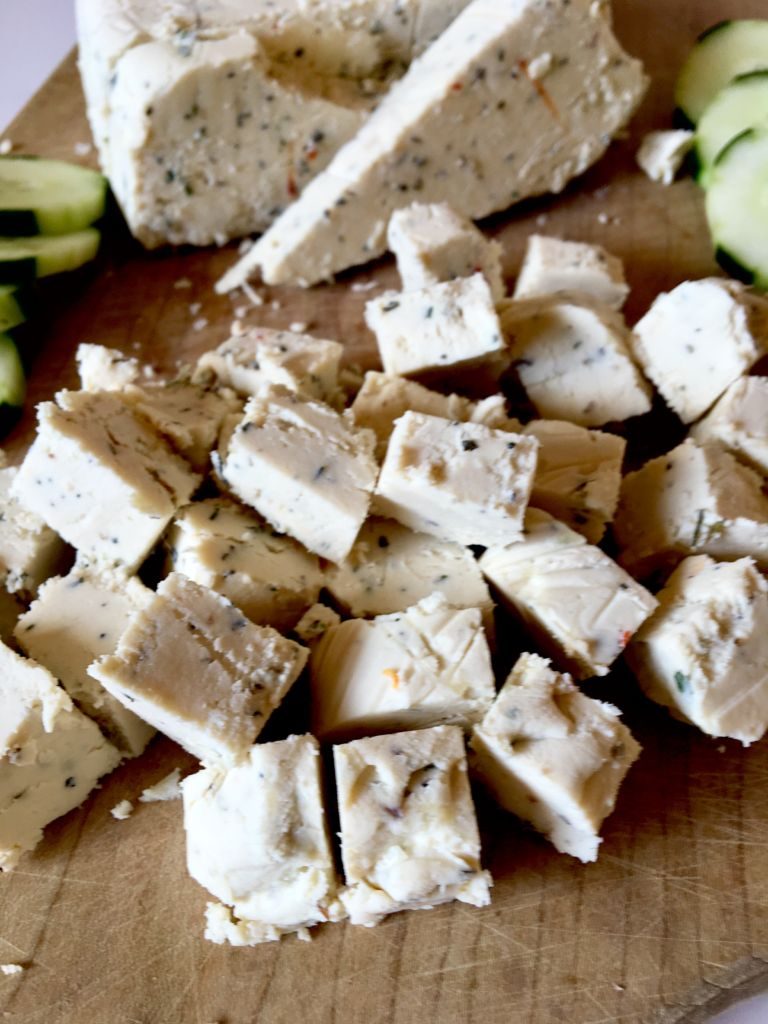 Cheese lovers rejoice! This Vegan Feta from Terrence and Brittany from Plant Power Couple has your cheese craving sorted.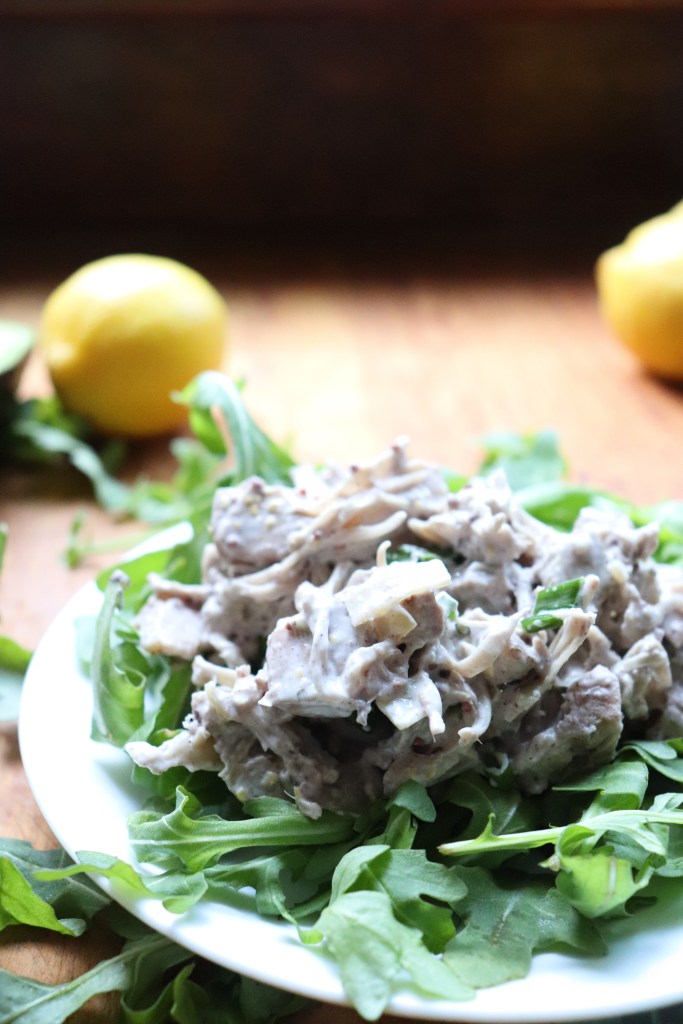 Vegan Tuna Salad from Valerie at Very Vegan Val. How cool is that? No fish were harmed in the making of this tuna salad!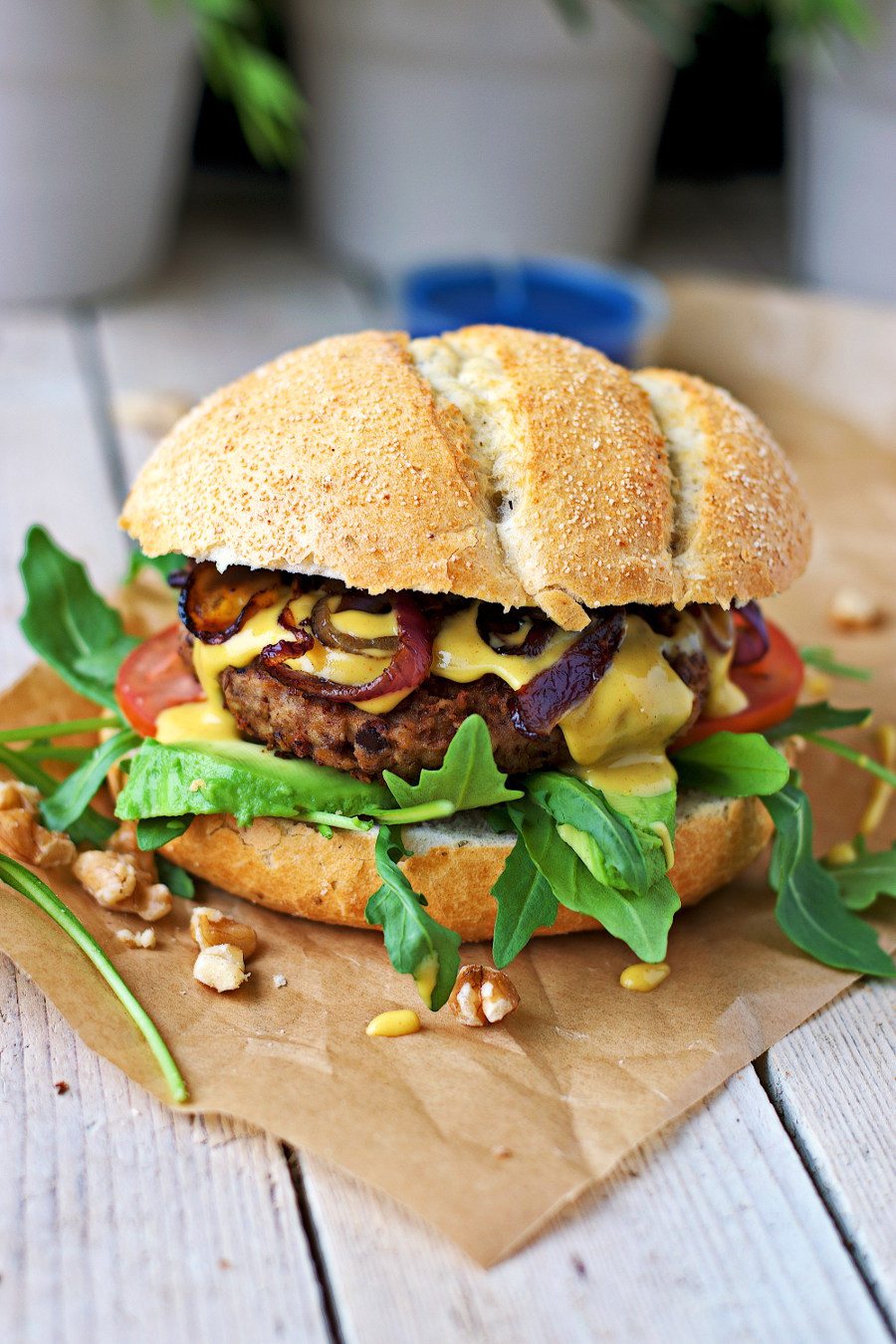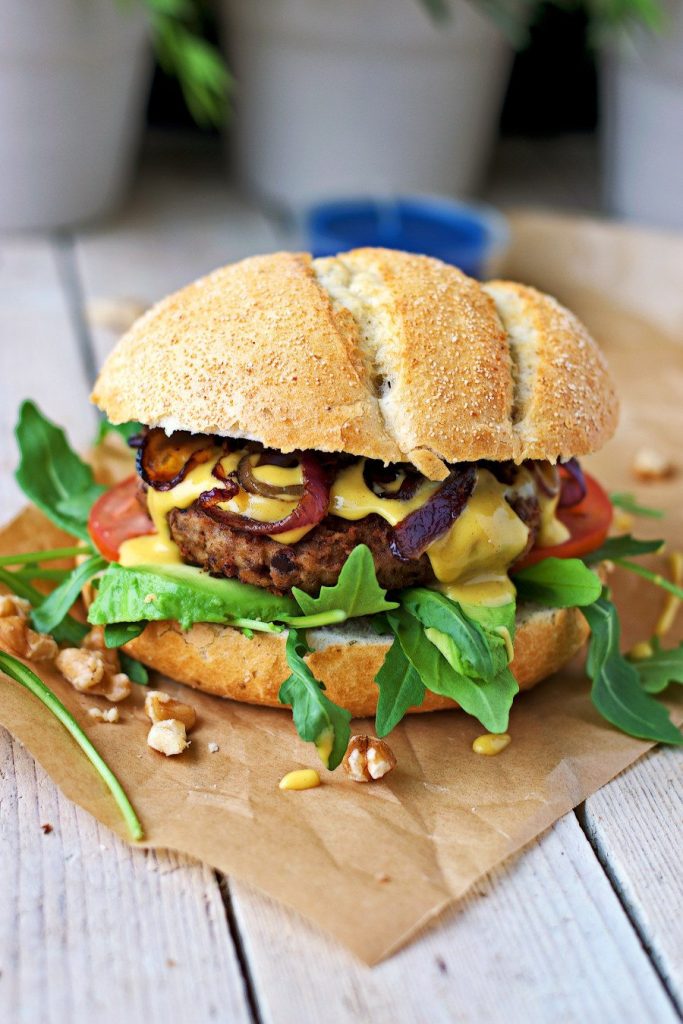 This Vegan Lentil Burger from Florian at Contentedness Cooking looks so lovely and fresh and very carnivore friendly.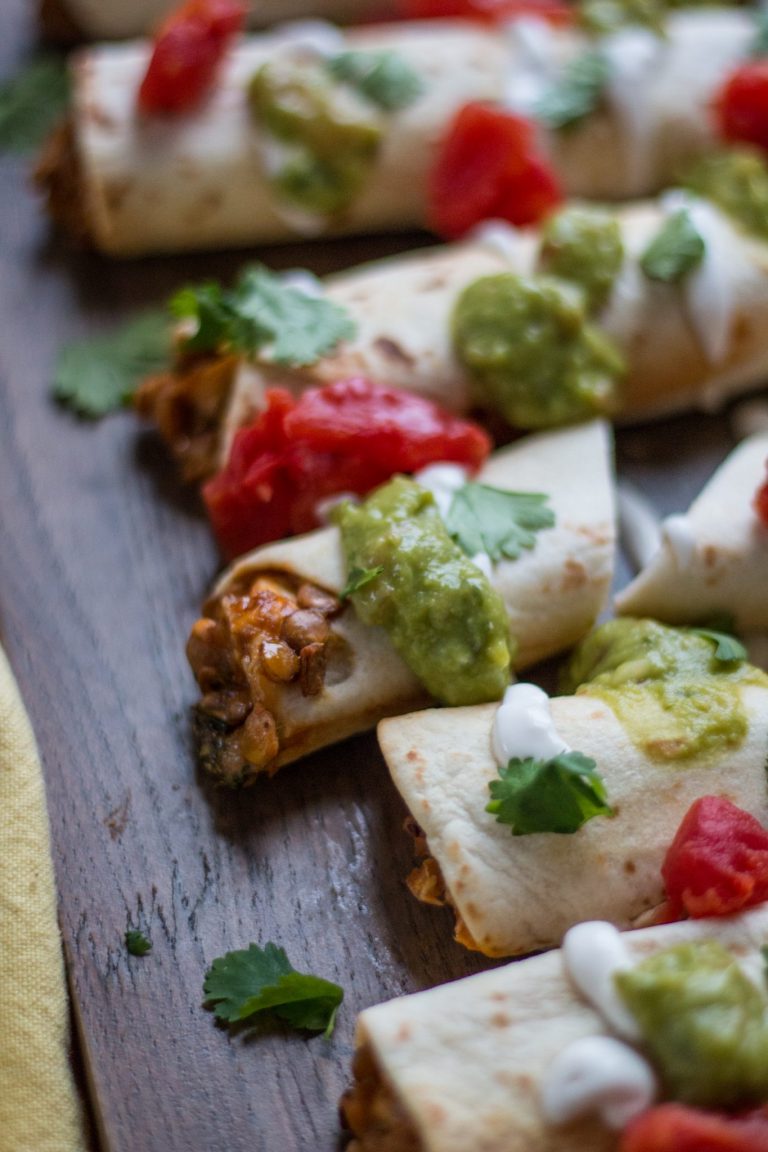 My family are such big Mexican food fans, so I am excited to try these fantastic looking Chipotle Lentil Tasquitos from Steven at the Nut-Free Vegan.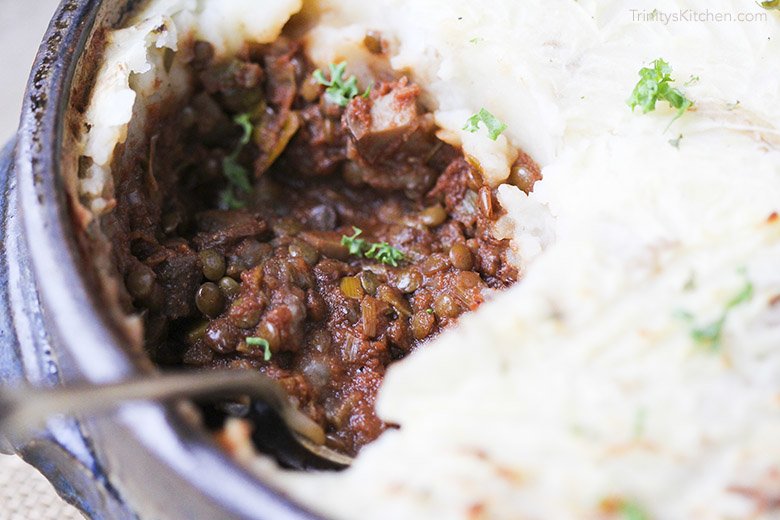 Warming, nutritious and gluten-free, this Lentil Cottage Pie from Trinity at Trinity's Conscious Kitchen ticks all the comfort food boxes.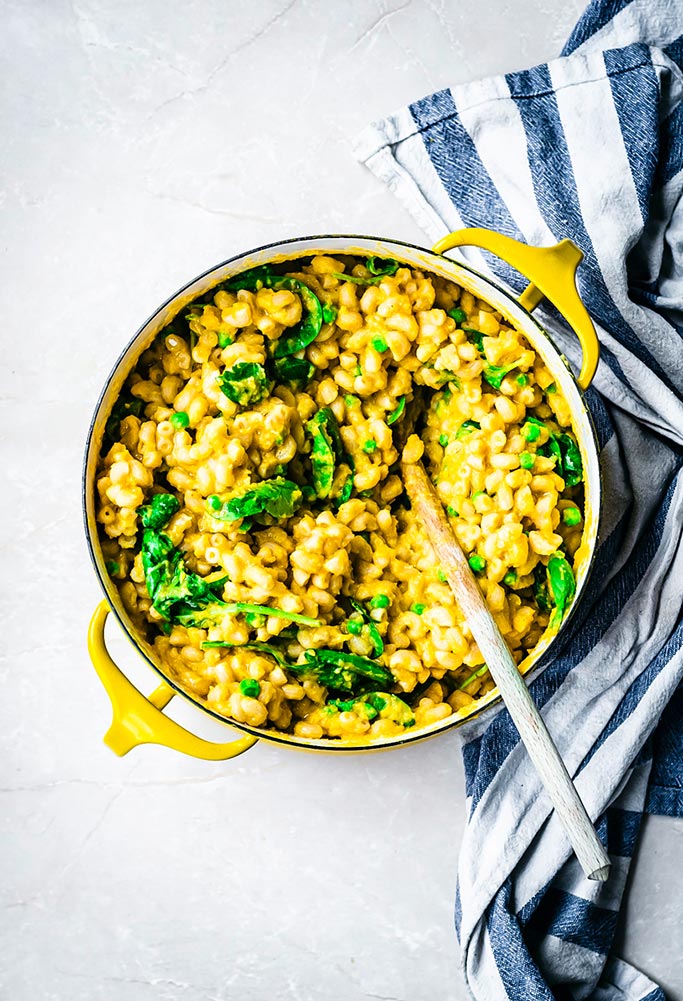 Mac N Cheese alert! This Luxe Butternut Squash Hummus Mac and Cheese recipe from Alexandra from Occasionally Eggs is all the things we love about this comfort food and then some.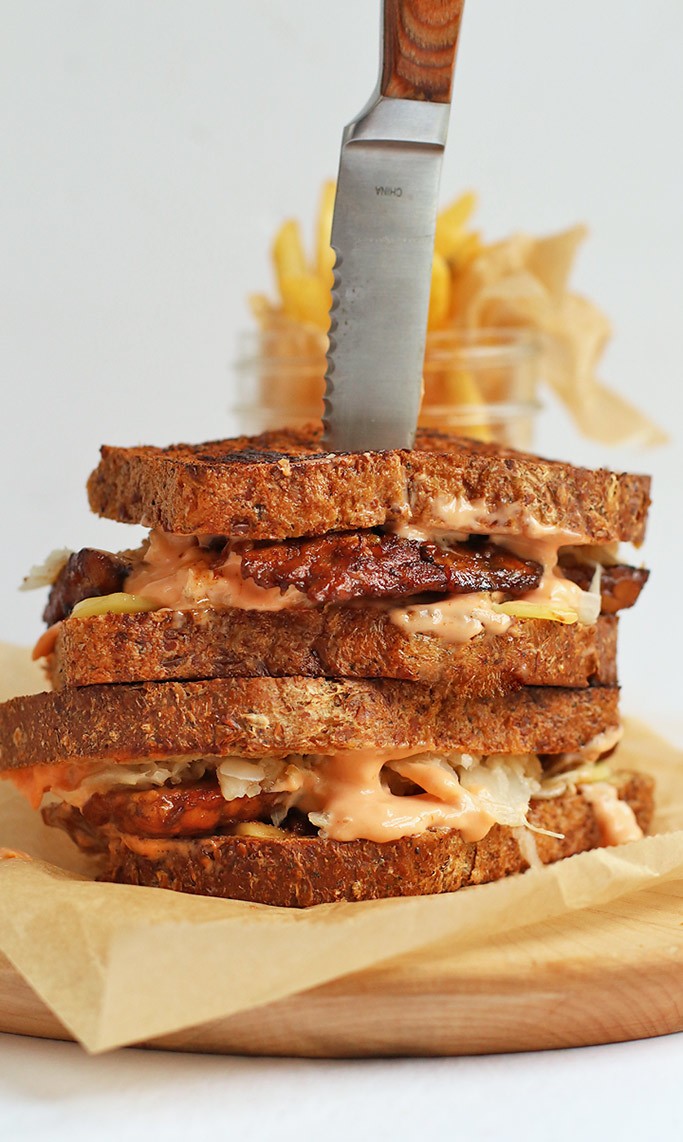 As Sarah from My Darling Vegan says this Vegan Tempeh Reuben Sandwich is " tower of saucy, spicy, smoky, sauerkraut-filled goodness." Delicious.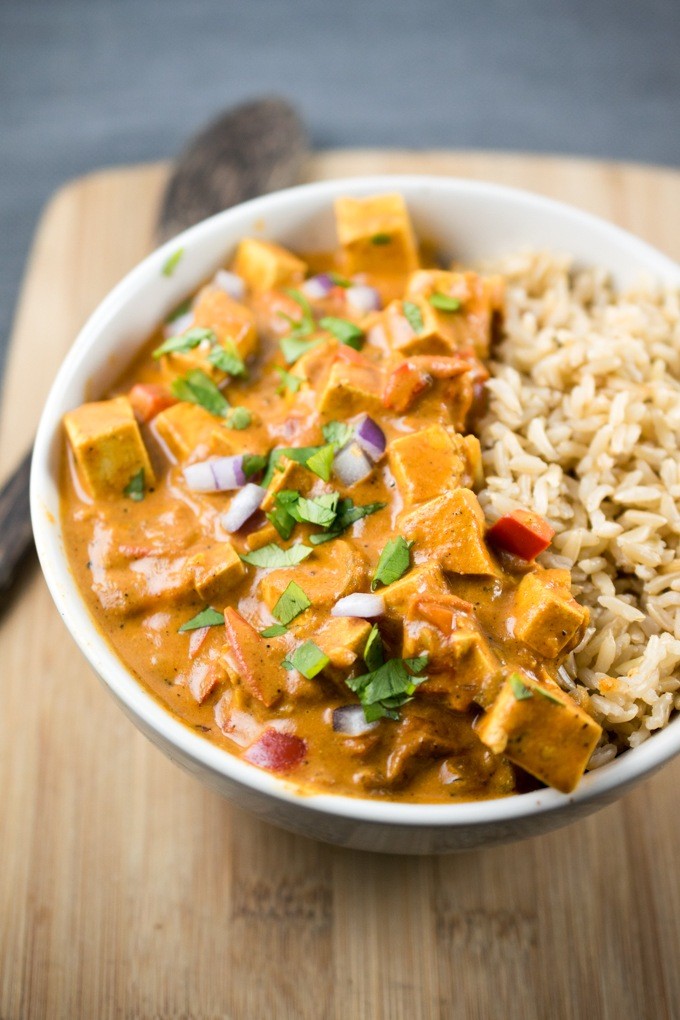 I believe you can never have too much of this Tofu Tikka Masala. Thank you Shannon from Yup, It's Vegan for this bowl of awesomeness.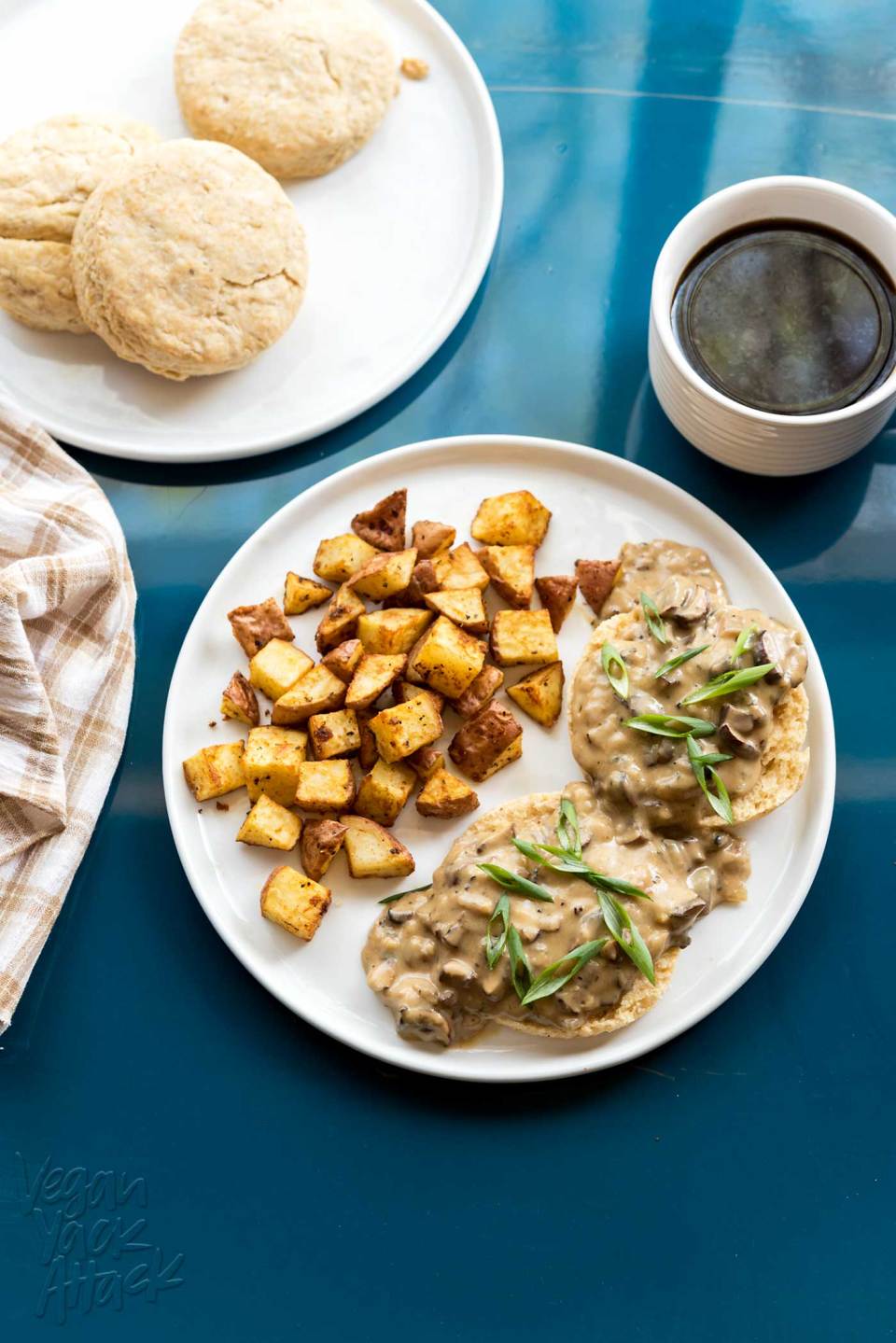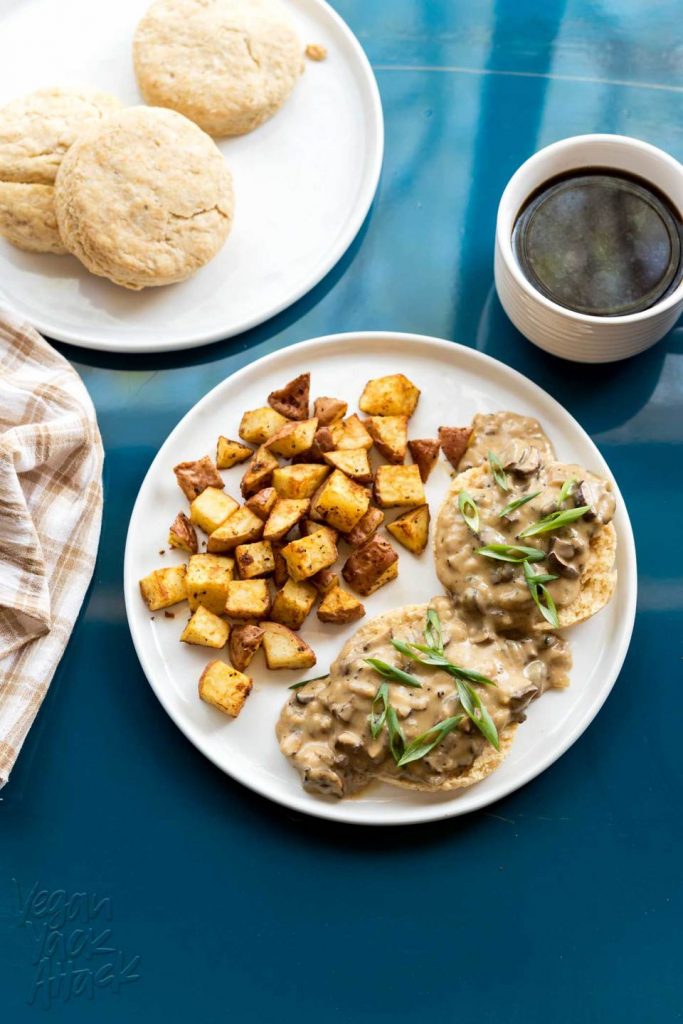 Biscuits and Gravy, Baby! That's Vegan Biscuits and Gravy from Jackie at Vegan Yack Attack. Hello, breakfast.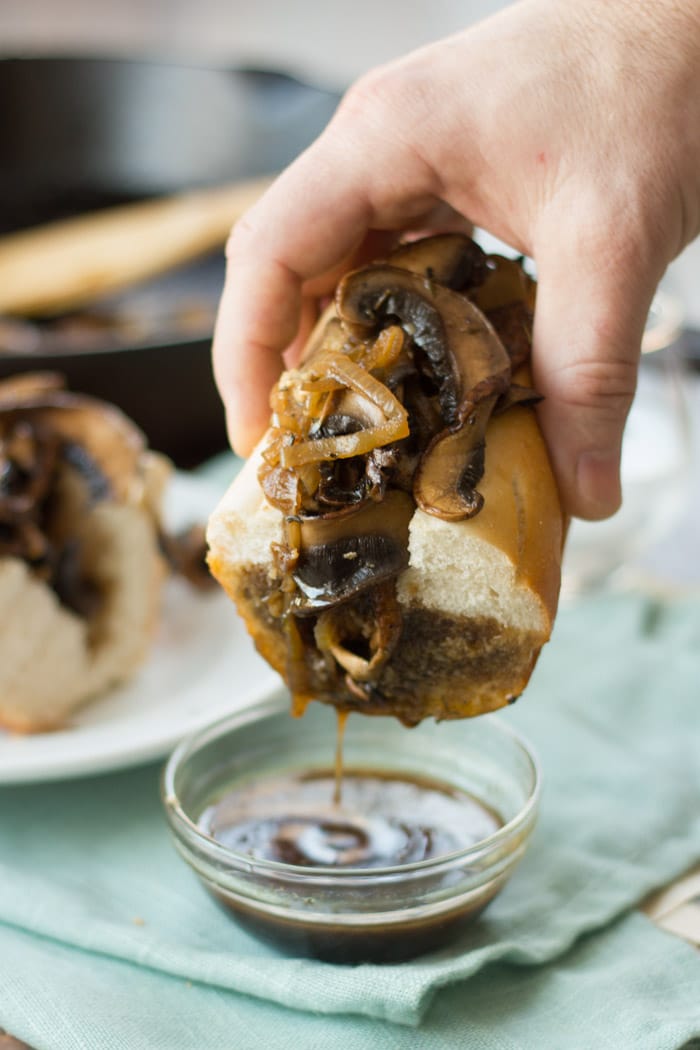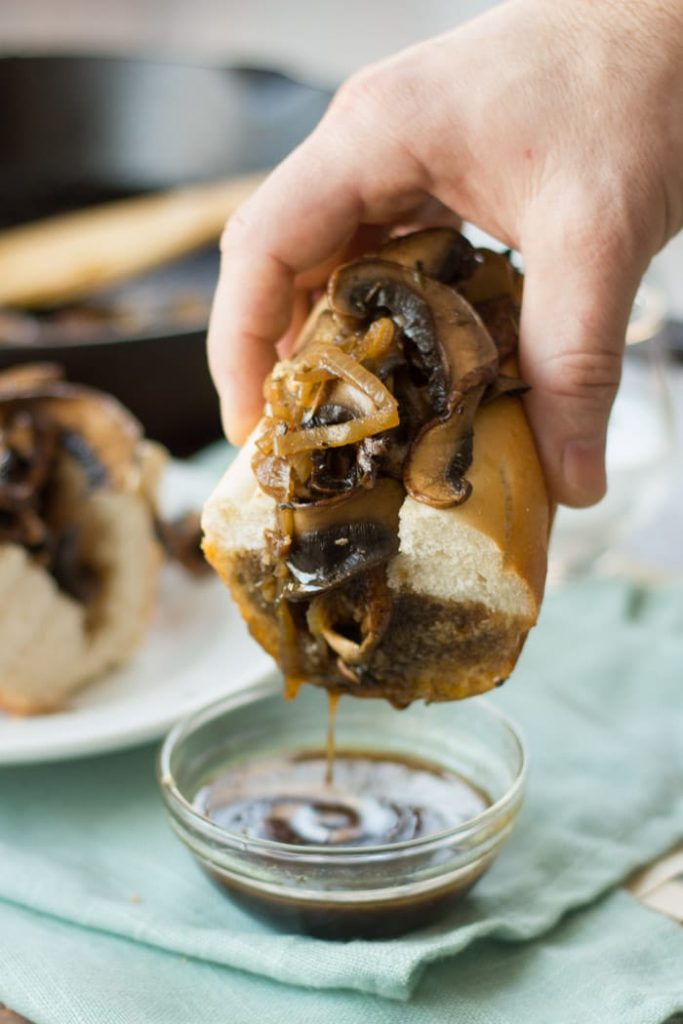 A sandwich you dip in gravy? Sign me up. This French Dip Sandwich from Alissa at Connoisseurus Veg looks messily perfect.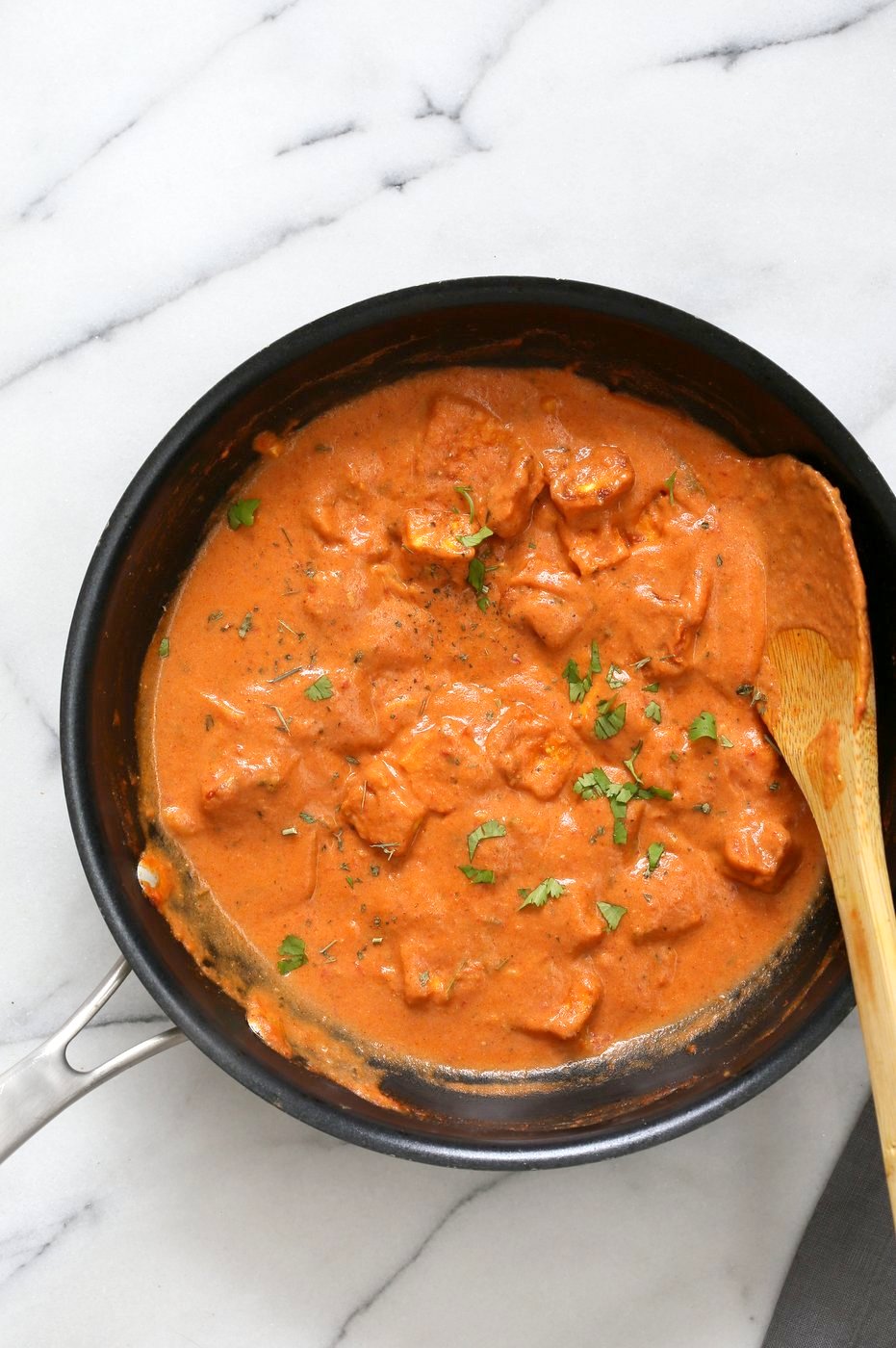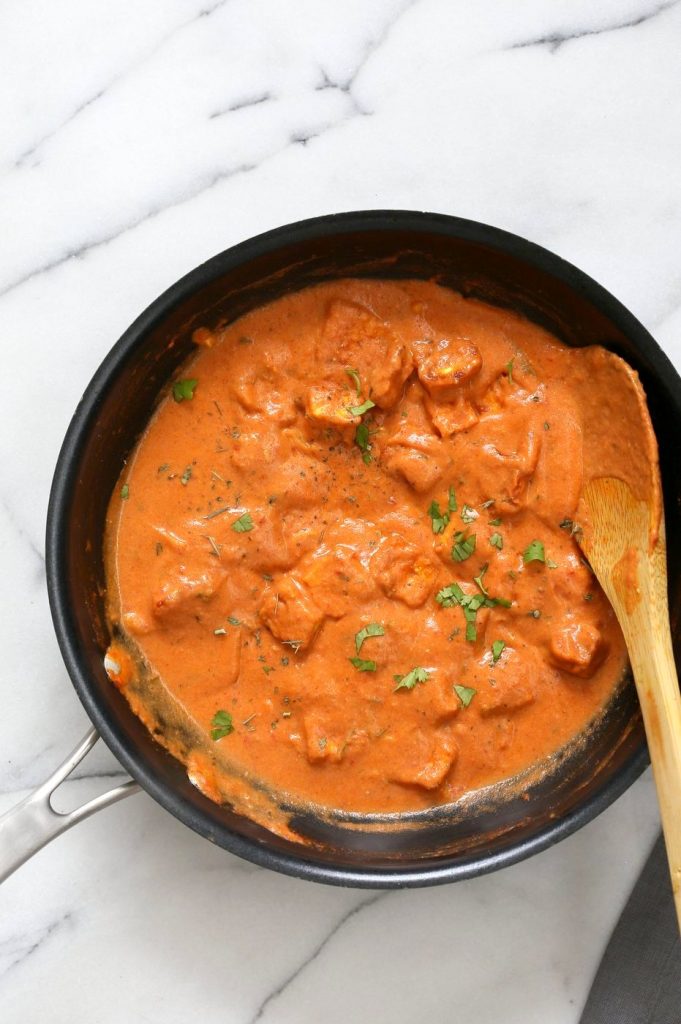 This vibrant Indian Butter Tofu Paneer from Richa at Vegan Richa is so packed with flavour, I'm pretty much drooling on my own shirt. It happens.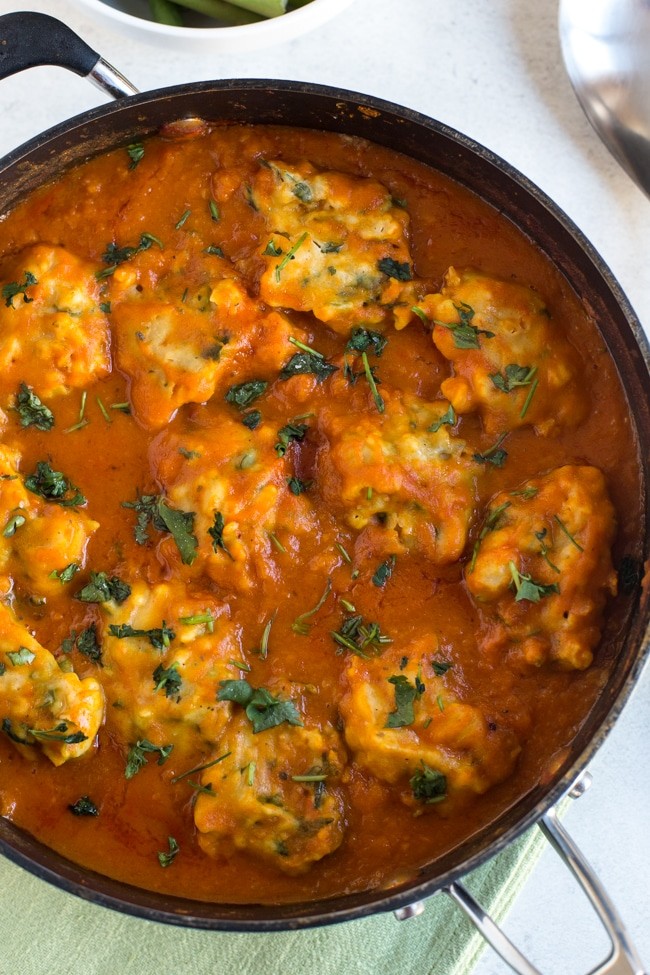 Oh, look at those lovely dumplings. I am definitely going to try Becca's Chickpea Dumplings in Sweet Potato Gravy - how awesome. Becca is from Amuse Your Bouche.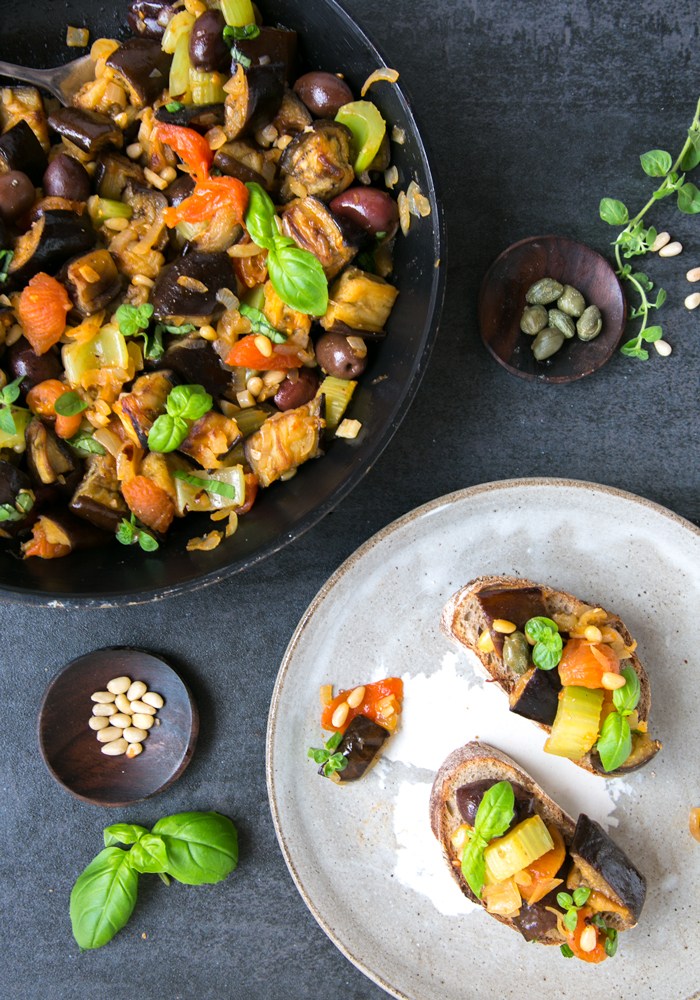 I love Sicilian Aubergine Caponata and this lighter vegetable-laden version from Andrea from The Petite Cook looks so damn good.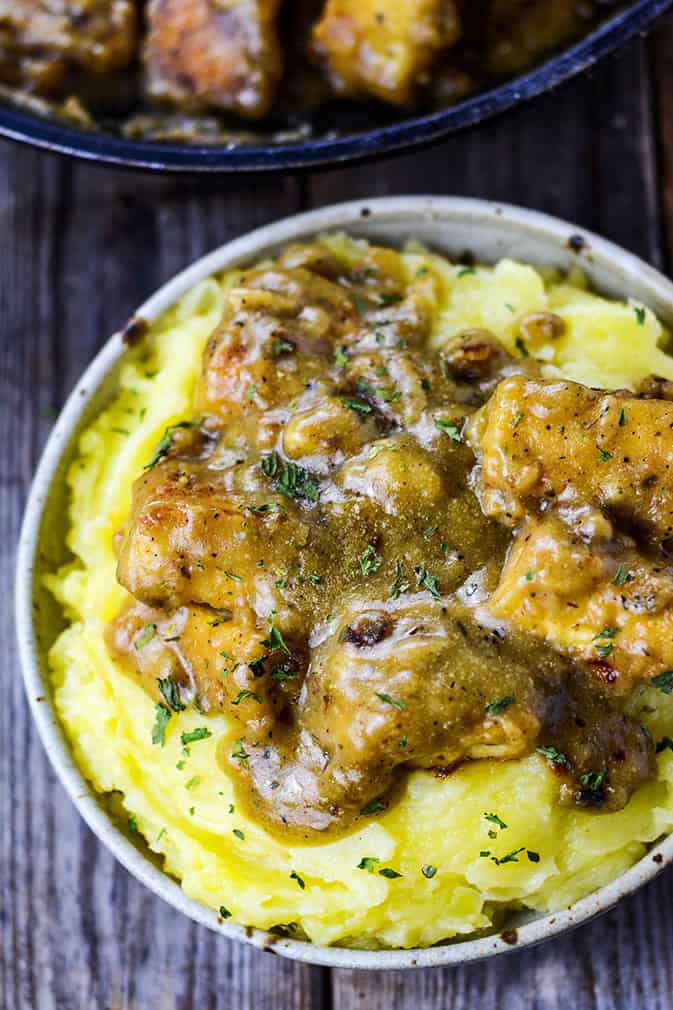 This Smothered Tofu 'Chicken' Recipe from Michelle at Healthier Kitchen looks like a big warm hug in a bowl.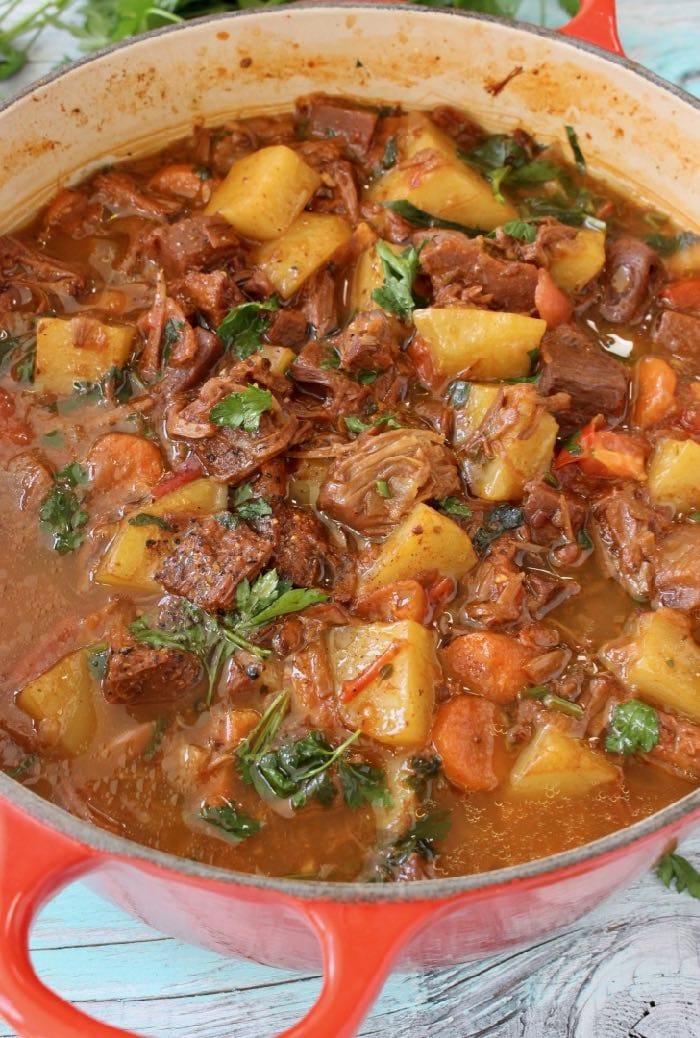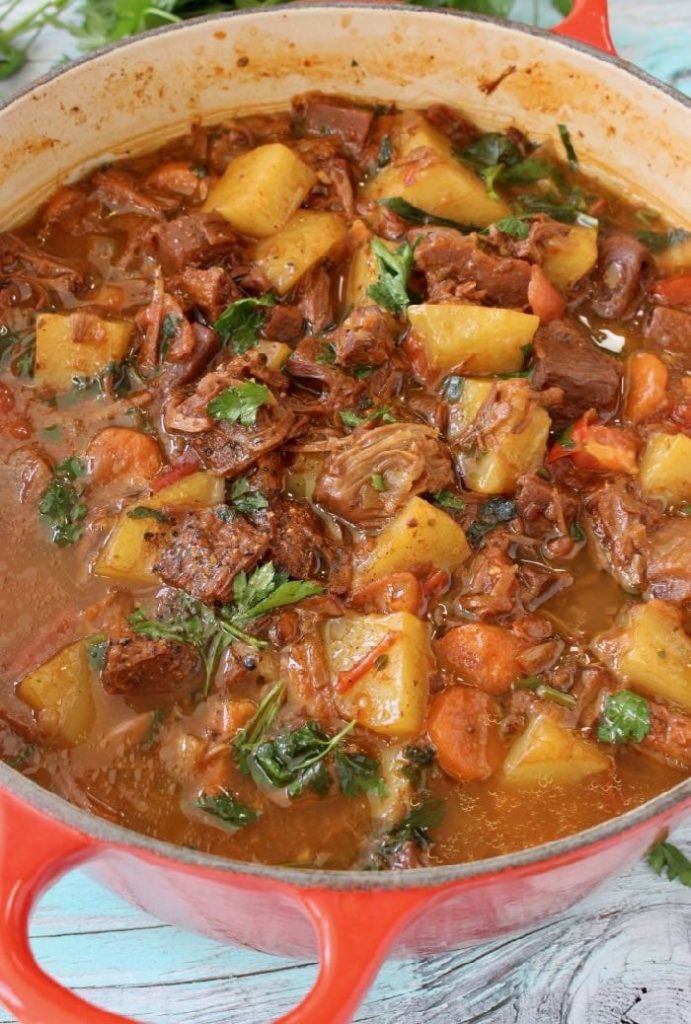 If you need to feed your little carnivores something that looks like meat, you can't go past this Vegan Potato Jackfruit Stew Recipe from Florentina at Veggie Society.
So, there you have it. 35 carnivore-approved vegan meals and recipe. So, what you waiting for? Enjoy, x.