Last updated on September 1st, 2019 at 05:55 am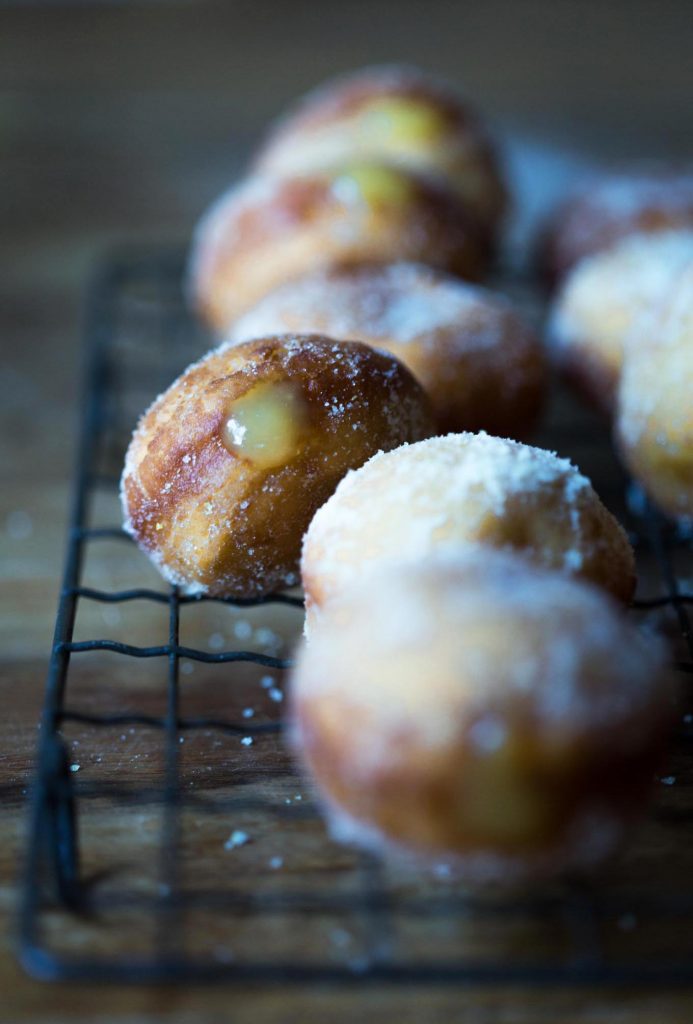 I do my best to feed my family healthy and well-thought out meals but sometimes you just need a doughnut. Some days only a doughnut will do and not a baked, I've-hidden-vegetables-in-this-doughnut doughnut; a proper, sticky, sugar-stuck-to-your-lips doughnut. These Vegan Lemon Curd Doughnuts are everything I wanted and more. Golden puffs of doughy goodness filled with tart homemade lemon curd. Yup, it's a doughnut alright.
"Hold the hand of the child that lives in your soul. For this child, nothing is impossible." Paulo Coelho.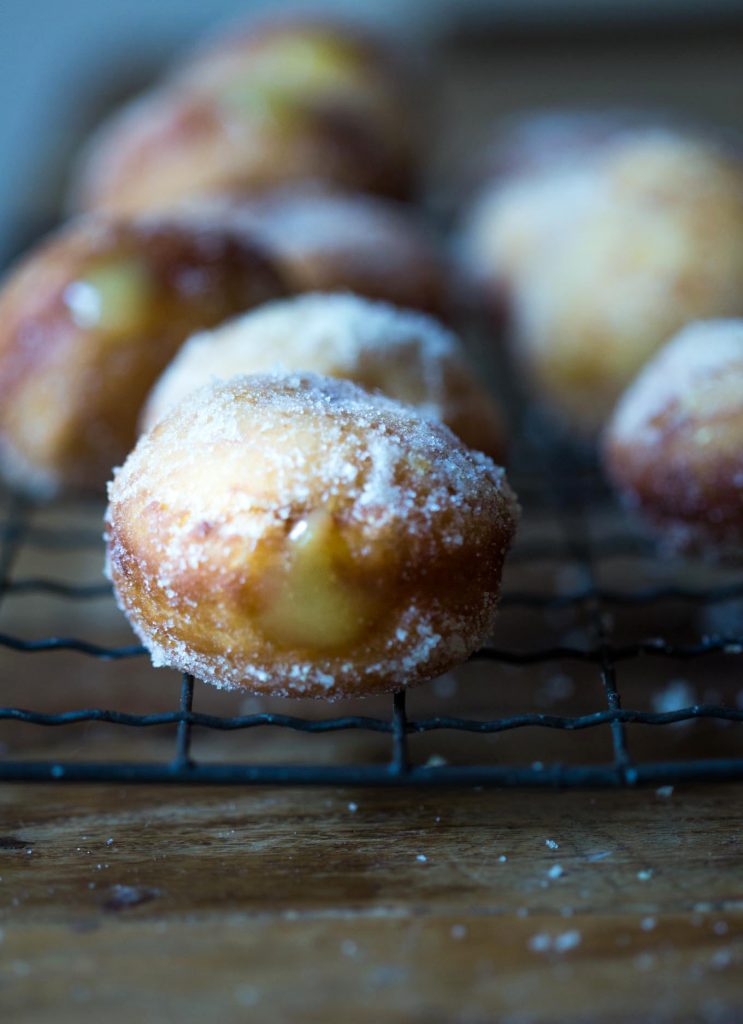 For the past week we have been babysitting a wonderful old dog named Wasia. She is a gorgeously black Labrador mix with a pronounced ridge down her back and in her presence I am taken back to moments spent with my own old black dog. Ruben Gonzales, named for the pianist from the Buena Vista Social Club, came to us a ten week-old pup from a rescue centre. From the moment he feel asleep in the Husband's arms it was clear he had chosen us for his people and for the next fifteen years that's how it was.
We lost Ruben a little over a year ago but his memory thrives within the walls of this old house, his presence amplified in the kitchen, where Wasia too has spent most of her stay with us. The same white-grey marks her muzzle and she wears the same look of longing as food passes before her nose.
Old dogs make my heart swell. They see the very best and very worst of us over their lifetimes and still love us. As pups they take us outside and remind us to breathe in the fresh air and as older dogs they remind us to slow down and enjoy what is right in front of us. They know their time with us is fleeting and as grey creeps across their flanks and blue tinges their eyes, they draw us in to their world and hold us still for the precious days we have together.
So as Wasia watches another batch of vegan lemon curd doughnuts emerge I know in her shadow is another black dog watching from a distance.
Deep breath and on to the doughnuts. While I have made vegan lemon curd doughnuts, the batter for this recipe can be used to create any doughnut you please. I was in the mood for a zesty lemon curd but you could also fill these little puffs with my strawberry chilli jam or a vegan caramel. Simpler still, a light dusting of icing sugar or cinnamon sugar is always a winner. I also made a lemon sugar to dust this batch and you could just go with that. The options are endless.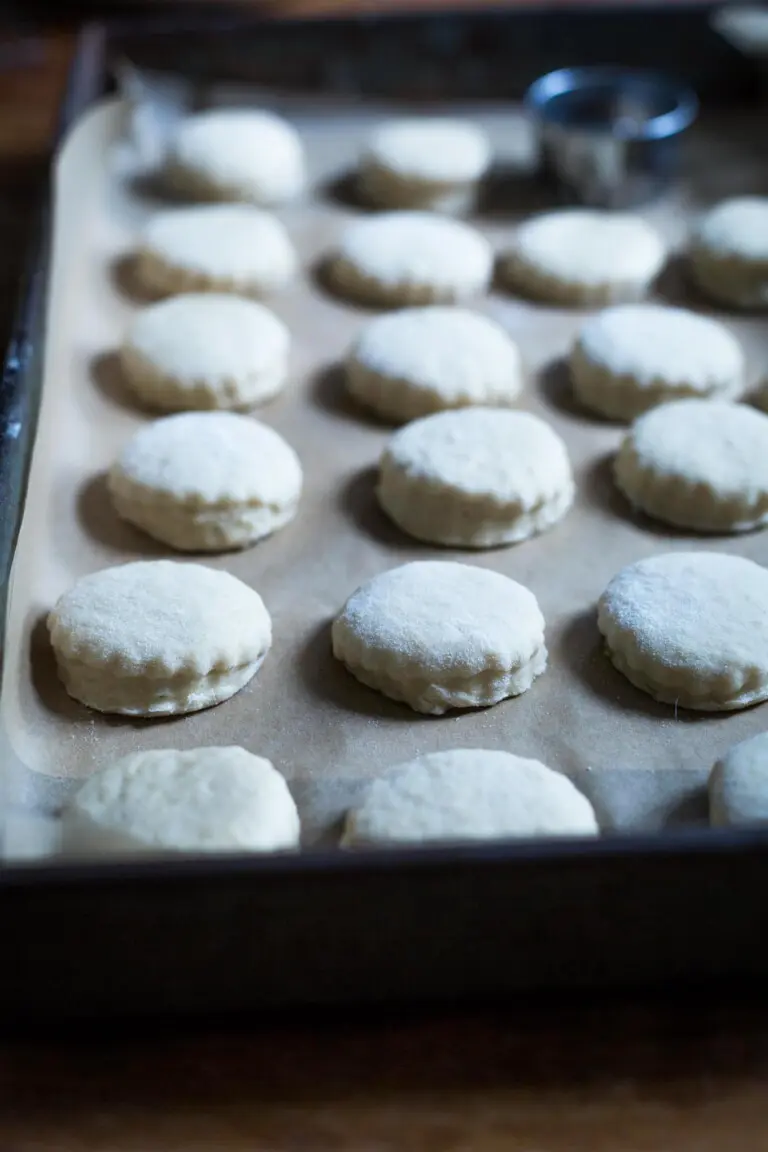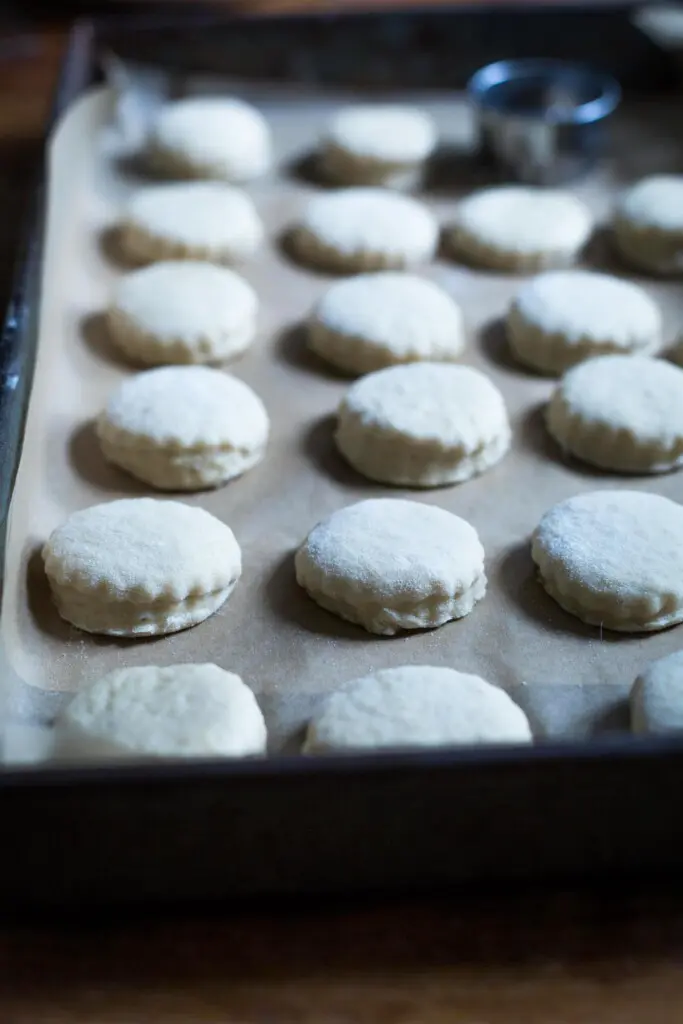 While I haven't included a lemon curd recipe below, you can find a gorgeous recipe from Hannah at Domestic Gothess  and Audrey at The Unconventional Baker has a lovely tofu version. You are spoilt for choice. I will say though, this recipe comes with a word of warning; these vegan lemon curd doughnuts are simple to make, are completely addictive and are not diet. Having said that, one batch makes around 20 doughnuts and there is 130 grams of raw, golden caster sugar in each batch. I didn't do the math but I found those terms completely acceptable. I told you, sometimes you just need a doughnut. And these gorgeously golden, sweet and lemony little guys have more than hit the sweet spot. Enjoy.
NOTE: THESE LITTLE GUYS ARE BEST ENJOYED ON THE DAY YOU MAKE THEM. WITH NO PRESERVATIVES, THEY DON'T HAVE A LONG SHELF LIFE.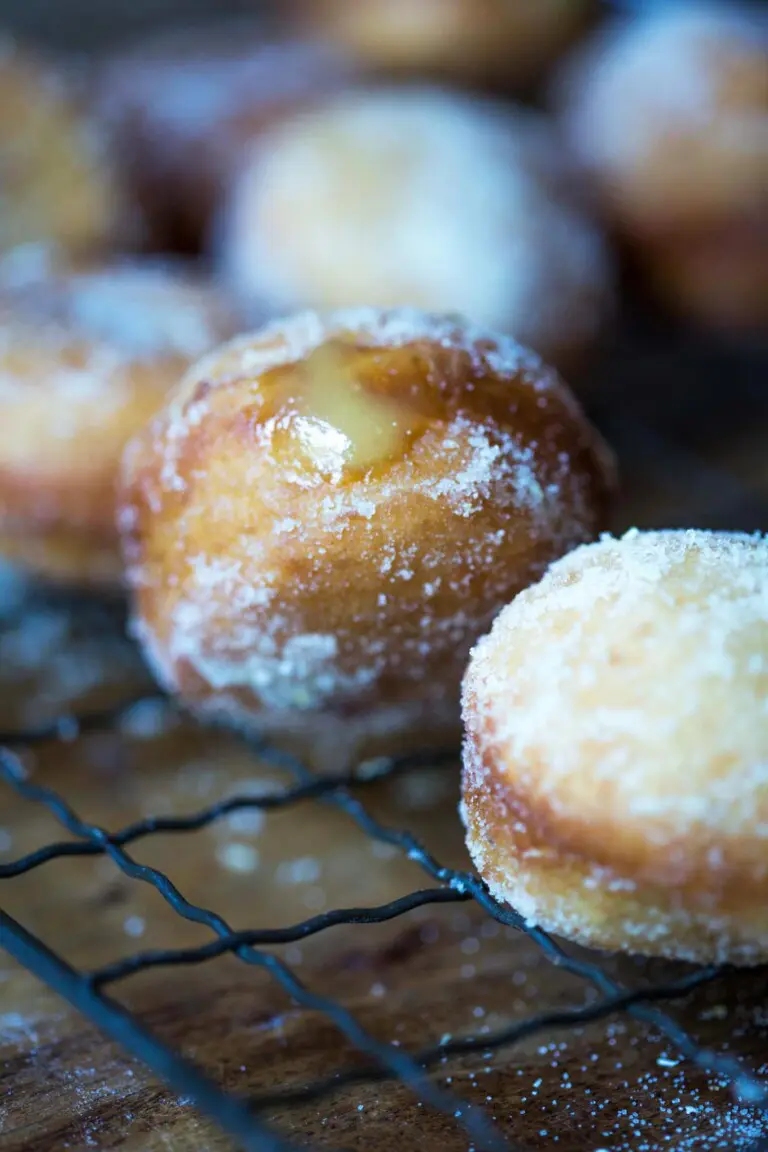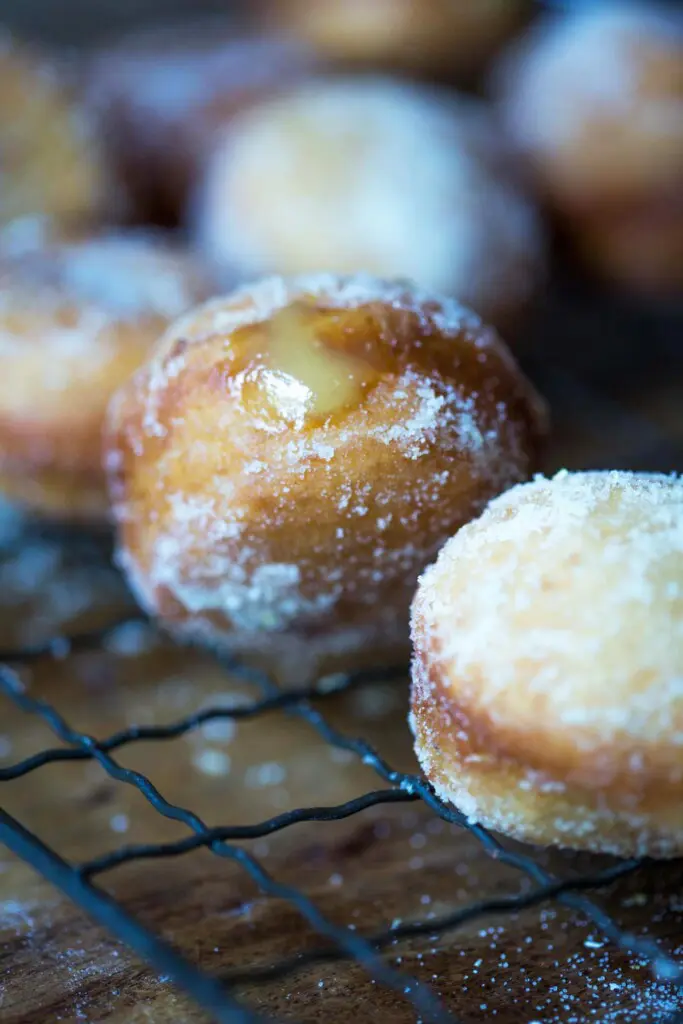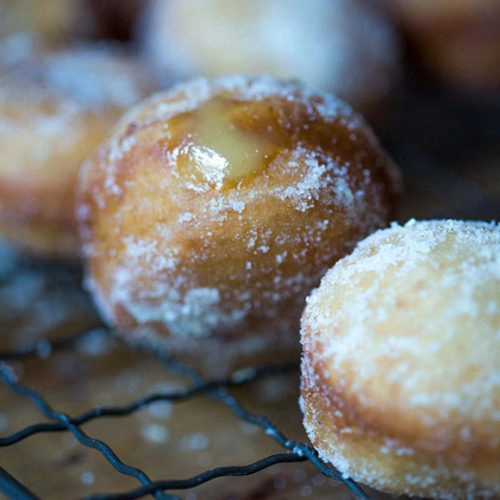 Vegan Lemon Curd Doughnuts
With a sticky and tart lemon filling, these homemade Vegan Lemon Curd Doughnuts are a gorgeous treat for everyone in the family.
Print
Pin
Rate
Ingredients
Doughnuts
250

grams

spelt flour

250

grams

all-purpose flour

130

grams

golden caster sugar

1 ¼

teaspoon

dry active yeast

¼

teaspoon

sea salt

2

teaspoons

egg replacer

225

ml

lukewarm soy or almond milk

110

ml

lukewarm water

75

grams

soften vegan butterLemon Sugar

½

cup

125ml golden caster sugar

zest of two lemonsTo Cook

500

ml

sunflower oil or enough oil to fill a deep fryer
Instructions
To make the lemon sugar, combine the sugar and lemon zest in a food processor and blitz until the zest is broken down and combined.

Place the sugar on a plate to dry before storing in an airtight container in a cool, dry place. 

To make the doughnuts, combine the yeast, warm water and a small pinch of sugar in a bowl and stir to combine. Rest in a warm place for around 5 minutes or until the yeast froths. 

Add the warm milk to the yeast mixture.

In a large mixing bowl combine the flours, sugar, egg replacer and salt. 

Using a spoon to stir (copying a bread mixture's action) slowing pour in the yeast mixture. 

Add half the butter and knead in before adding the second half.

Dust a clean surface with flour and turn out the dough. Knead the dough for around 4 minutes. If the dough is super sticky, add more flour a small amount at a time (around 1 tablespoon). I added around 3 extra tablespoons.

Form the dough in to a ball and place in a lightly greased bowl covered with clingfilm. Place in a warm spot to rise for 1 hour.

Turn out the dough on to a floured surface and using a rolling pin roll it out to around 1.5cm. 

Line a large baking tray with baking paper. 

Using a small round cookie cutter or glass, cut out the doughnut rounds and place them on the baking tray. Cover loosely with cling film and set aside for 20 minutes. 

Meanwhile, heat the oil in a heavy-bottomed pot or deep fryer to 170 degrees C. 

Before frying, place kitchen paper on a plate or board to drain the doughnuts immediately after cooking. 

In a mixing bowl add a good amount of the lemon sugar to toss the doughnut in. 

Have another plate ready to receive the doughnuts. 

Carefully place 3 or 4 doughnuts in to the oil. Cook on one side for around 1 minute or until golden. Carefully turn over the doughnuts with a large spoon and cook the other side.

Remove the doughnuts carefully and place on the kitchen paper for a minute. 

Toss the doughnuts in the lemon sugar and pop on a plate.

Repeat with remaining rounds.

If you are filling your doughnuts, fill a piping bag with your lemon curd or jam filling. 

Using the end of a teaspoon, make a small hole in the back side of each doughnut.

Fill each hold with filing before serving. 
Notes
This dough is sticky. Don't be tempted to add too much flour or you'll end up with dry doughnuts. As long as you can handle the dough, it is fine. I use a dough scraper during kneading to help peel the dough from the counter. 
I invested a few dollars on a candy thermometer, perfect for testing oil temperature. 
Yes You Can Vegan Egg Replacer with organic chia worked great in this recipe. I didn't mix it with water but simply popped the chia mixture straight in. I don't work for or endorse this company, I just used their product and it worked a treat. 
NOTE: THESE LITTLE GUYS ARE BEST ENJOYED ON THE DAY YOU MAKE THEM. WITH NO PRESERVATIVES, THEY DON'T HAVE A LONG SHELF LIFE. 
Tried This Recipe?
I'd love to hear your feedback. Rate it & leave your feedback in the comments section below. Or you can tag @mygoodnesskitchen or hashtag #mygoodnesskitchen on Instagram. Thank you!