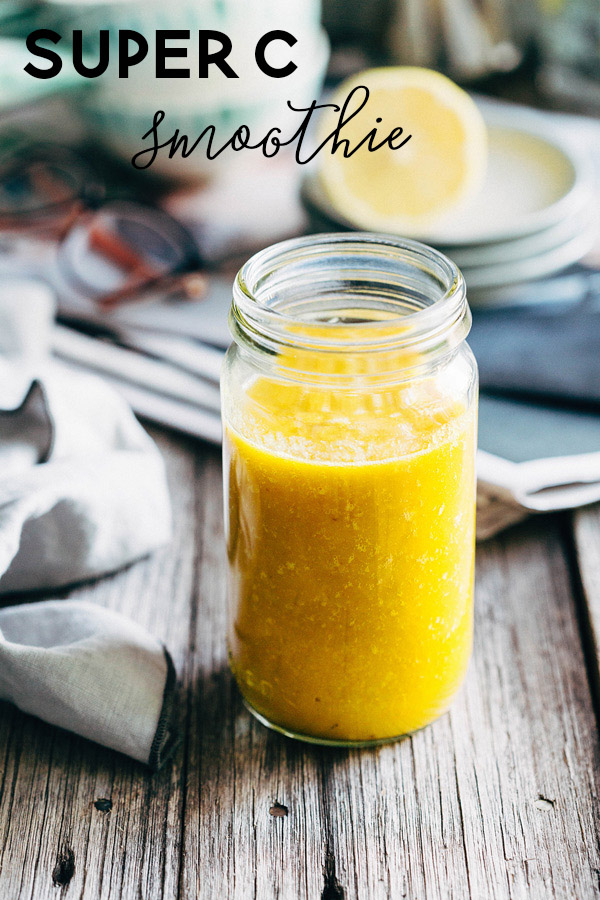 This Super C Smoothie is a deliciously sweet citrus smoothie to help combat flu season or just a lovely addition to your smoothie rotation.
Where were we before the smoothie phenomenon? Did we really eat our vegetables and take Vitamin C tablets to combat the common cold. How quaint. I remember my mother making hot lemon and honey drinks when we were young. Throw in some goji berries and she may have been ahead of her time. I do love a good smoothie but I am not as impassioned as some. I still eat my vegetables, I'm old fashioned that way. However, when it comes to convenience, ease and concentration of vitamins the smoothie has me over a barrel. I can stuff, mulch, mash and chop as many vegetables as I can hide in to a dish but the smoothie is just easier. And when the elf has a cold nothing hits the spot like my Super C Smoothie.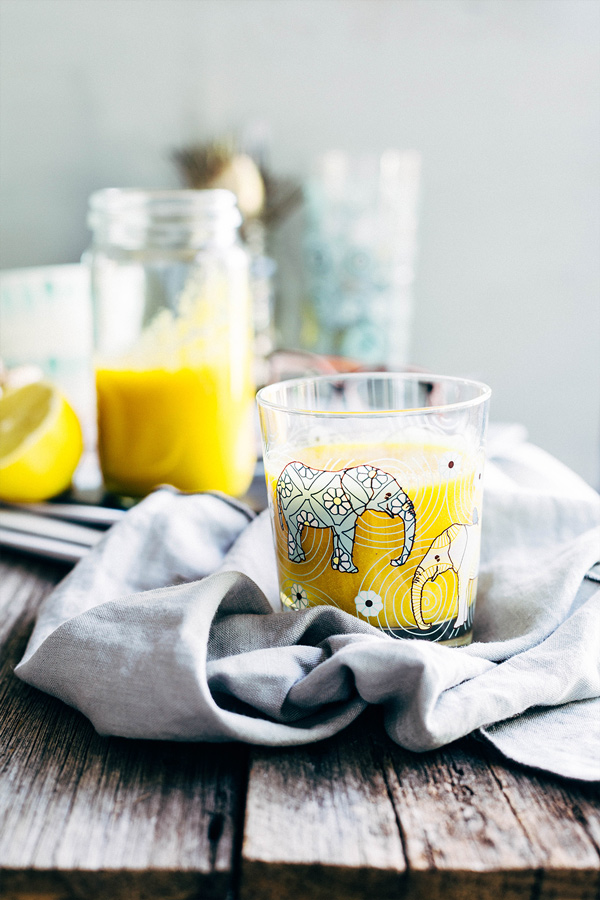 The elf has been battling a cold on and off for a few weeks. I am not sure if it is the weather or it's that kids in playgroup are sticky and gross and touch each other constantly. They are a beautiful little group and I love that she is fitting in so well and learning to "play nicely" but let's be honest, toddler play is miniature fight club. There are no rules and no-one talks about it, especially the parents. It's only polite to look away when another child eats your child's booger. Or laugh awkwardly. Playgroup is a country without borders where eating each other's playdough is a pledge of allegiance. A cold for one is a cold for all. Hazaar!
So the little one has spent the last few days feeling "b-ery stuffy" and battling a head cold we thought we had beat last week. But the little green bugger returned so I now turn to my trusty blender for aid. It's tough when the little ones get sick. They can't really take anything and don't understand the only way to heal is to rest. I try to explain jumping on the couch isn't rest even though, yes, it is indoors but you can't argue with a two-year old and a Great Dane puppy. I am an island.
She won't eat too much but she will drink this smoothie. I make it for the both of us and water hers down a little with additional coconut water. Heaven forbid I use regular water. What kind of blogger do you take me for? This Super C Smoothie is made sweet by the frozen mango but packs the punch of orange, lemon, pineapple, golden beetroot and ginger.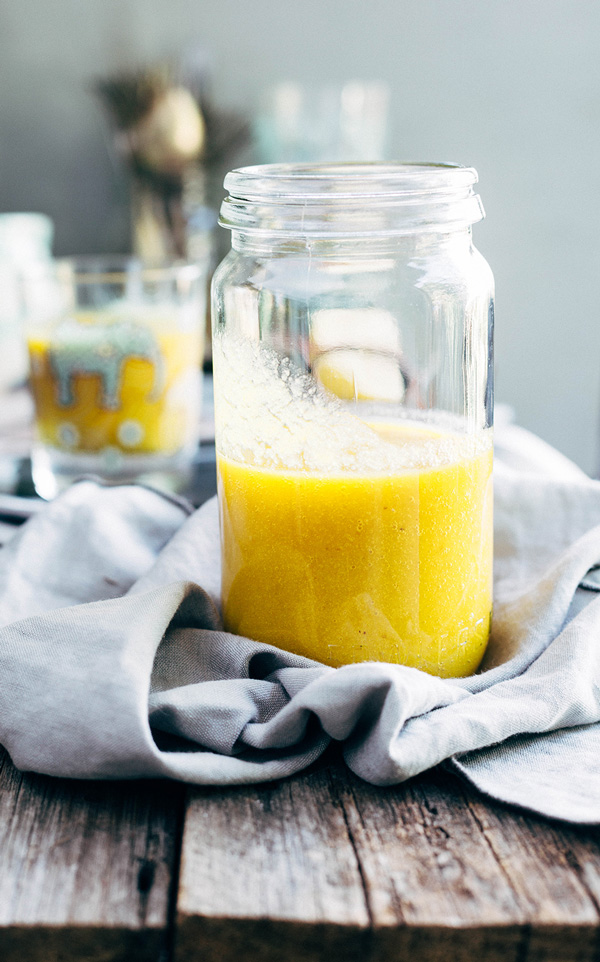 With a much cleaner taste than milk smoothies, the Super C Smoothie feels like it's doing you good the second you sip it. It is sweet and zesty with an ever so slight bite from the ginger. I used golden beetroot in this recipe for two reasons; 1, it has more Vitamin C concentration than it's darker cousin and 2, it is less earthy tasting than traditional beetroot. While the elf is in a b-ery weakened state she is still savvy enough to spot a vegetable at ten paces. The golden beet blends in with all the other sun-shiny goodness.
Combing orange, frozen mango, lemon, golden beets and ginger, the Super C is a gorgeous golden concoction loaded with cold fighting ammunition. Besides that, it tastes like a glass full of sunshine and makes a happy addition to the smoothie rotation. Enjoy, xx. And yes, regular water is fine.

Super C Smoothie
Ingredients
Juice of 1 large Valenica orange

3/4

cup

fresh pineapple

chopped

1

med golden beet

washed and chopped

2

cm

thumb of ginger

chopped (adjust to your taste)

3/4

cup

frozen mango

1-1 1/2

cup

coconut water

depending on how thick you like your smoothie

Juice of half a lemon
Instructions
Combine ingredients in a blender and blitz until smooth.

For best health results, drink immediately