This Fresh Wasabi Pea Avocado Toast is my new food happy place. Wonderfully simple, fresh and vibrant it is a gorgeous pick-me up snack ready in minutes. If you love your asian flavours, you're going to love this.
"As soon as I saw you, I knew a grand adventure was about to happen," Winnie the Pooh.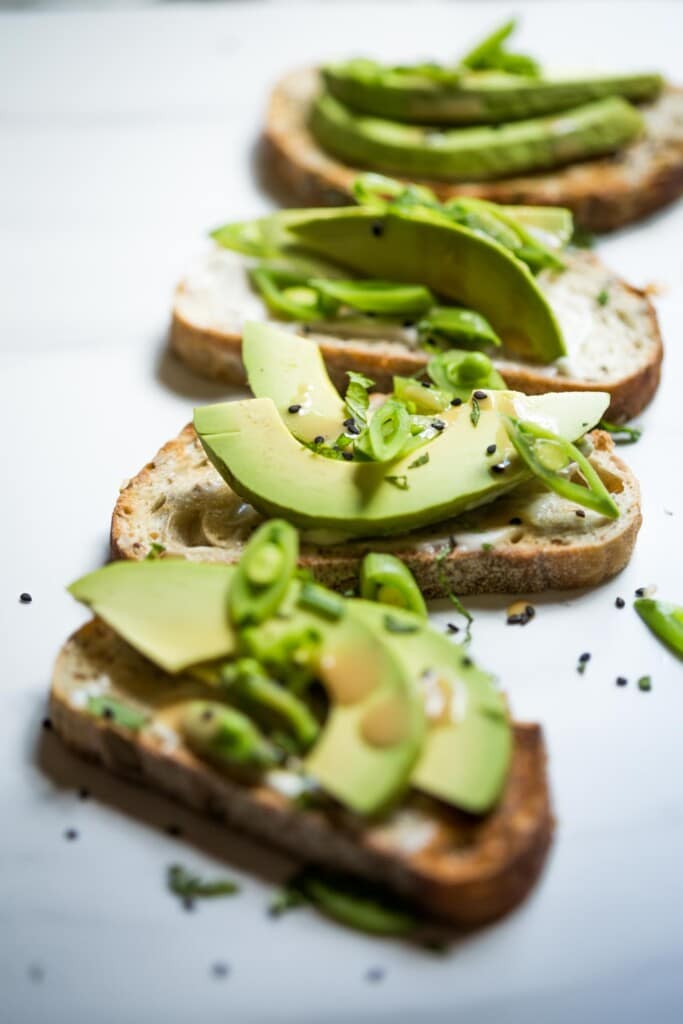 I'll preface this post by saying,  I love my daughter. She is a wonderful, spirited, brave and funny little person with a kind heart. She performs random acts of wonderfulness that always make my heart bubble.  From holding my calves when she thinks I am up too high while shooting for the blog to awkwardly patting my back when  I am tired or sad, her sweetness can melt me.
However, it's not always sunshine and acts of chivalry. This week she went back to playgroup after the Christmas break and I have to tell you, I could have done cartwheels in the car park. Some weeks are just one big climbing rope covered in grease and wrapped in chicken wire and this was one. I have lost count of the times I have heard, "Go away, Mummy," "I want Daddy, not you," and my personal favourite, "I don't want you." I will confess to an almighty urge to give my gorgeous three year-old the bird. In my defence I didn't actually give her the bird, I gave her a mental bird. Not the same thing.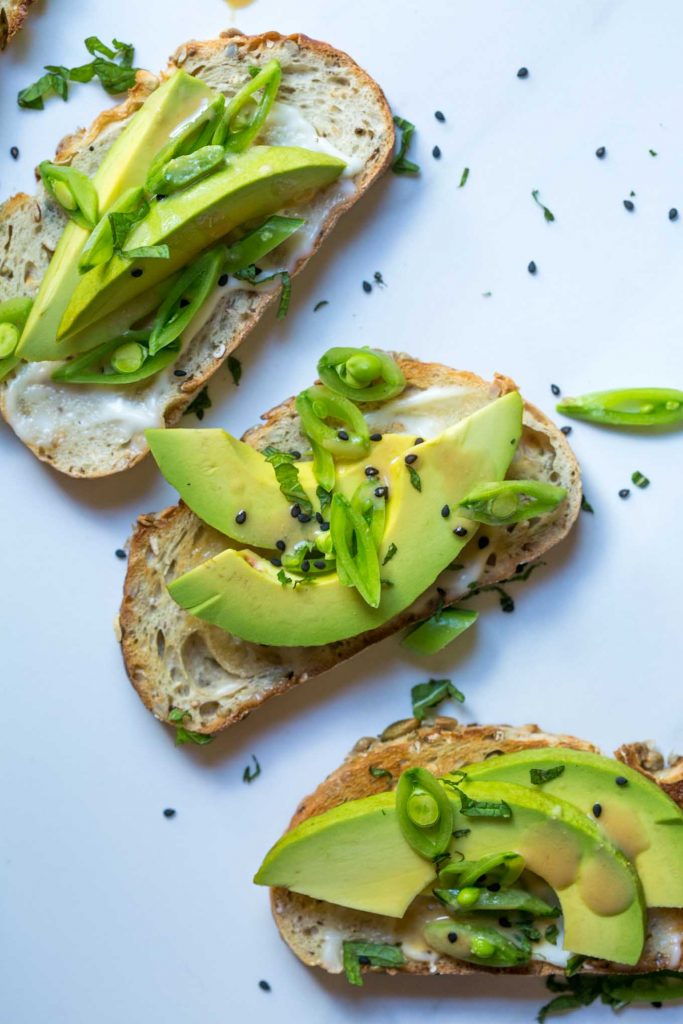 So how does any of this relate to my fresh wasabi pea avocado toast? Perfectly. This recipe could have easily been a chocolate cake or a cheeky muffin but in my hour of post-toddler drop off bliss, I wanted something quick, something delicious and something that wasn't made for someone else. Sitting in my window seat, the house seductively quiet, I eat my toast with its fresh green peas and slightly searing wasabi flavours and breathe. For the next four hours the house is mine. Sigh.
With slices of creamy avocado, crunchy shards of green pea, mint and finished with a hit of wasabi miso drizzle, my fresh wasabi pea avocado toast works for Sunday brunch or simple a moment of bliss in your favourite nook.
Enjoy.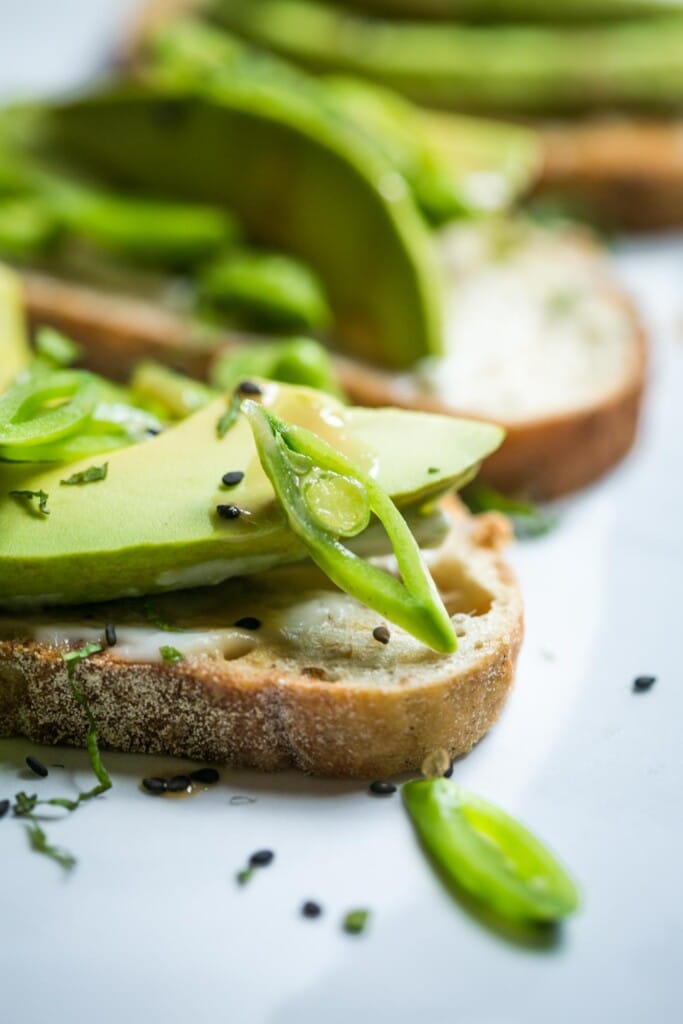 Fresh Wasabi Pea Avocado Toast
Ingredients
4

slices

seeded bread

gluten-free if needed or try sweet potato toast

1

avocado

peeled and de-seed and sliced on an angle

4

green peas in their pods

a small handful of mint

finely sliced

vegan or regular mayonnaise

I use Vegannaise

1/2

teaspoon

black sesame seeds

sea salt Wasabi Miso Drizzle

2

tablespoon

40ml Shiro or light miso paste

1

teaspoon

5ml wasabi paste

juice of 1 lime

2 - 3  

tablespoons

water
Instructions
Blanch the pea pods in boiling water for 20 seconds before removing and running under cold water to stop cooking. Slice in to thin diagonal slices. 

Combine the dressing ingredients in a bowl and whisk to combine. 

Lightly toast the bread

First, smear a good dollop of mayonnaise on to each slice of toast.

Add a few slices of avocado and season lightly with salt.

Sprinkle with the pea slivers and a little mint.

Finally, dress lightly with the wasabi miso drizzle and sprinkle with black sesame seeds to serve. 
Notes
To serve this as smashed avocado toast, smash the avocado, mint, sea salt and a good squeeze of lime together in a bowl. After the mayonnaise, scoop the smashed avocado on to the toast, sprinkle with the peas and drizzle with the wasabi miso drizzle.