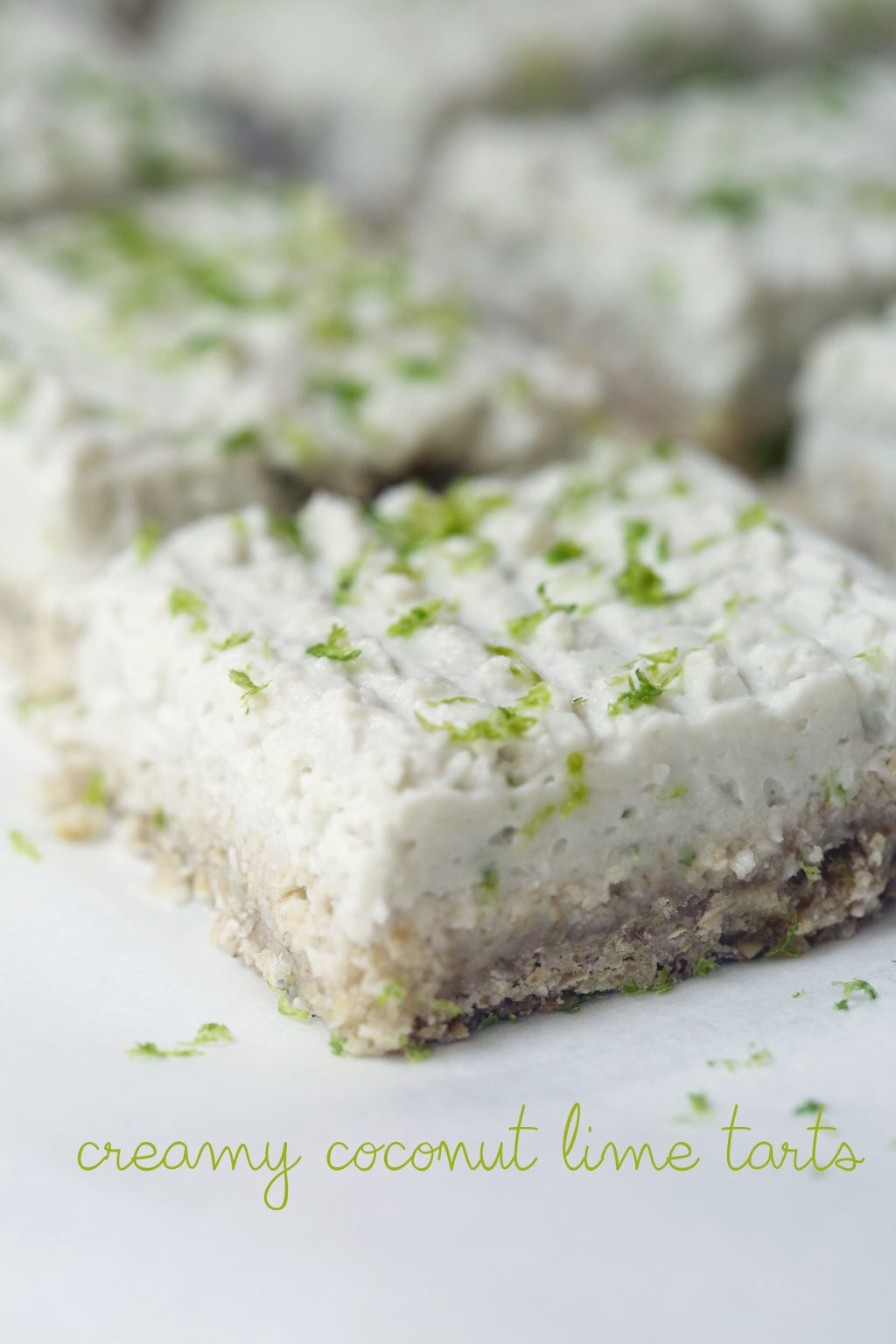 Creamy.
Zesty.
Sweet.
Delicious.
I must have a thing for citrus and coconut. It was less than a month ago I posted the coconut lemon cakes made with cannellini beans. Oohh, lemon cakes. Mmmm, good times.
Anyhoo, when you try these, you'll see why I love the combination of creamy coconut and punchy lime. They are light, sweet, citrus  and just yum.
Base
1/2 cup coconut flour
1 1/2 cup rolled oats
1/2 cup desiccated coconut
3 tbs maple syrup
4 tbs coconut oil, melted
5 tbs water
Preheat oven to 160 degrees C and line a brownie tray with parchment. Blitz ingredients, except the water, in a food processor until it starts to come together. Add water slowly to form a sticky batter than holds together when pinched. Press the mix in to the tray and bake for 8 – 10 minutes or until the edges are golden. Remove from oven and allow to cool.
Lime Coconut Cream
1 x 400ml can coconut cream
Zest and juice of 3 limes
1/4 maple syrup
1/2 desiccated coconut
Blitz all ingredients in a blender or processor until smooth. When the base is cool, pour the coconut/lime cream over the base. Cover with foil and freeze for at least one hour. Slice gently and serve with more lime zest. Store in fridge for up to 3 days. If you can.
I