This dairy-free hot chocolate is creamy on the tongue and full of the sweet chocolate I remember from my youth…or my thirties.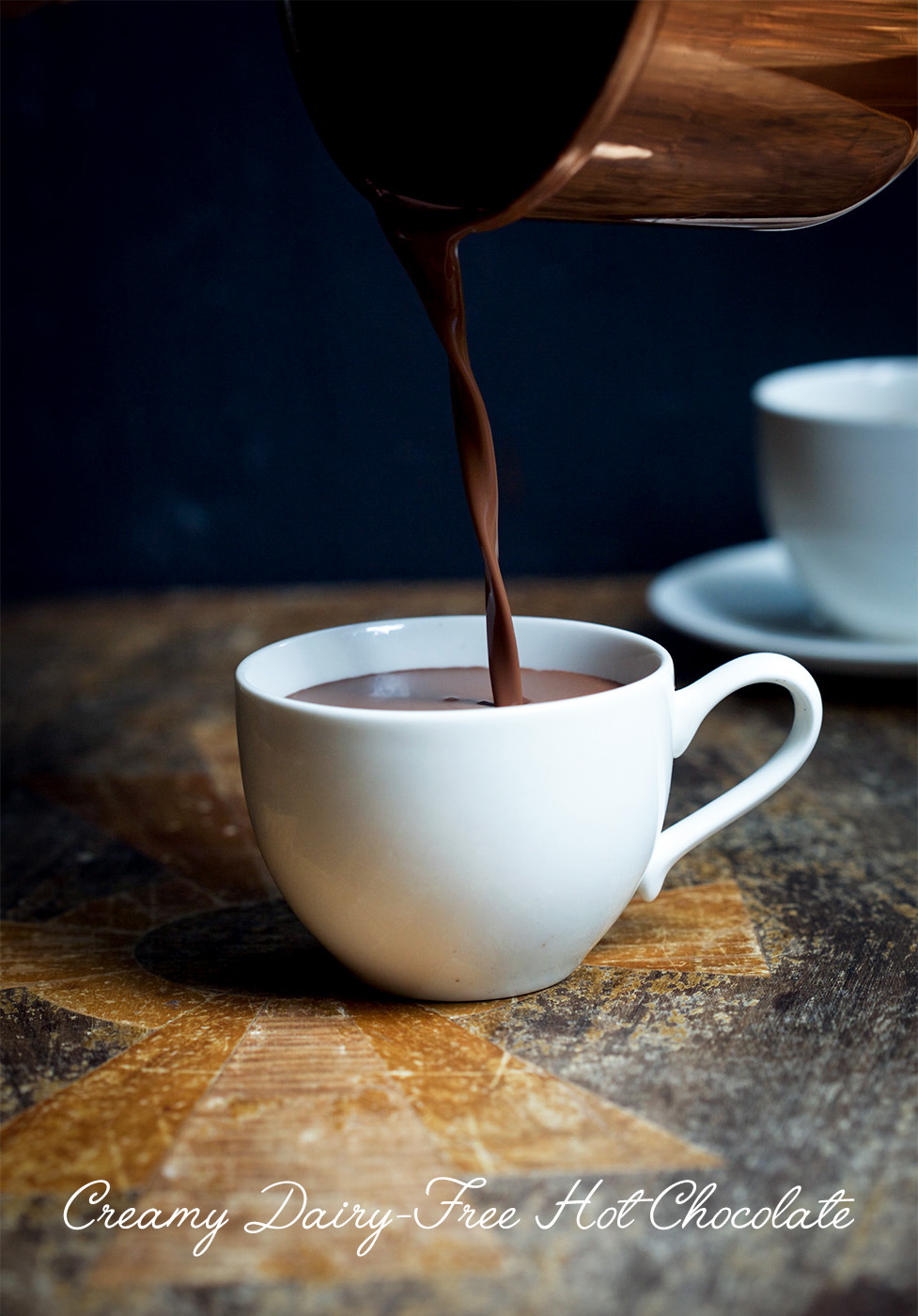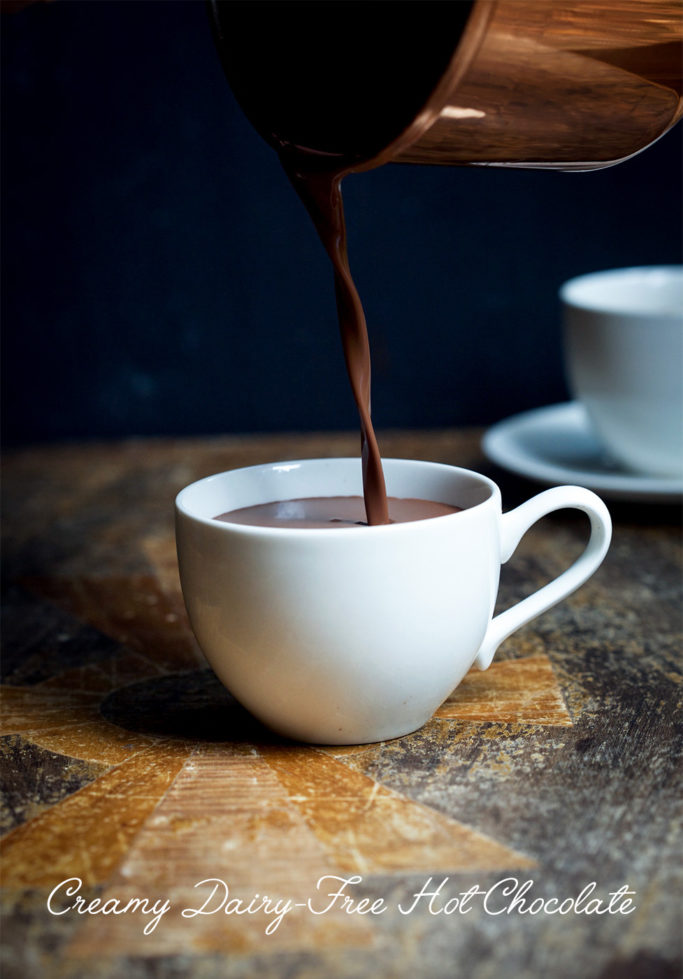 I am chocolate's bitch.
Pardon my language but it had to be said. I am chocolate's mistress, handmaiden, lackey…whichever you are more comfortable with. The point is, I pine for my lost love. While dark chocolate is OK, in my heart there is a giant milky hole where milk chocolate once lived.
BUT, as with all great lovers if it was meant to be, it will be. And today, so it is. Welcome home lover.
The full-bodied joy of this drink comes down to technique, not ingredients. We heat to a good simmer and then let it cool a tad, the sugar and coconut milk thickening as it does.
Creamy Dairy-Free Hot Chocolate
2 tbs coconut or another unrefined sugar (the more caramel-like, the better)
1/3 cup coconut milk, shaken
3 tbs raw cacao (use more or less to your taste)
1 cup almond milk
1/2 tsp vanilla
pinch salt
Add the sugar and coconut milk to a small saucepan on low heat. Stir until the sugar dissolves, the mix will be thick. Add cacao and stir to a smooth paste (remove from heat if you feel your mix might burn). Return to heat and add 1/2 of the almond milk and stir to combine. Add the other half. Stir in vanilla and a pinch of sea salt. Bring to a simmer and remove from heat. Allow to sit for about 3 three minutes before serving.
Makes 2 serves. Or 1 for me.