Last updated on July 24th, 2020 at 08:27 am
With the Easter break mere days away, I've pulled together 10 vegan recipes, perfect for making your weekend easier. From breakfast to dinner and all the chocolate in-between, I've got your Easter covered with these vegan Easter recipes.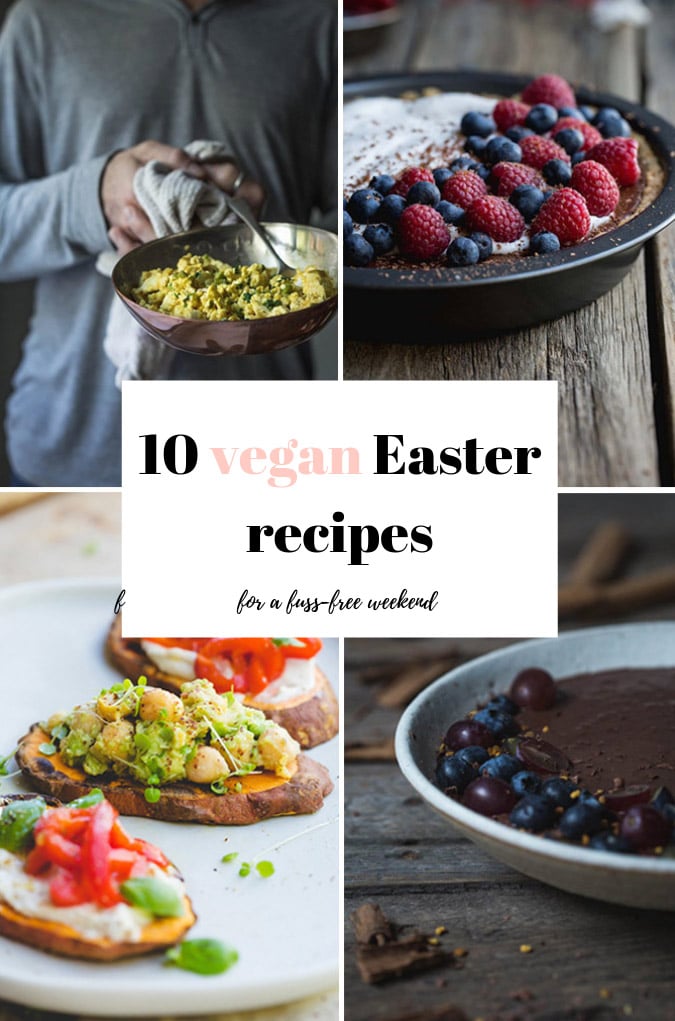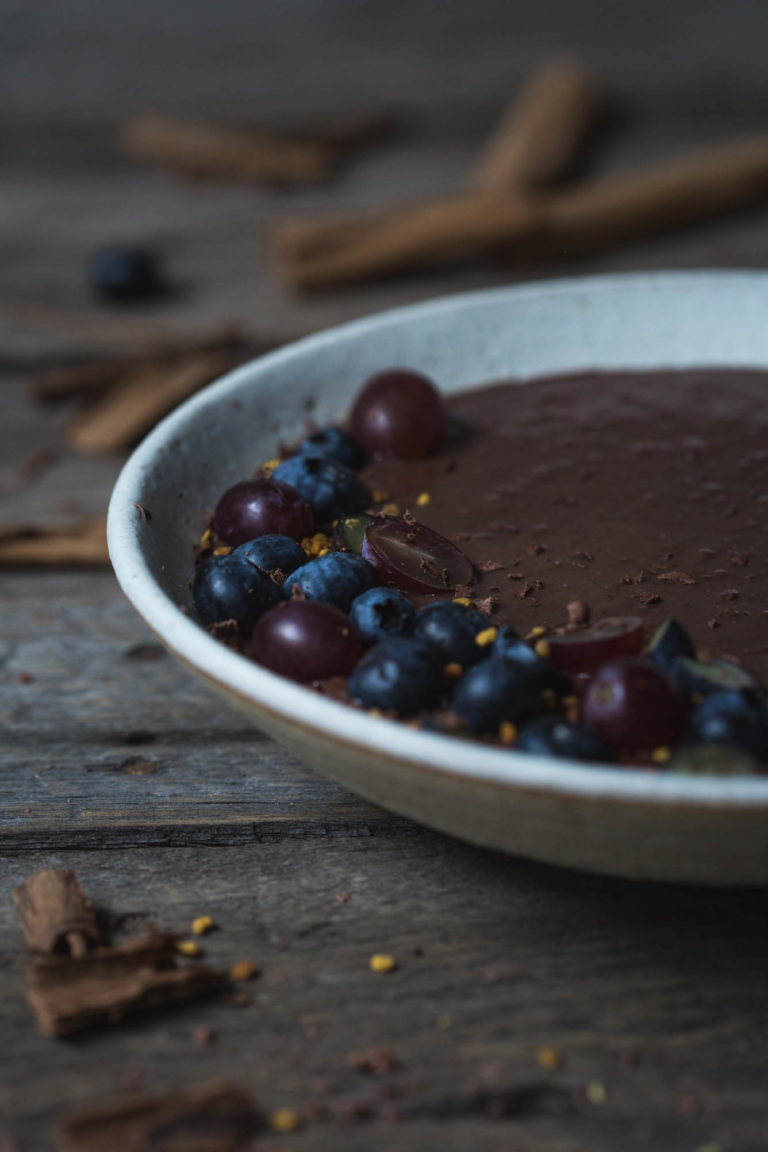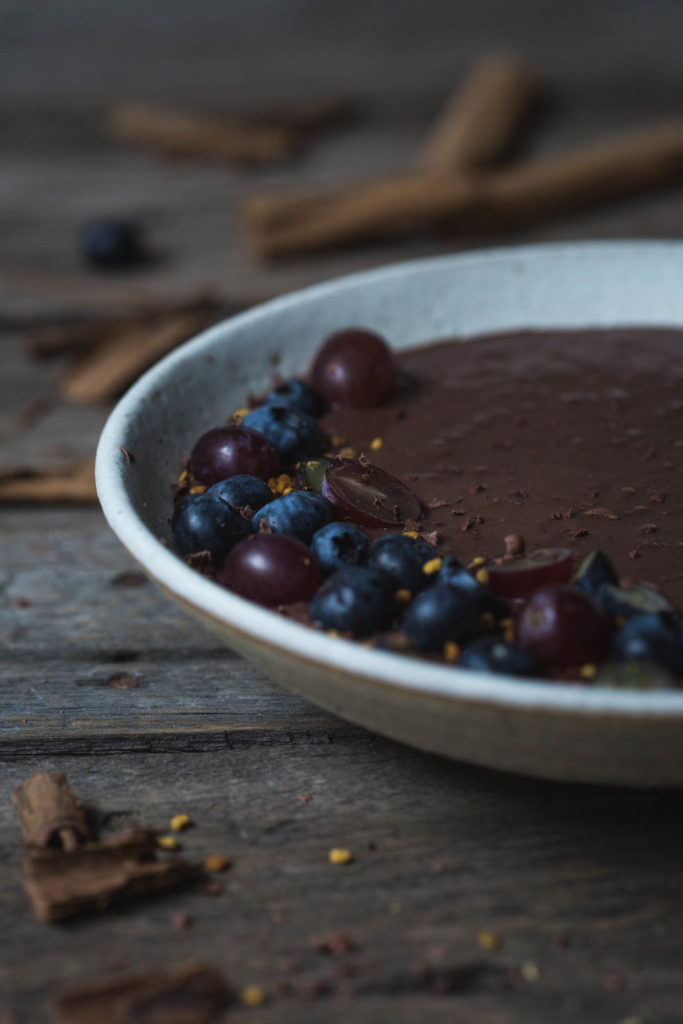 If you can't eat chocolate for breakfast during the Easter break, when can you? My answer is always and this Mexican Inspired Chocolate Chia Pudding will do nicely. It works as a lovely dessert too.
My savoury and Simple Sweet Potato Toast Recipes are the perfect breakfast or brunch food with your choice of smashed sumac avocado and chickpeas or smoky pepper with cashew cream and baby basil.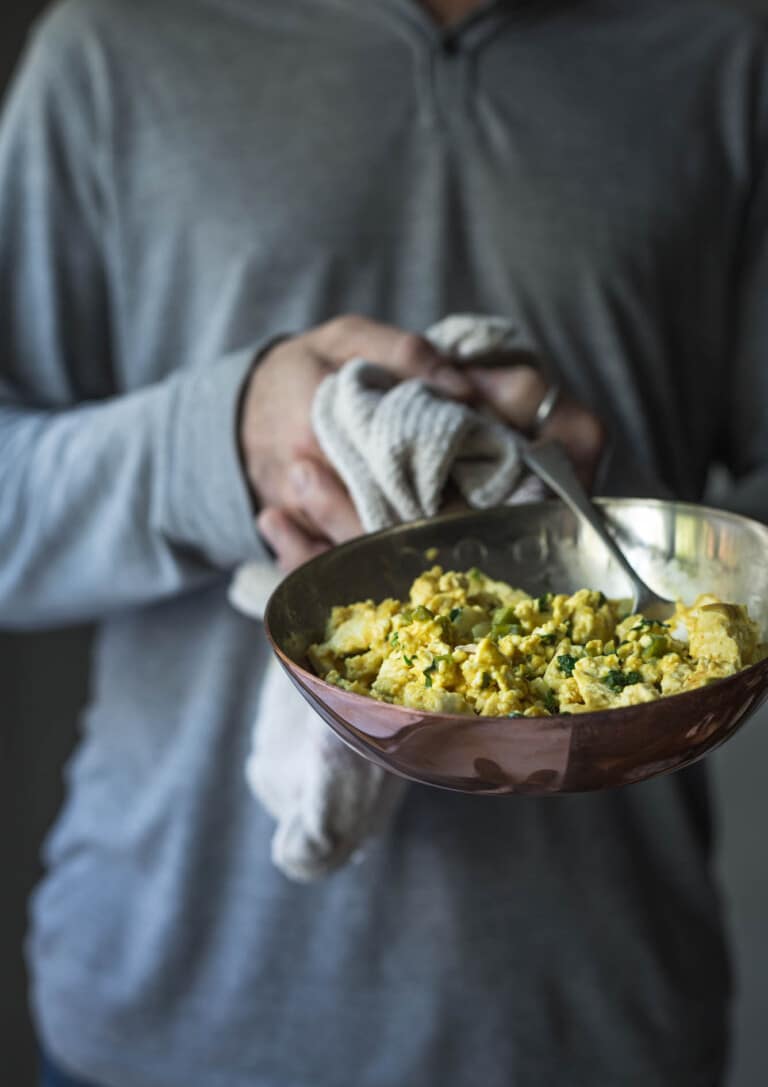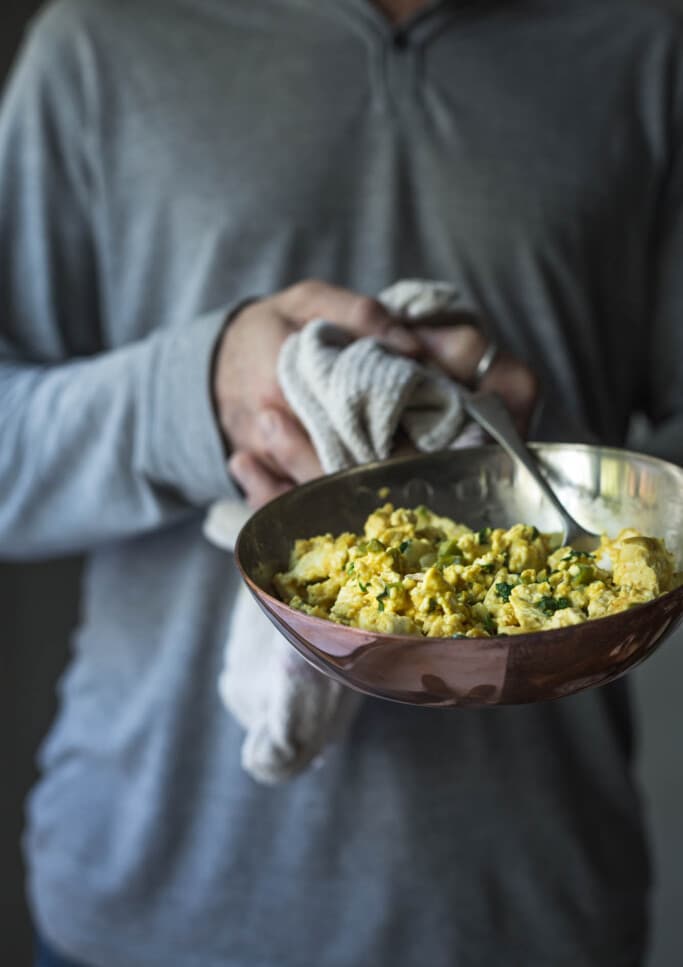 I had to include this Inspired Soft Tofu Scramble in the roundup of vegan Easter recipes, it's just a lovely way to begin a holiday weekend and something the whole family can enjoy.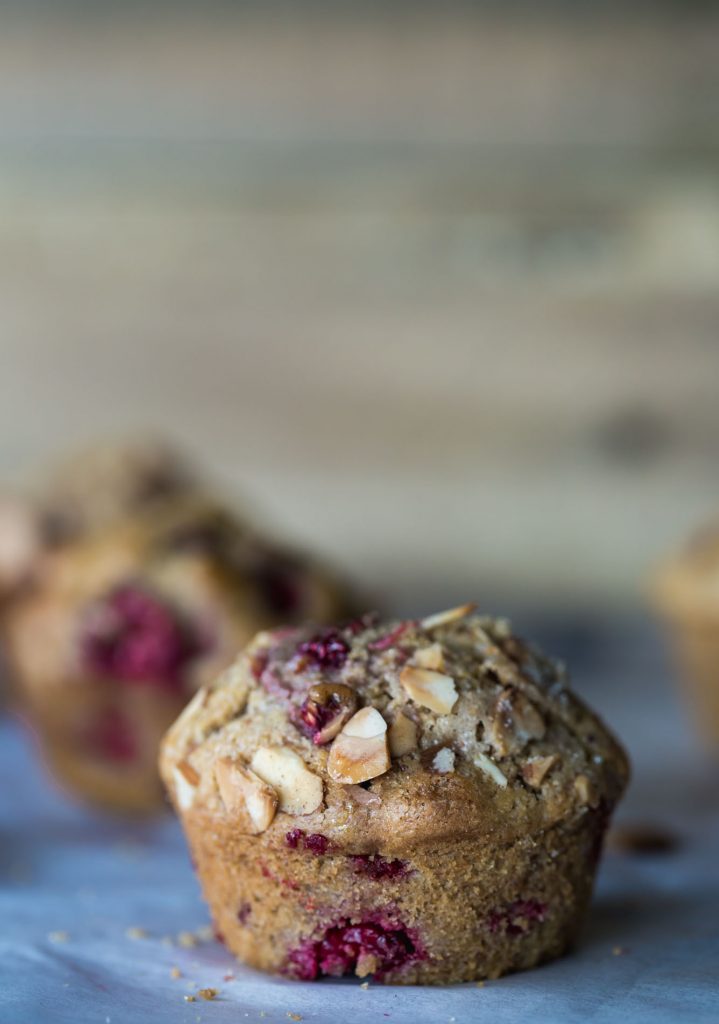 OK, so they aren't chocolate but they are a sweet and simple start to the day. These Vegan Almond Butter Raspberry Muffins are filled with juicy, sweet raspberries nestled within an almond infused moist muffin cake.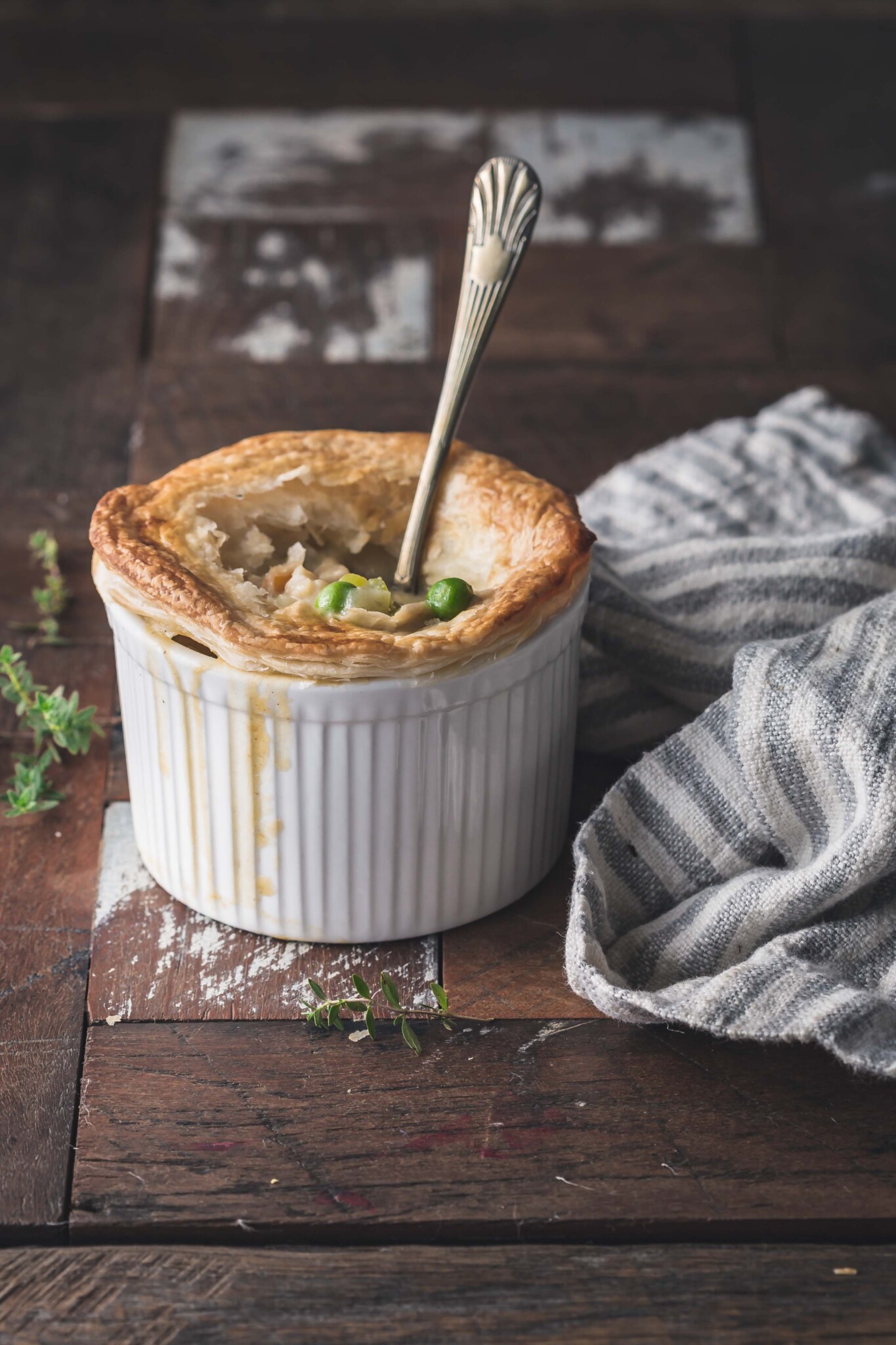 Taken from my cookbook, this Carnivore-Approved Vegan Pot Pie Recipe makes lovely little pies perfect  for lunch or a light dinner. Made with shredded oyster mushrooms, they are a dead-ringer for a traditional chicken pie.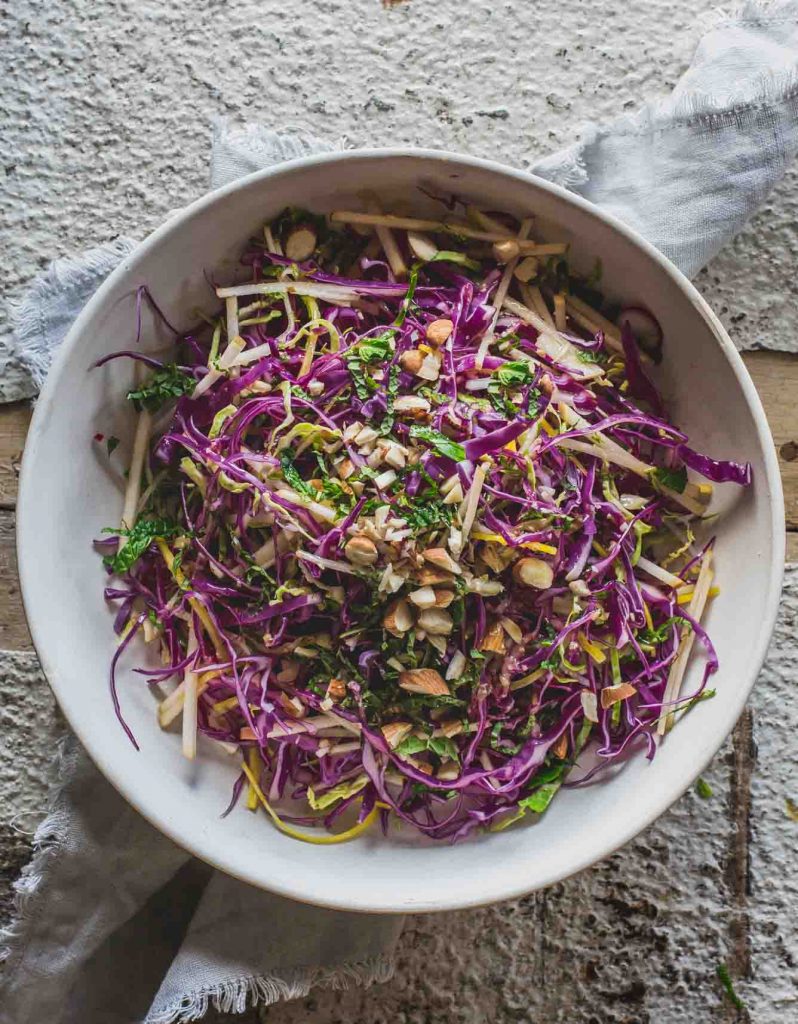 To balance out the chocolate frenzy, I am adding this Delicious Detox Salad with Orange Miso Dressing to my vegan Easter recipes list. It's clean, healthy and above all, a delicious addition to the Easter table.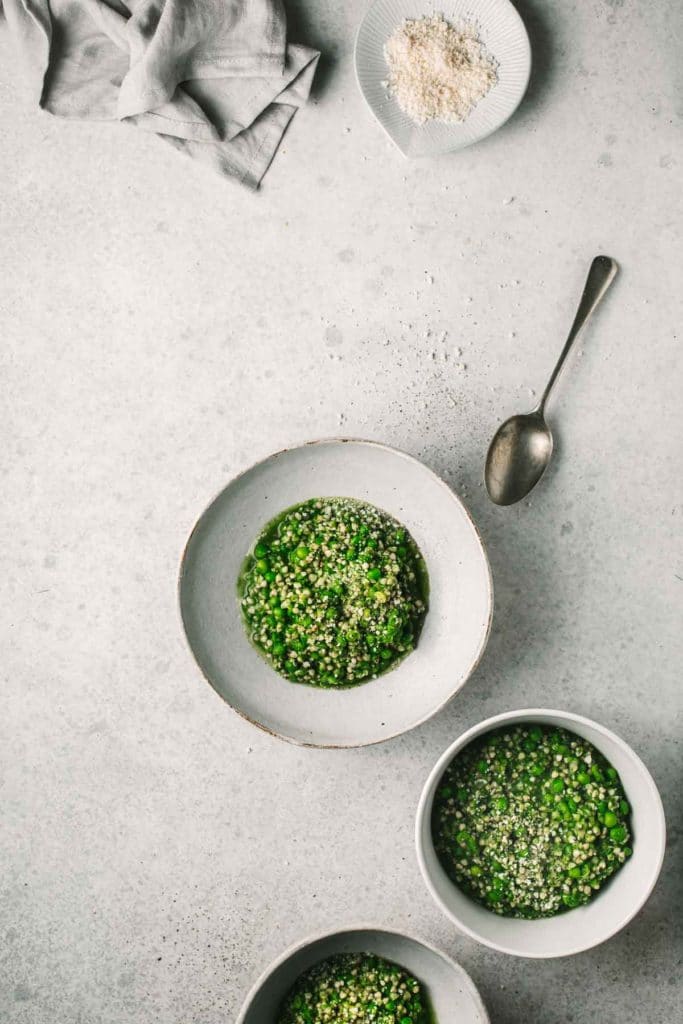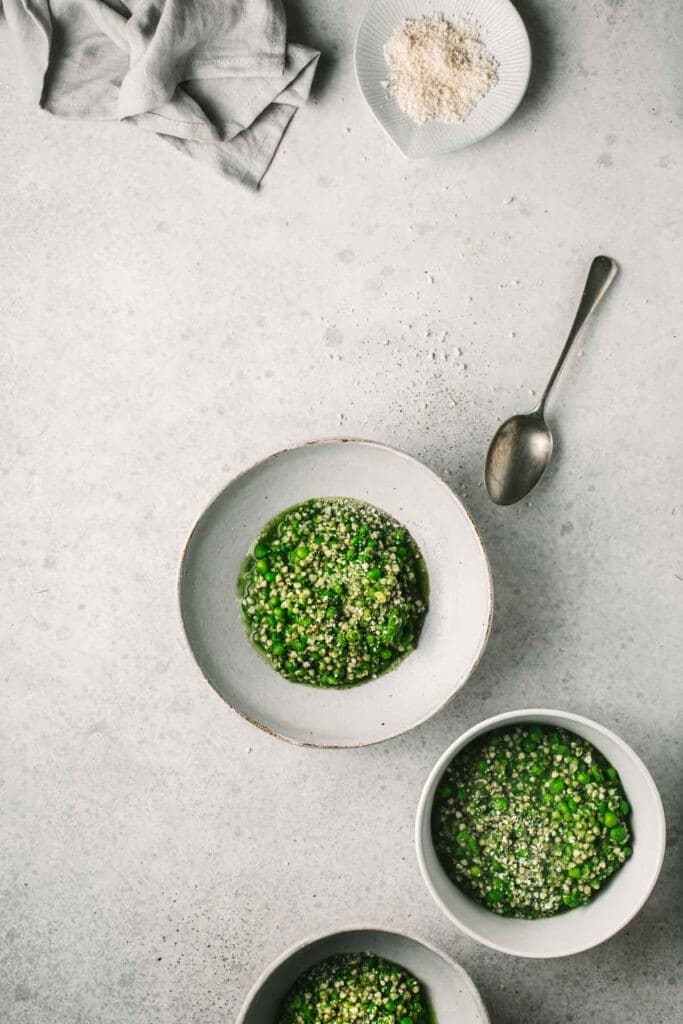 A gorgeously vibrant bowl of goodness, this Green Pea and Mint Buckwheat Risotto is a fresh and healthy spin on traditional rice risotto that doesn't forfeit flavour.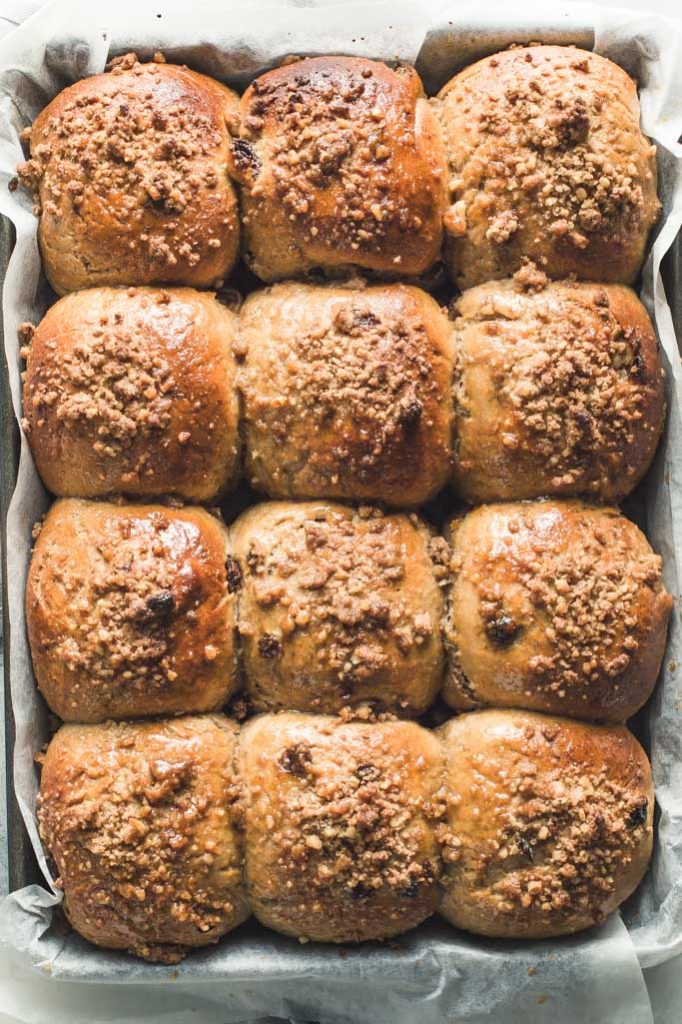 This list of vegan Easter recipe isn't complete without sticky buns and these Carrot Easter Buns with Walnut Streusel  are a delicious hot cross bun / carrot cake fusion. So good!
This Soy-Free Silken Chocolate Vegan Pie is one of my favourite chocolate desserts to make. While you can make it with silken tofu, this version is made with chickpea tofu so even soy-free peeps can enjoy it. To learn how to make chickpea tofu check out my Game-Changing Chickpea Tofu Green Bowl. It's easy and a nice change to soy-based tofu.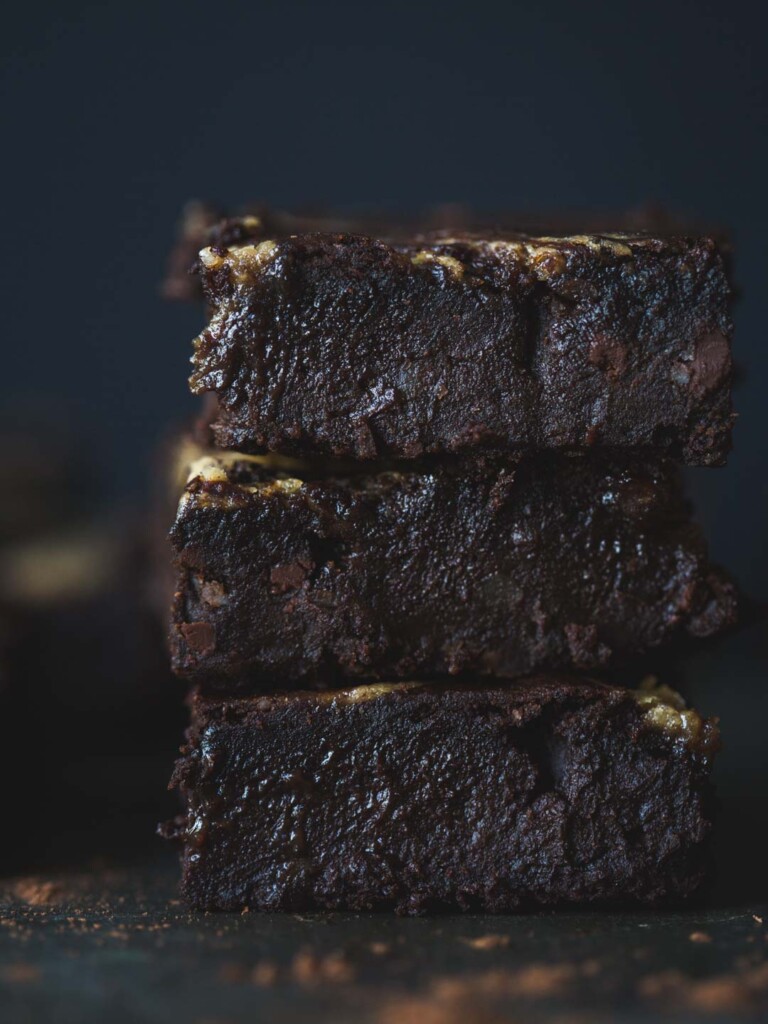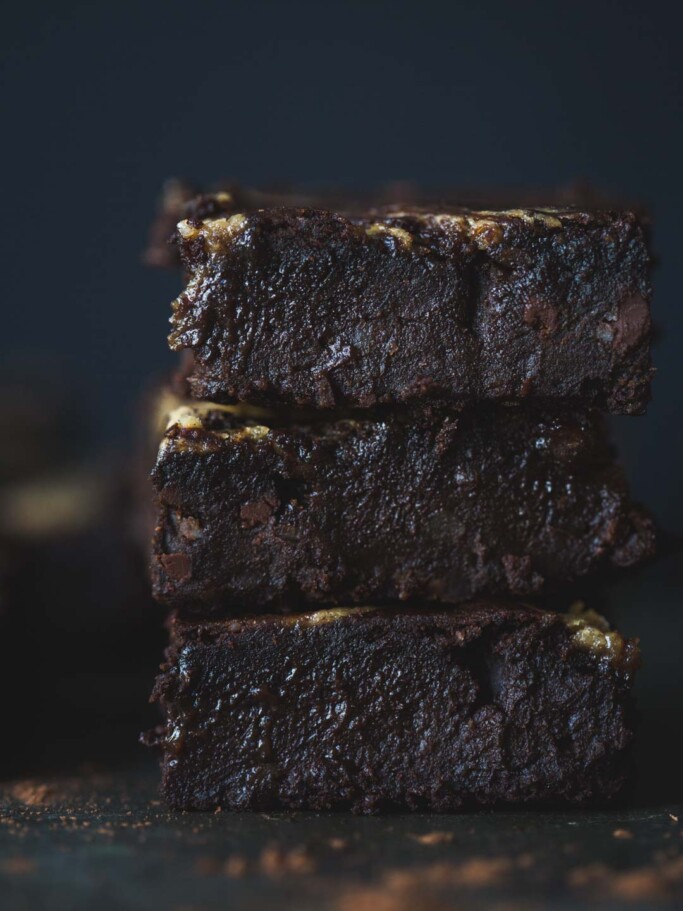 Chocolatey, gooey and so delicious, these Tahini Caramel Black Bean Brownies are a family favourite around here. Not for the faint hearted, they are dark and rich but that's what nice-cream is for, right?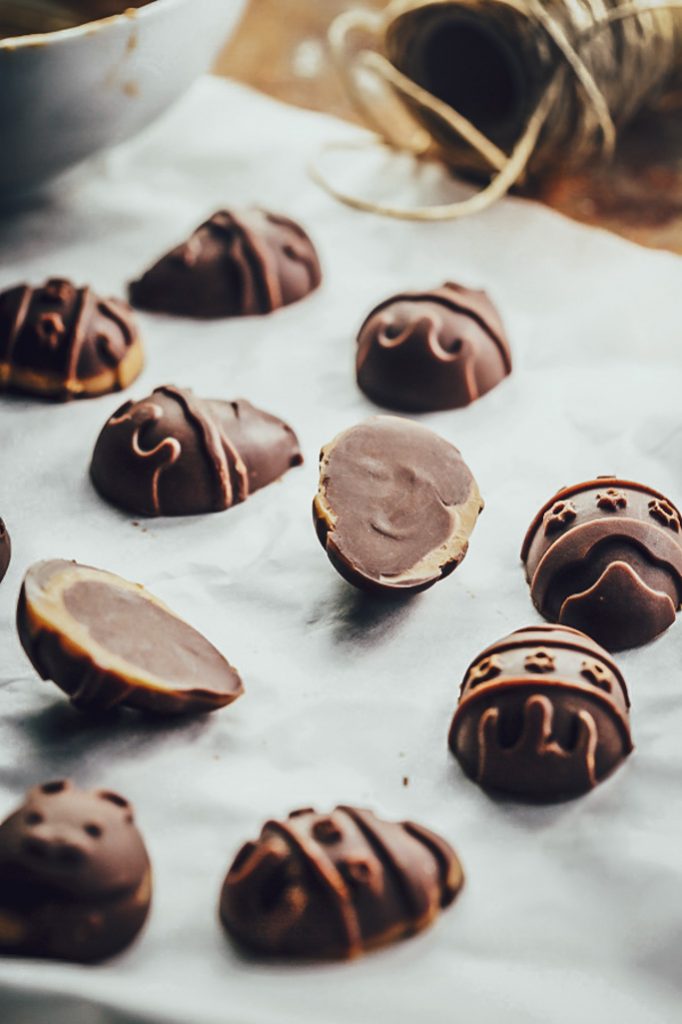 Eggies! These Vanilla Fudge Chocolate Eggs are made from scratch and ready in a jiff. Perfect for Easter or...you know...everyday.
So there you have it; 10 last minute vegan Easter recipes that I hope will help make your holiday break simple and delicious. Enjoy. x
Hungry for More Plant-Based Goodness?  Subscribe to my newsletter and follow along on Facebook, Pinterest and Instagram for all the latest news and updates.